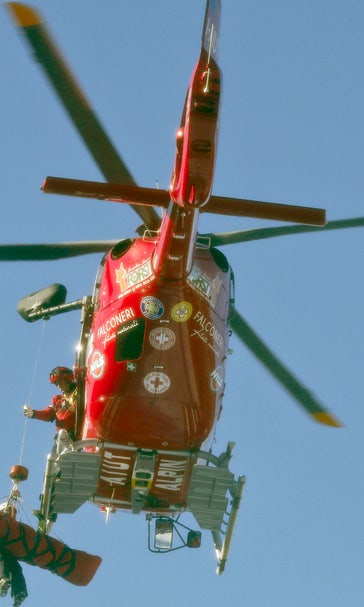 Olympic champion Mayer airlifted after crash in downhill race
December 19, 2015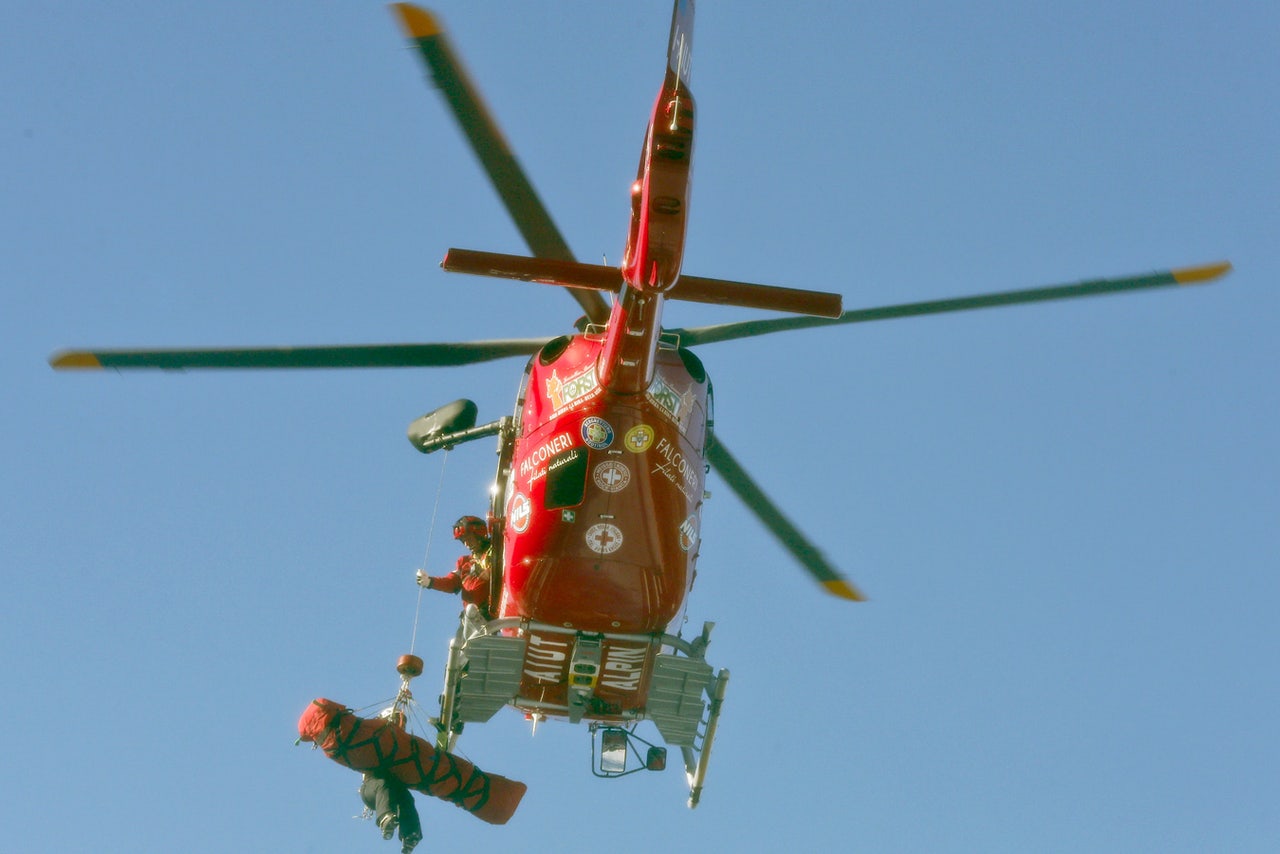 VAL GARDENA, Italy -- Aksel Lund Svindal won the classic Val Gardena downhill for the first time Saturday in a World Cup race that may be better remembered for a safety air bag inflating in the crash of Olympic champion Matthias Mayer.
Svindal clocked 1 minute, 54.80 seconds down the Saslong course for a 0.43 advantage over Guillermo Fayed of France.
Svindal's Norwegian teammate Kjetil Jansrud finished third, 0.46 behind.
Mayer was having a solid run until he lost control and spun around, flying down the hill backward, then landed hard on his right side. After receiving medical attention on the slope he was airlifted to a hospital in Bolzano.
Manufacturer Dainese said it was the first time an air bag was inflated during a World Cup race and International Ski Federation technical expert Gunter Hujara said that the device may have saved Mayer from serious injury.
"A crash can never be something favorable," Hujara said. "(But) maybe we have seen here he was saved from a spine injury today."
It was difficult to notice the air bag inflating because the vest-like device is worn under skier's suits.
Austrian winter sports federation director Hans Pum reported that Mayer had only a big bruise.
"It proved the air bag has an important place in speed skiing," Pum said.
Organizers said Mayer initially had trouble breathing but Hujara spoke to Mayer on the slope and said the breathing problem was not due to the air bag.
"His report was just in the moment when he took off at the roll and in the air the air bag opened and, when he crashed, he could really feel it that he was kind of protected," Hujara said. "When he crashed it was such a hard shock that his chest was compressed and protected by the air bag."
After a long delay, the race resumed and Svindal ended up on top again after leading a Norwegian podium sweep a day earlier in a super-G.
Svindal has won the Val Gardena super-G four times but had never claimed the more prestigious downhill -- one of the first used when the World Cup circuit began nearly 50 years ago.
"I've been trying to win this for a lot of years," Svindal said. "It was perfect conditions today and that's the way you want to race."
Having also won in Lake Louise, Alberta, and Beaver Creek, Colorado, Svindal became the first skier to win the opening three downhills of the season since Stephan Eberharter achieved the feat in 2002-03.
Steven Nyman made a couple of big errors and finished ninth, missing out on a chance to tie Austrian great Franz Klammer and Kristian Ghedina for a record fourth downhill victory on the Saslong course.
Nyman's American teammate Bryce Bennett pulled off the surprise of the day, finishing a career-best sixth with the No. 57 bib.
---