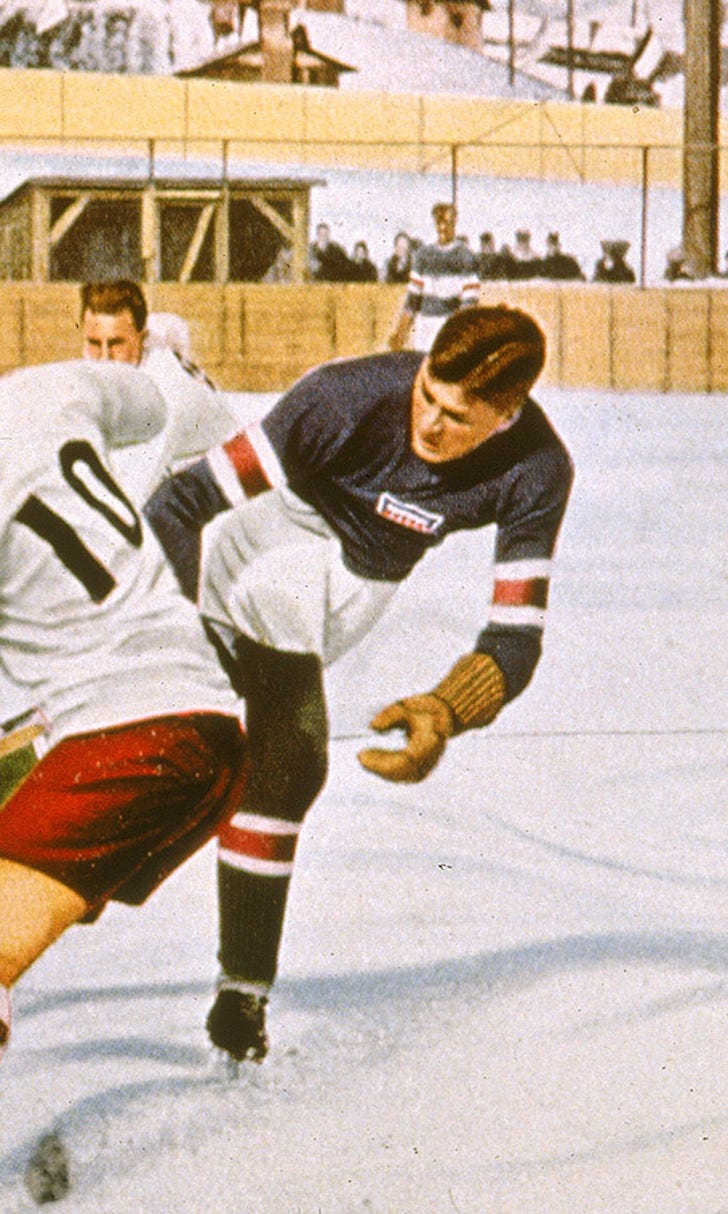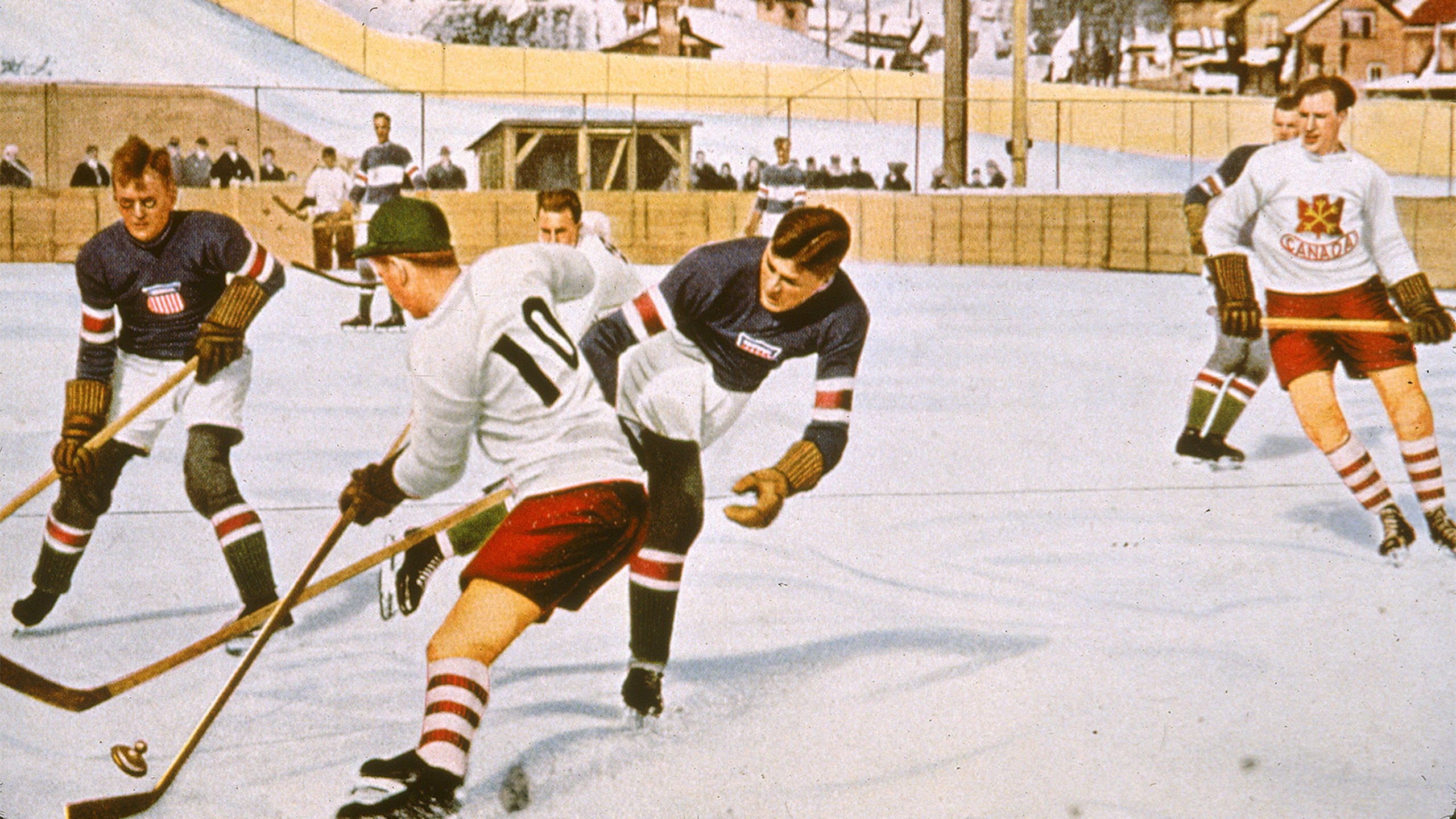 Old school images of USA-Canada Olympic hockey
BY Phil Kropoth • February 20, 2014
Are you excited for the USA-Canada Olympic semifinals game on Friday?
Well, are you?!
If for some reason Thursday'€™s women'€™s gold medal matchup — which the Canadians won in sudden death OT after overcoming a late two-goal deficit, by the way —€" didn'€™t get your adrenaline completely pumping, we're happy to pass along these awesome images of border battles from years gone by.  
Oh, how the game has changed ...
Chamonic, France, 1924: Comme c'est romantique! An outdoor contest between Canada and USA in the first Winter Games.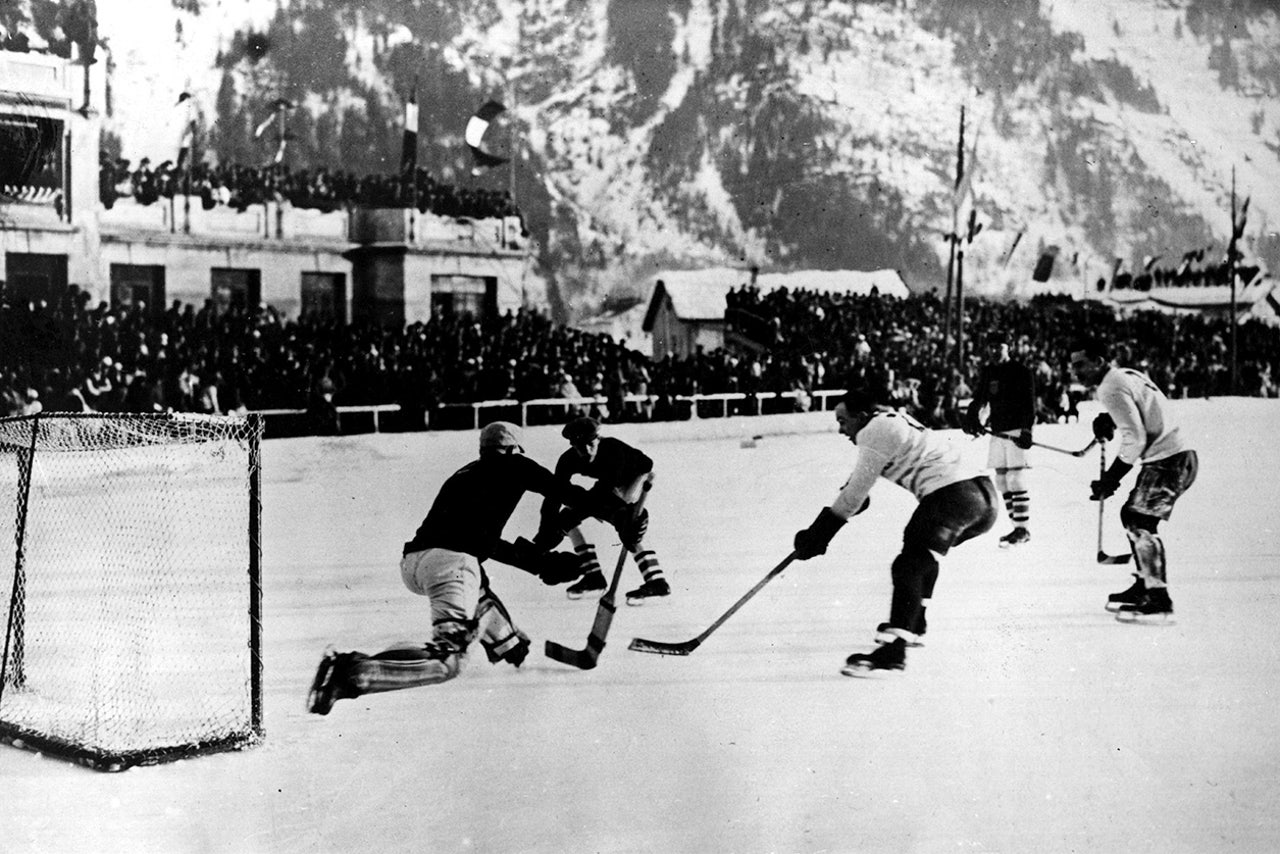 Lake Placid, 1932: Wooden sticks. Curveless blades. A puck that looks like a "Sorry!" game piece or an air hockey striker (hey, that's what Pottery Barn calls that thing). This one's just plain awesome.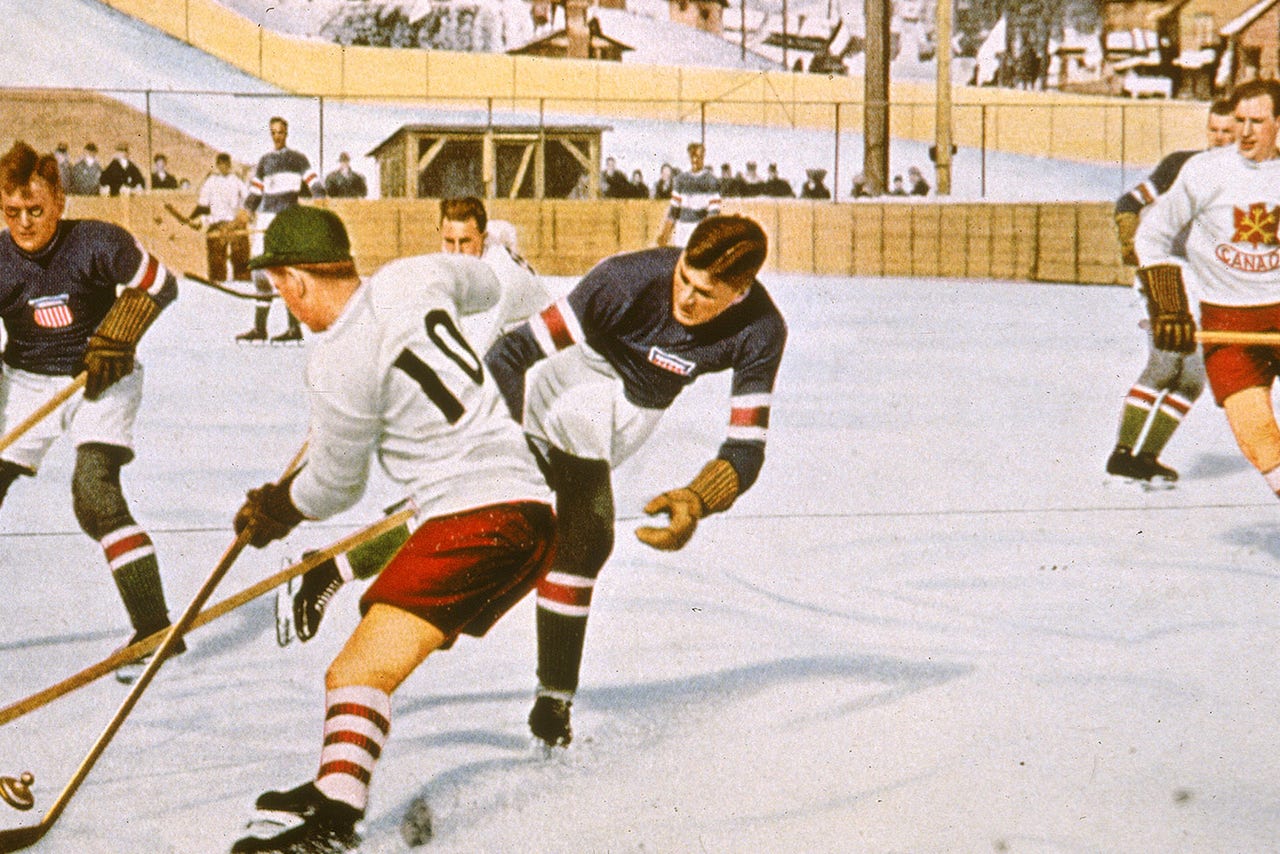 Lake Placid, 1932: Sportsmanship has always been of utmost importance in hockey. Here, captains John Chase of the US and William Cockburn of Canada "put 'er there" while getting geared up for the Third Winter Olympics. As the photo caption duly (painfully, for American fans) points out, Canada won gold while the US finished as the runner-up.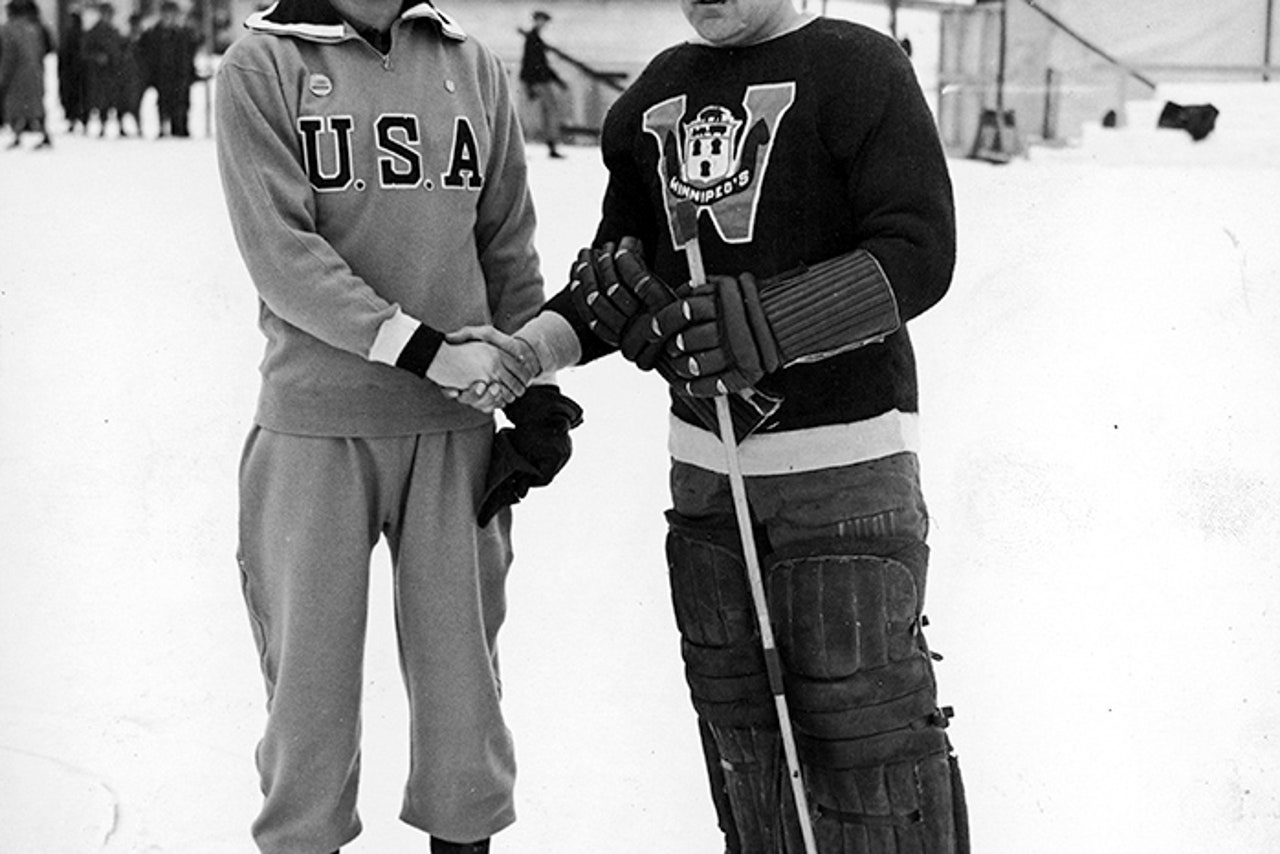 Bavaria, Germany, 1936: Canada and the US meet again, this time at the Garmisch-Partenkirchen Winter Olympics. No mask to protect this goalie. No, a hat should do just fine!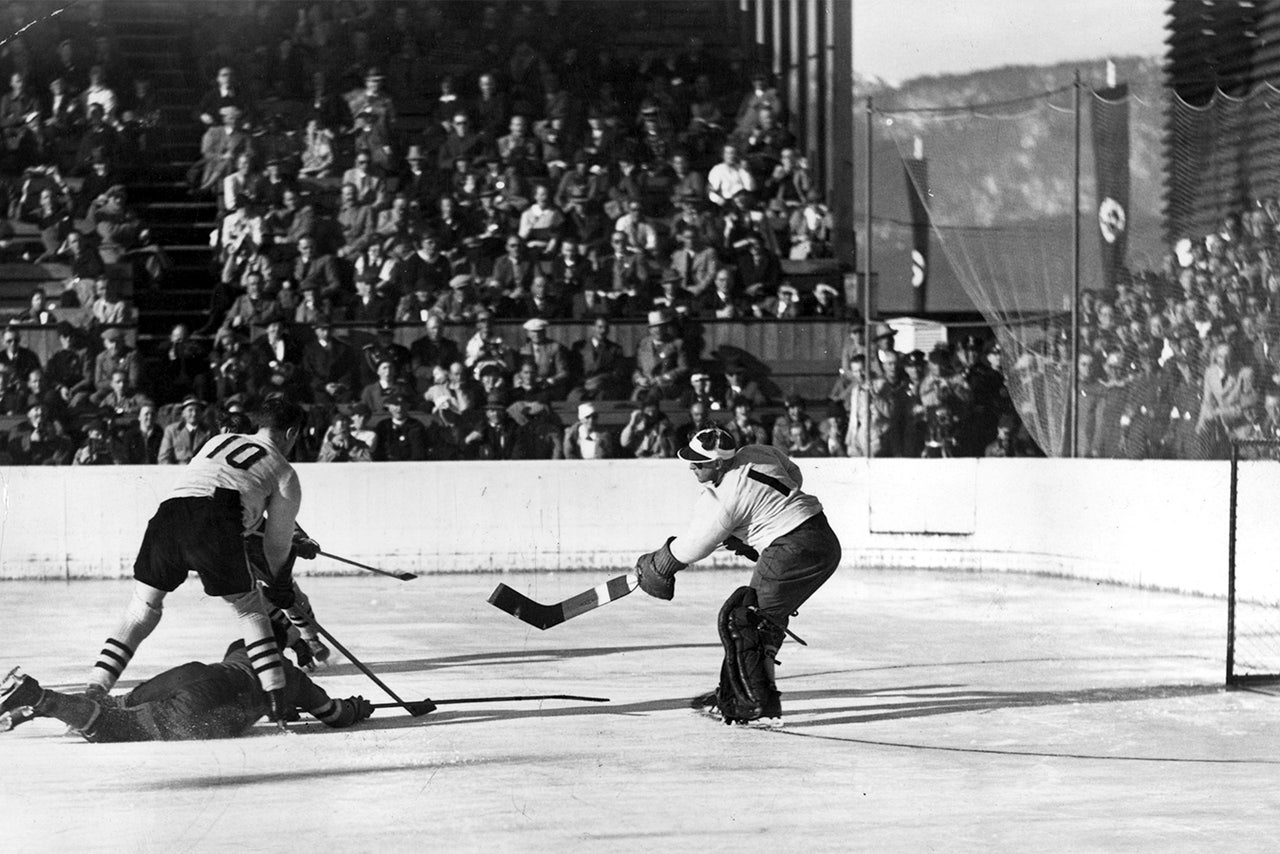 Here's a wider view of the action from 1936. The flags of nations fluttering in the winter air and the stands packed with the border battle in full swing! Can we bring the Olympics outdoors one more time, just for fun?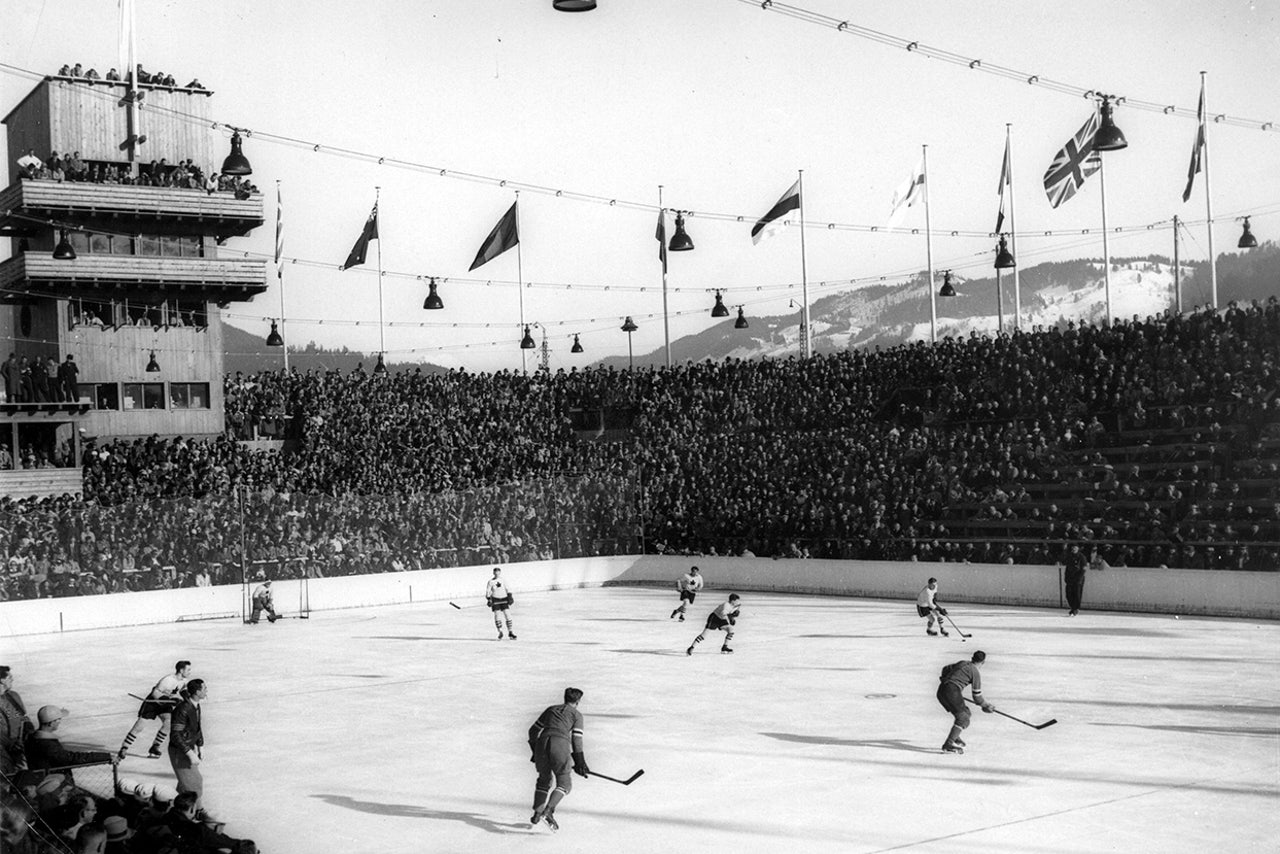 ---