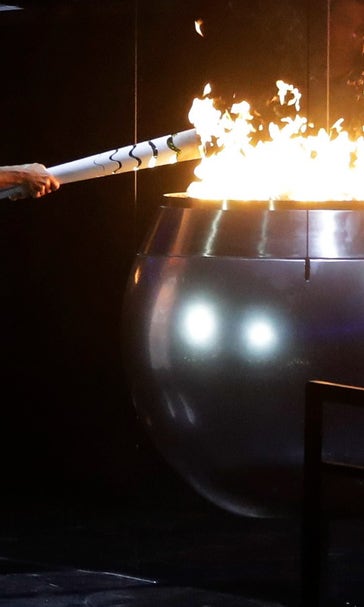 Meet the guy who filled in for Pele to light the Olympic flame
BY Allyssa Lee • November 15, 2016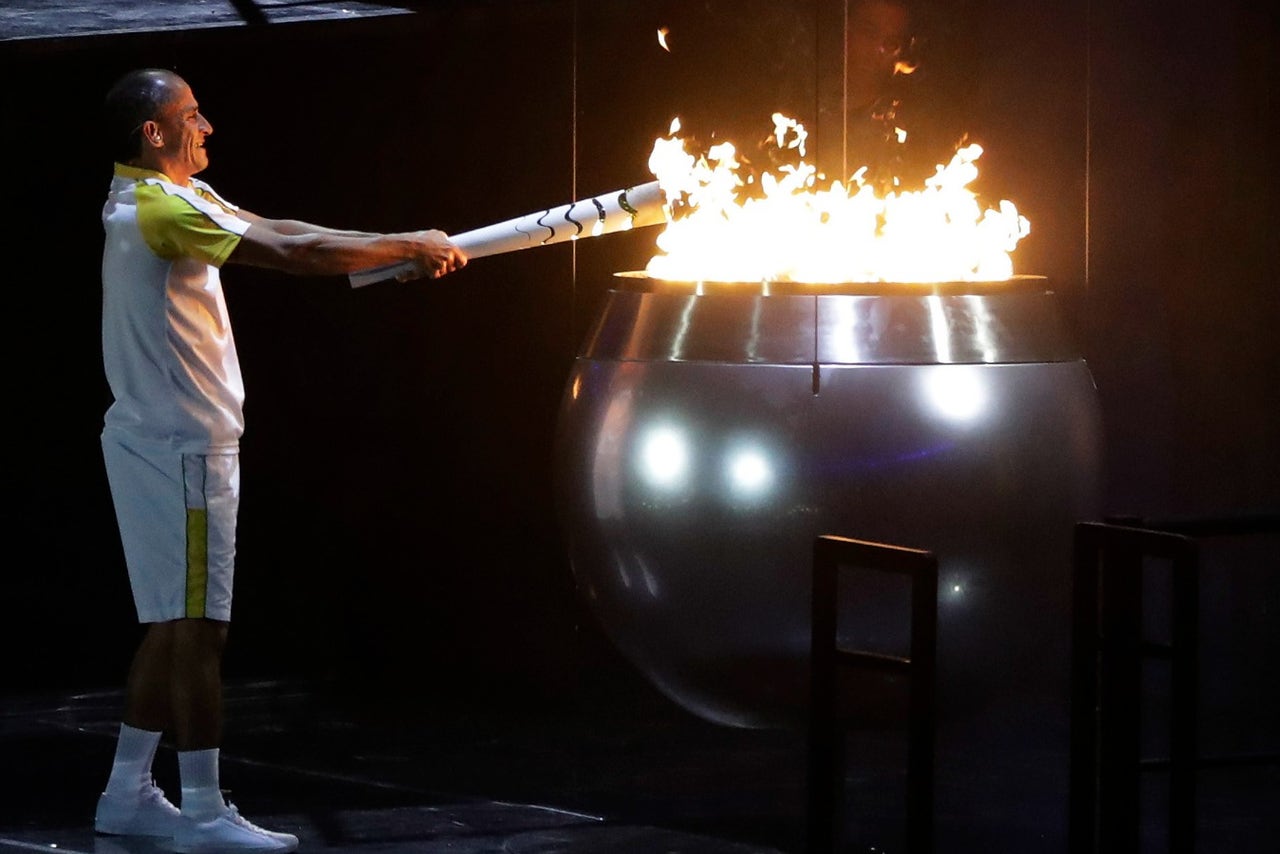 Brazilian marathoner Vanderlei Cordeiro de Lima had the distinct honor of lighting the Olympic cauldron to kick off the Rio Games at Maracana Stadium Friday night.
This, after soccer legend Pele had to withdraw from the Opening Ceremony due to health problems.
De Lima was leading the marathon in Athens at the 2004 Olympic Games when a protester attacked him and disrupted his run late in the race. He ended up with the bronze medal, and has long been lauded for his sportsmanship in how he handled the situation.
Twelve years later, de Lima was able to get his Olympic moment atop the podium.
American Meb Keflezighi, who took silver in that 2004 marathon in Athens (and is running again at this year's Games), told Sports Illustrated's Chris Chavez that he found de Lima's selection "fitting. ... He embodies the spirits of Brazil and the Olympics."
De Lima received the Olympic torch from Brazilian basketball legend Hortencia Marcari, who herself received the flame from tennis star Gustavo Kuerten.
The lighting of the Olympic flame marks the start to the Summer Games, which runs through Aug. 21.
---