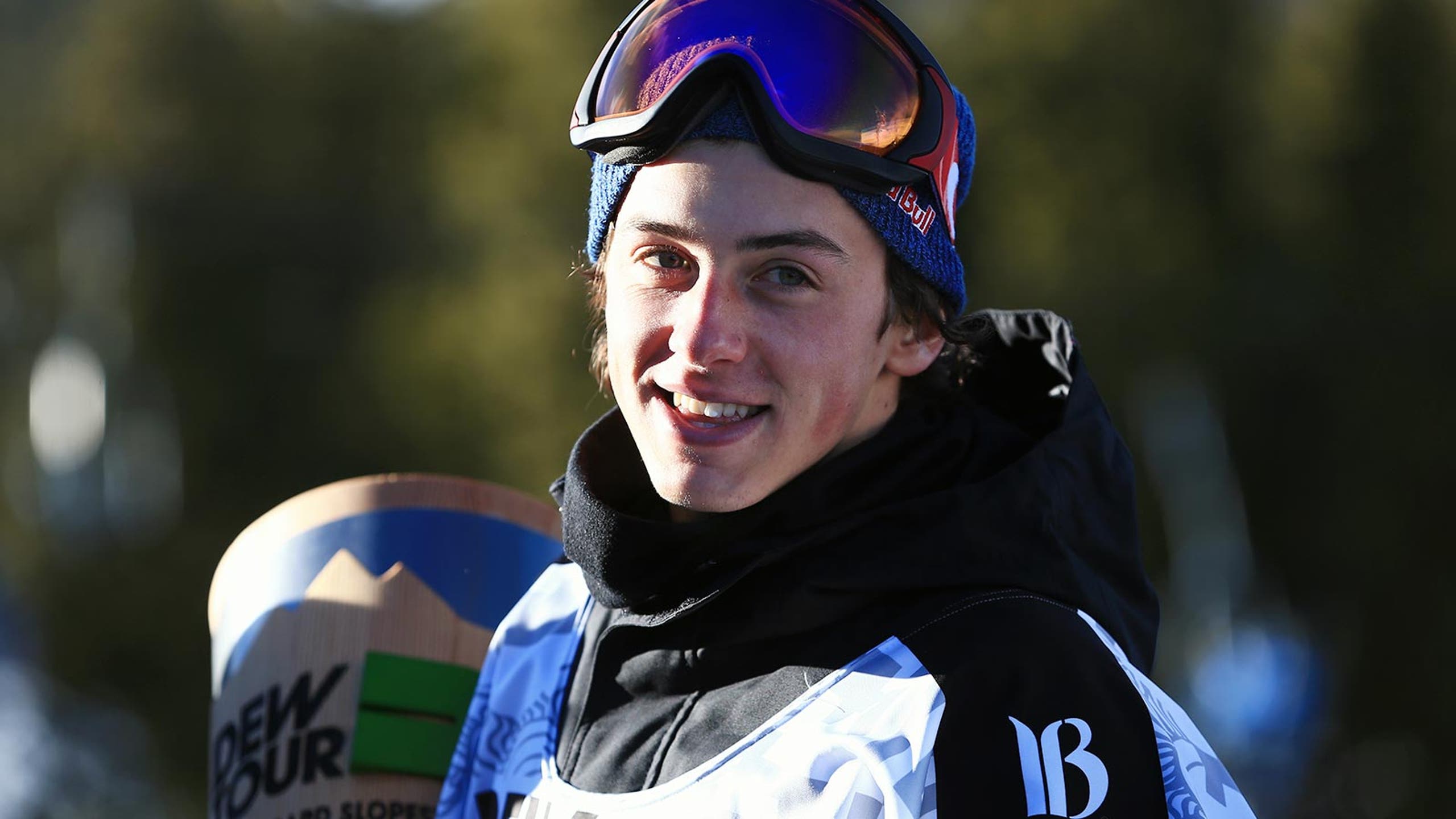 Mark McMorris feels 'pretty good' despite fractured rib
BY foxsports • January 31, 2014
Mark McMorris' fractured rib is steadily improving, so much so that the gold-medal favorite in Sochi plans to snowboard in a few days to "see how it goes."
McMorris responded in an email to The Associated Press on Friday that he feels "pretty good" nearly a week after his crash during the Winter X Games slopestyle final. He has a few more days to heal with slopestyle qualifying at the Sochi Games not beginning until Feb. 6.
Last weekend, the 20-year-old Canadian rider caught his snowboard on the lip of a rail and landed hard on the bar, then slid down on his right side before hitting the snow.
"I was in a lot of pain and I couldn't breathe," he said in the email. "I just had to get up. I couldn't lay there. I was so disappointed."
He made it down the hill that afternoon under his own power and headed to the hospital, where X-rays revealed he had a fractured rib but no other damage.
And now McMorris refuses to let the fall derail his Olympic aspirations.
"I am really blessed and lucky I get a second chance to try and give it a shot," he said.
Asked if his rib might hamper him during competition, McMorris responded: "I can't predict it until I get out there and try."
McMorris arrived in Europe early so he could get accustomed to the time difference. He said he's pretty much been "in a stationary place trying to get better. Feeling Ok but my rib is still broken so it's not 100 percent. ... Every day (the rib) gets better and I still have 4 or 5 days before I compete."
Sore rib and all, McMorris will still be one of the favorites as slopestyle makes its Olympic debut. He could be the biggest challenger to Shaun White, who will also try to defend his title in the halfpipe.
Pressure being the front-runner?
"For sure," McMorris said in an interview at Winter X, a few days before his crash. "Whenever you're at the top of the sport, people look to you to keep going. I've proven time and time again, that I can get the result.
"Now, when we're talking on an even bigger level, the Olympics, it's really put on my shoulders. But everybody feels pressure. You can either take it in a positive or negative way. I try to feed off of it."
McMorris doesn't view White so much with a sense of awe, but rather as simply another competitor in a talent-rich field that includes fellow Canadian rider Max Parrot, who won at Winter X with back-to-back triple-cork jumps. In fact, it's White who's been doing most of the chasing in this event, because McMorris has been the snowboarder with the innovative tricks.
"(White) is another guy you've got to beat," McMorris said in the interview before his crash. "I go to a contest to ride the best I can. It's in the judges' hands after that. That's what everybody does. I don't think it's a sport where you're trying to take down any certain person. You're trying to win a contest and do the best you can do."
---