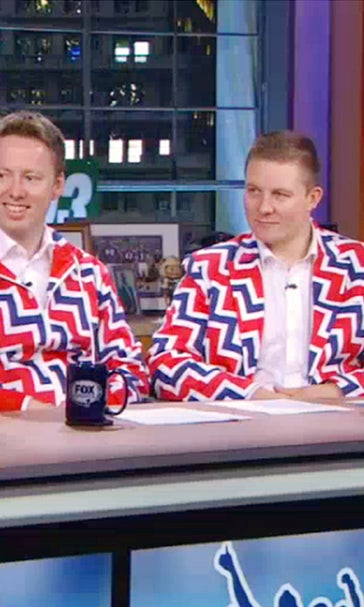 Look at these outfits: Just give Norway the gold now
January 22, 2014

The Winter Olympics are still weeks away, but the Norwegian curling team already deserves a gold medal — for its uniforms, anyway.
The men's curling team, which took home the silver during the 2010 Vancouver Olympics, will be the talk of the games with its wardrobe choice, mesmerizing opponents while in wild red, white and blue striped suits.
Norway turned some heads in 2010 with some wacky and colorful pants. (Don't ask questions, just soak in this video below.)
But Norwegians look like they are really busting out their A-game in 2014.
Check out your new favorite curlers in the photo below.
---