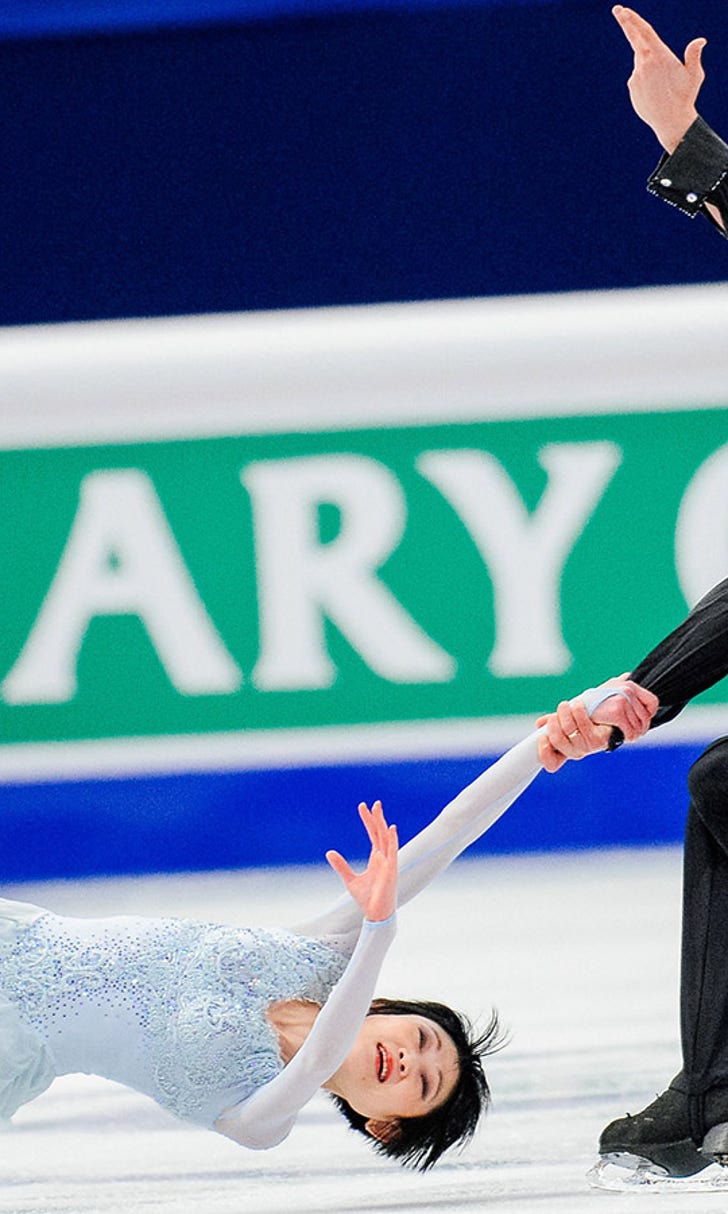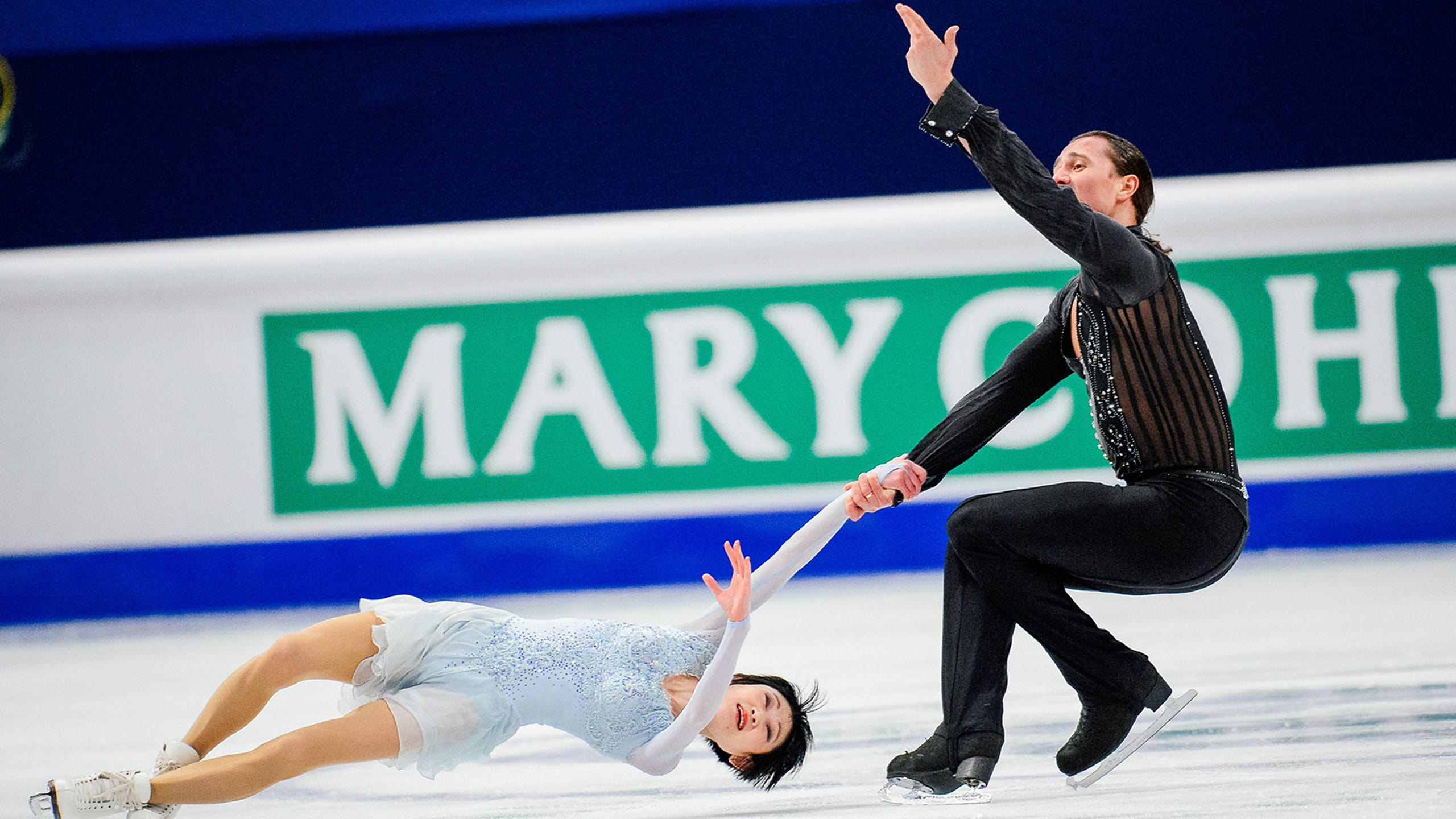 Kavaguti, Smirnov cap Russian European Championships sweep with pairs win
BY foxsports • February 1, 2015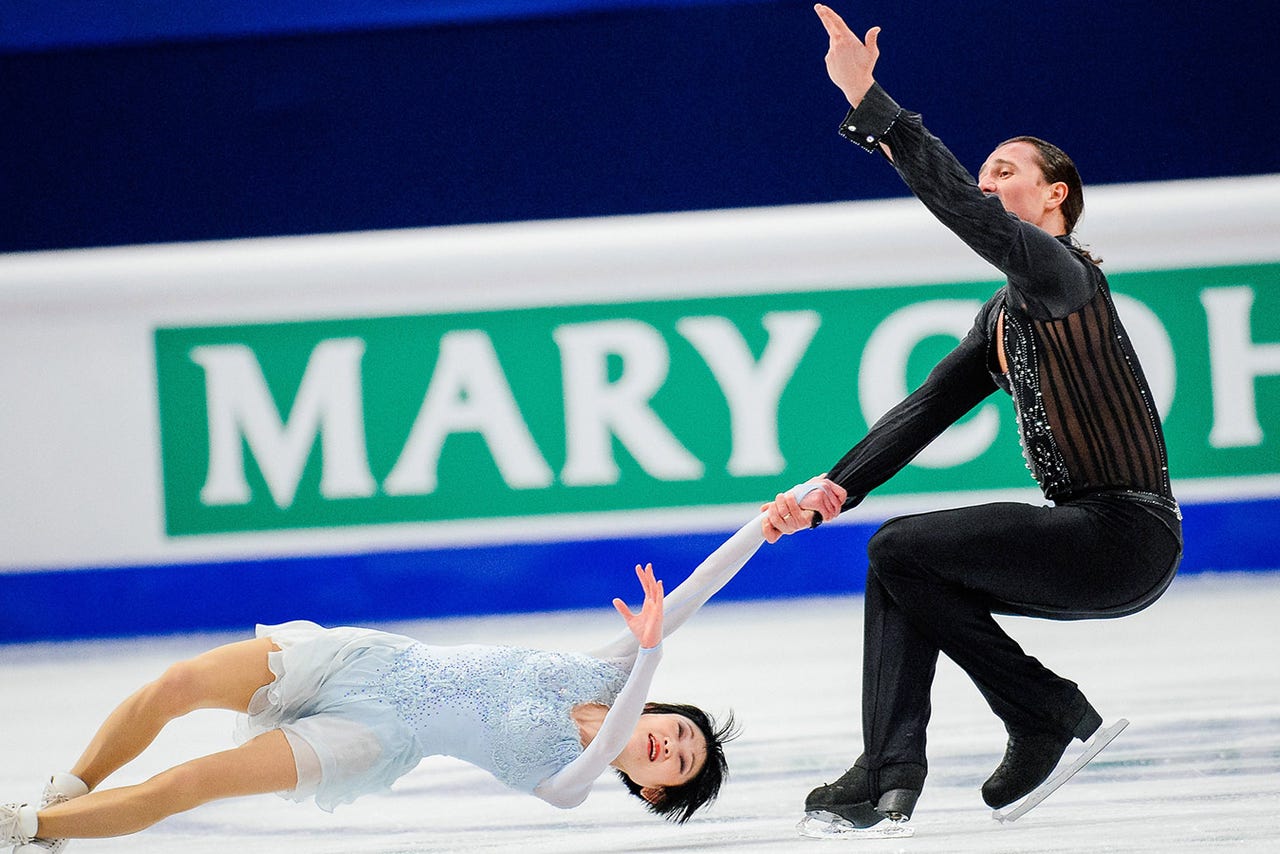 STOCKHOLM -- Russians Yuko Kavaguti and Alexander Smirnov won gold at the European Figure Skating Championships on Sunday, heading a Russian sweep of the event.
Ksenia Stolbova and Fedor Klimov took silver and Evgenia Tarasova and Vladimir Morozov won bronze in their debut at the Europeans.
Kavaguti and Smirnov opened the pairs strongly with a triple-triple and raised the technical level even further with a clean throw quad Salchow.
"At last, we did what we have to do, what we can do," Kavaguti said.
The free skate to excerpts from Tchaikovsky's Manfred Symphony combined melodrama with a moment of comedy as the skaters appear to quarrel, Kavaguti turns away with a spurning gesture and Smirnov stomps in frustration with an exaggerated grimace.
The symphony is performed in concert relatively rarely and Kavaguti admitted that she initially disliked it, but that coach Tamara Moskvina pushed for it.
Now, she said, "It's me ... I don't need to put on some mask."
Stolbova and Klimov, the Olympic silver medalists, were in first place after the short program but their free skate was troubled almost from the start, with spins and jumps out of synchronization. The problems culminated near the program's close, when Klimov, skating behind Stolbova with hands on her shoulders, caught a toe pick and fell heavily.
"It was the worst skate of the season," he said. "There's not a lot of joy about the medal."
Adding to the frustration was his uncertainty about why things went bad. "There is no reason. Everything was good in practice and before," he said.
Tarasova and Morozov had started the day in fifth, but moved up due to their own strong skating and the errors of the intervening pairs, notably when France's Vanessa James and Morgan Cipres abandoned a lift attempt.
Starting in fifth place was something of an advantage for the Russians.
"We felt a lot calmer today, as we had nothing to lose," Tarasova said. "We weren't nervous and we managed to do nearly everything we set out to do."
The pairs podium sweep was the championships' second for Russia. Elizaveta Tuktamysheva, Elena Radionova and Anna Pogorilaya won the women's medals a day earlier.
---