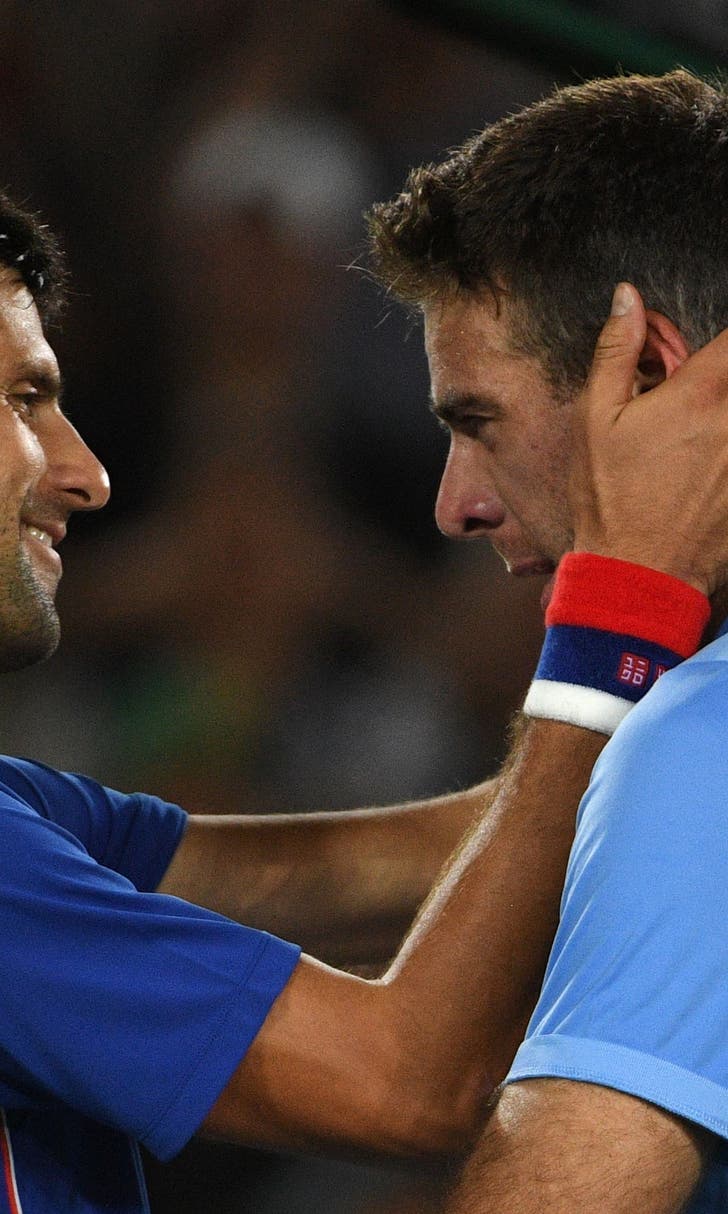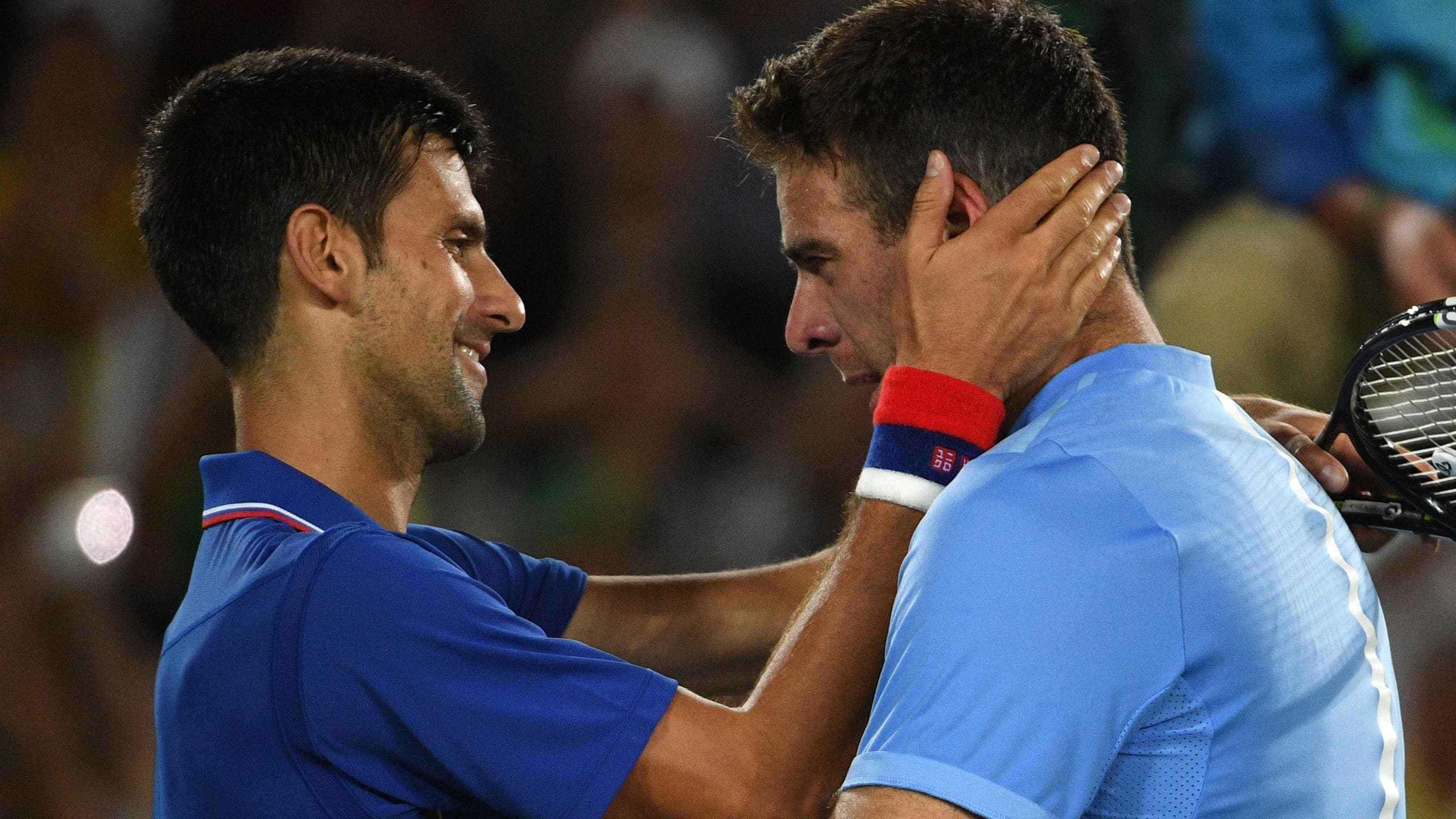 Juan Martin Del Potro and Novak Djokovic shared a beautiful embrace after shock upset
BY Chris Chase • November 15, 2016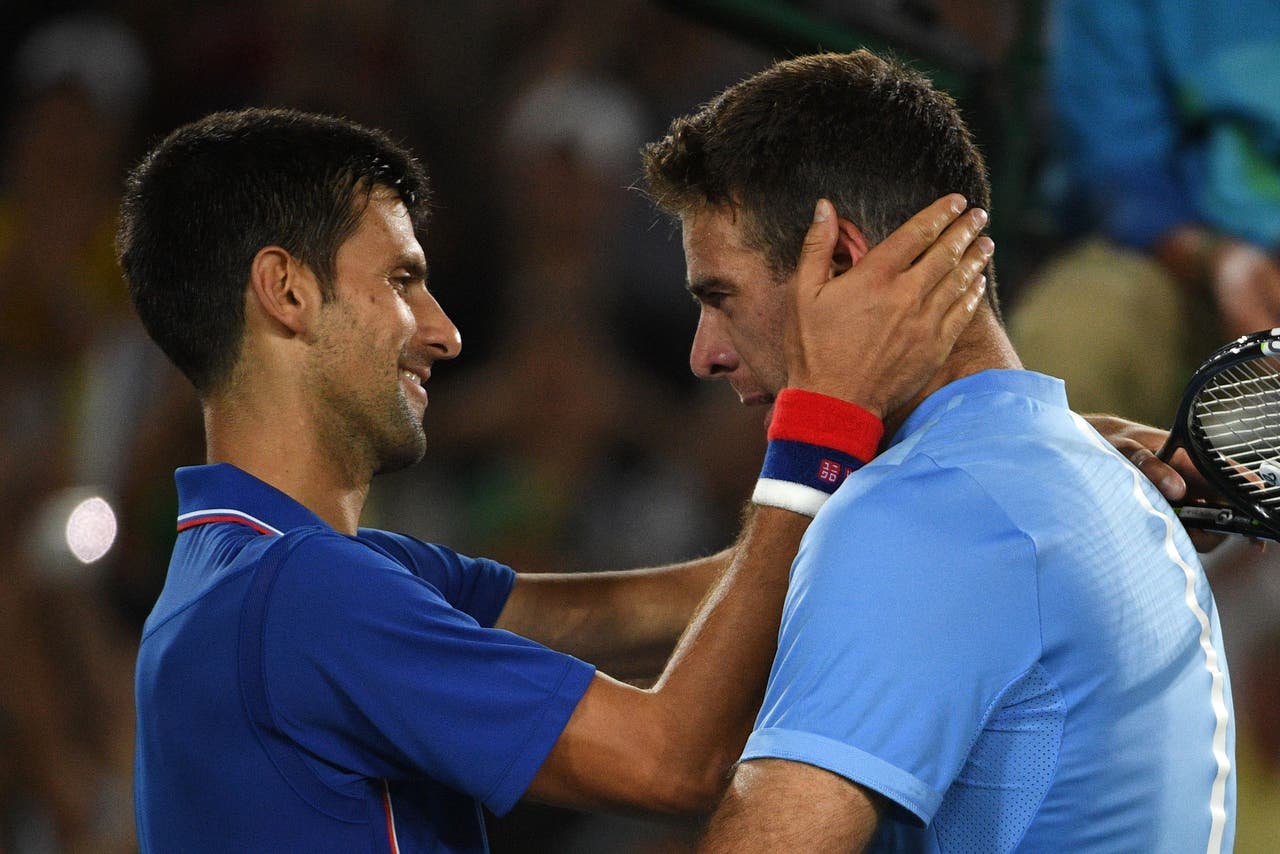 I don't care if it sounds cheesy, cliched or corny. I don't care if the cynics on Twitter would rather talk about the corrupt IOC, problems in Rio and the gross commercialization of the Games. I don't care, because when Novak Djokovic hugged Juan Martin Del Potro after the Argentine had stunned him 7-6 (4), 7-6 (2) in a blockbuster opening round of an Olympic tournament Djokovic desperately wanted to win, it embodied everything the Summer Games are about. It was pure sportsmanship. It was authentic. It was beautiful.
Lasting around 15 seconds, a crushed Djokovic embraced Del Potro and whispered a number of things into his ear while both started to weep. By the time they separated and shook hands with the chair umpire both were sobbing, for entirely different reasons. This generation of tennis is known for its grand sportsmanship (ushered in by Roger Federer) but there was something special about this. Delpo is the ultimate hard-luck tennis story. You get the sense that everybody, including Djokovic and his Serbian countrymen, had at least a little happiness for him.
A few years ago, Juan Martin Del Potro defeating Novak Djokovic wouldn't have been much of an upset. But after years of battling various injuries, including three wrist surgeries, Del Potro has only played sporadically on tour and has seen his ranking, which was once as high as No. 4 after he won the 2009 U.S. Open, fall all the way to No. 145 due to inactivity. He's only played three Grand Slams in the past three years and never won more than two matches in any.
But there's something about the Olympics that seems to bring out the best in Del Potro. He famously lost a 19-17 third-set in a semifinal match against Roger Federer in London, but turned around to defeat Djokovic, who was in the midst of one of the most dominant stretches tennis has ever seen, in the bronze-medal match. He did it again Sunday, when it certainly didn't hurt that he was playing in an atmosphere in which a Brazilian tennis stadium sound like a Davis Cup match in Buenos Aires. Whether it's travelers or Brazilians rooting for fellow South Americans, there was a legit love-fest in the stadium.
The match was vintage Del Potro - not bad for a guy who was stuck in an elevator for 40 minutes this morning. It made you forget about the past five years, like they never happened. The forehand was like a cannon blast. When it's on and cracking, you watch Delpo and wonder how he doesn't win every match he plays. His movement was fluid and his serve was on. So was the Djoker's. Neither player was broken in the entire match (yet conflictingly the server only won 10 of 20 points in both tiebreaks). It was a match Del Potro won. Djokovic, who has now had early losses in his last two major tournaments, didn't lose. (Except in his horrible draw. One seeded player faced an opponent who's spent just four months of his career in the top 100 and is currently ranked No. 118. Djokovic happened to get a Grand Slam champion. Such are the vagaries of tennis.)
Del Potro was nearly speechless at the end of the match. Speaking through tears he said he couldn't believe the moment. When asked what Djokovic said at the net, Del Potro revealed that the world No. 1, who will be 33 at the next Olympics and therefore might never get that elusive gold, told him he deserved to win the match. Then they hugged again.
Genuine class.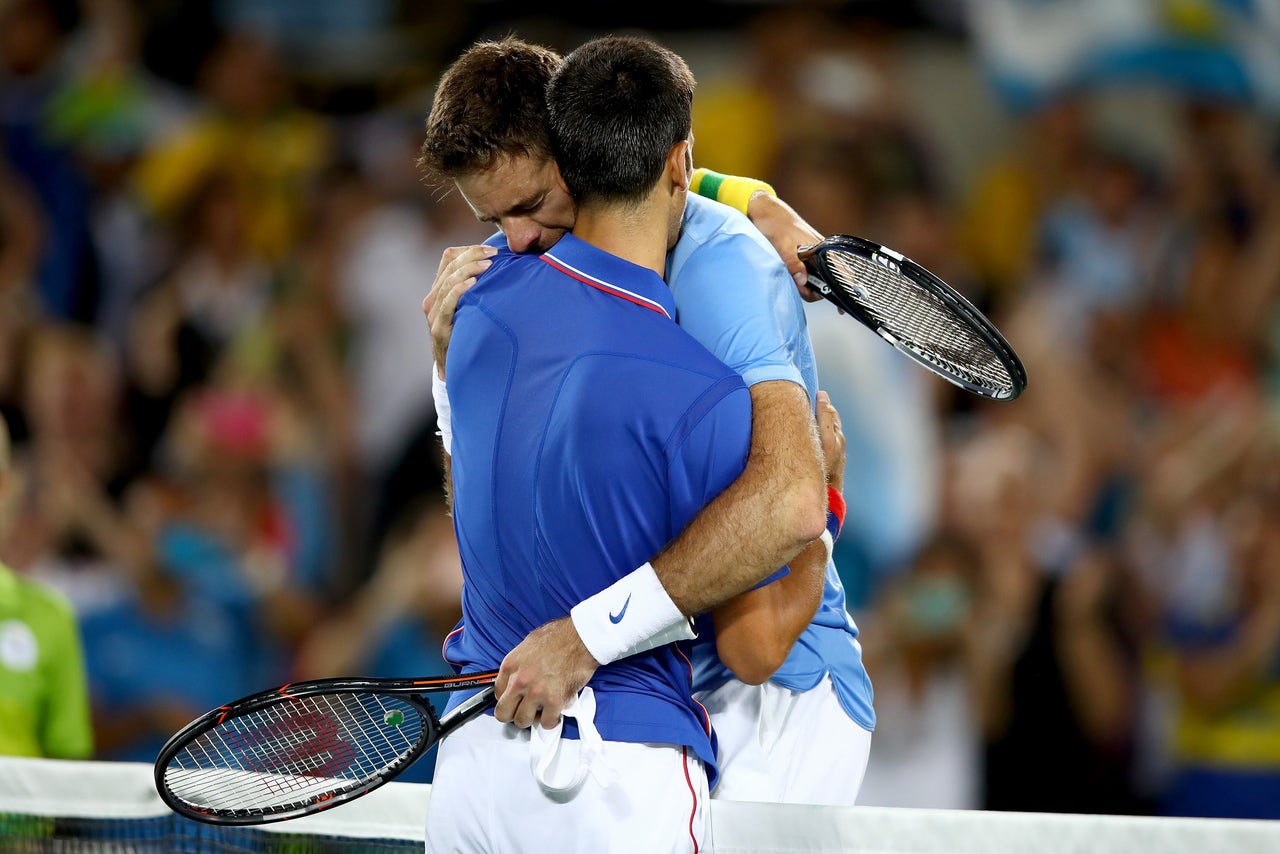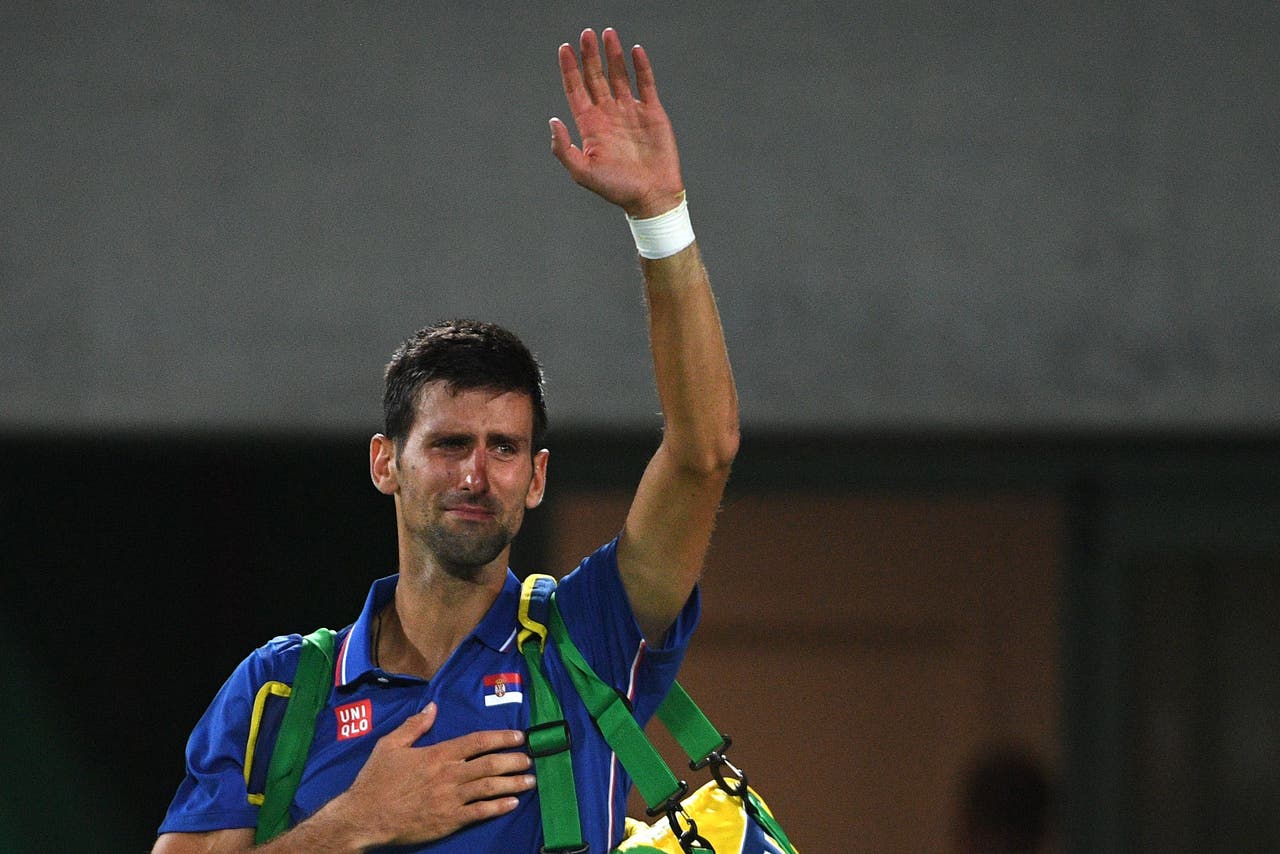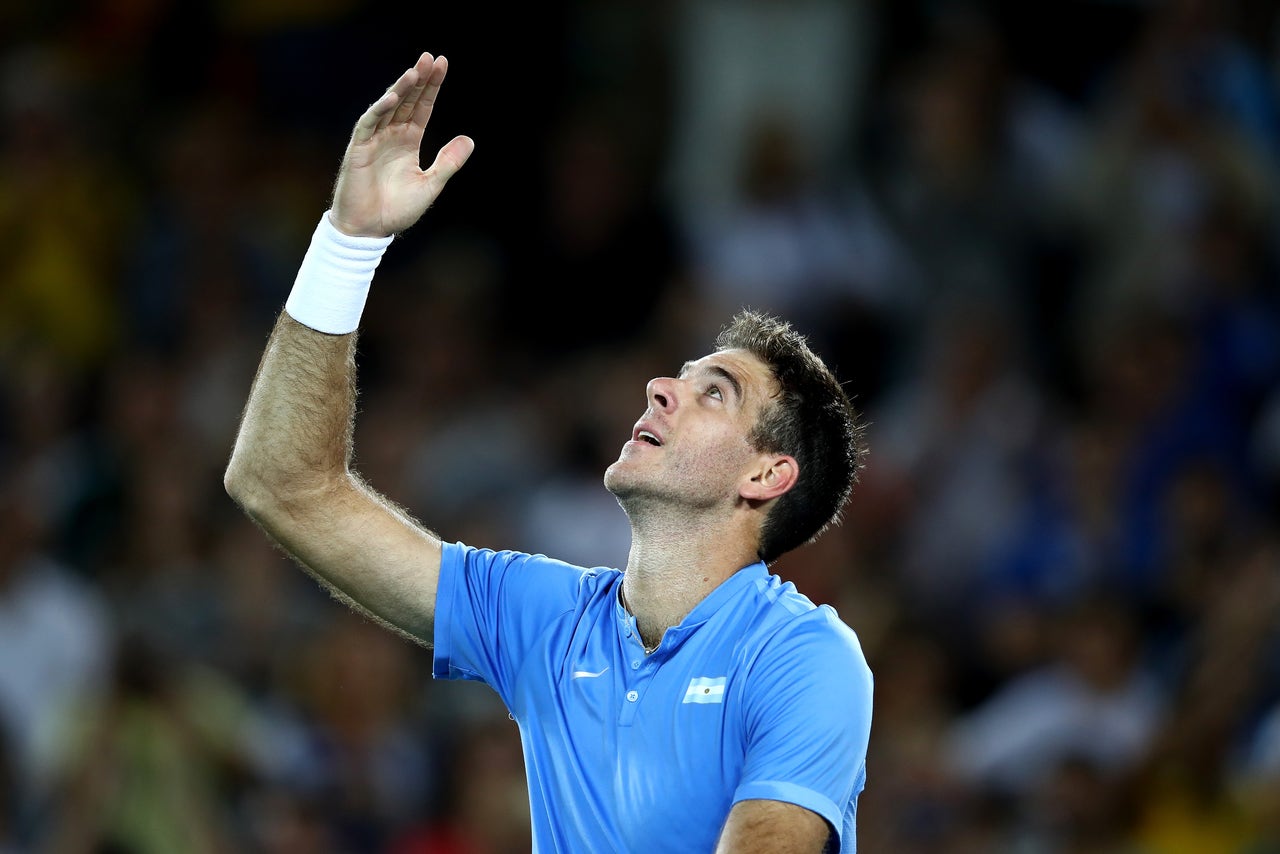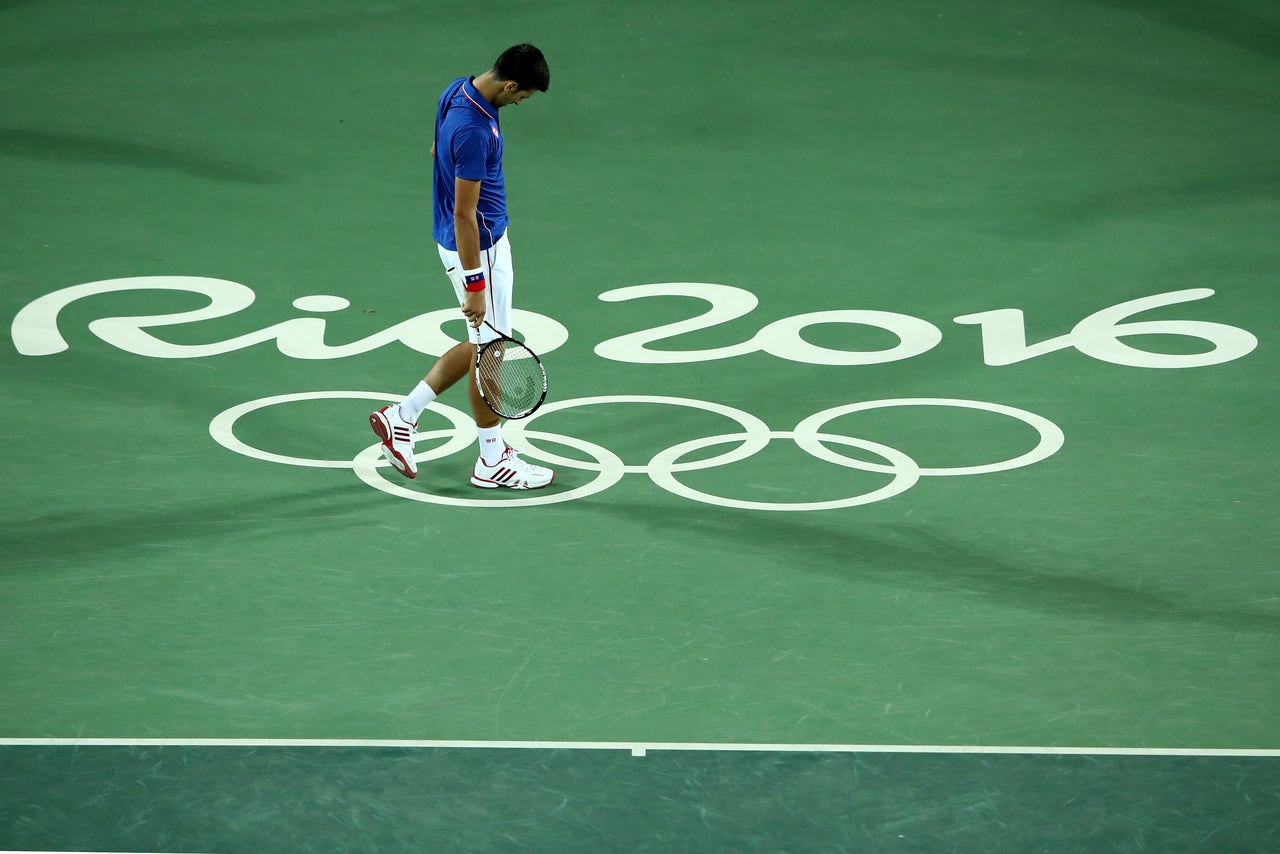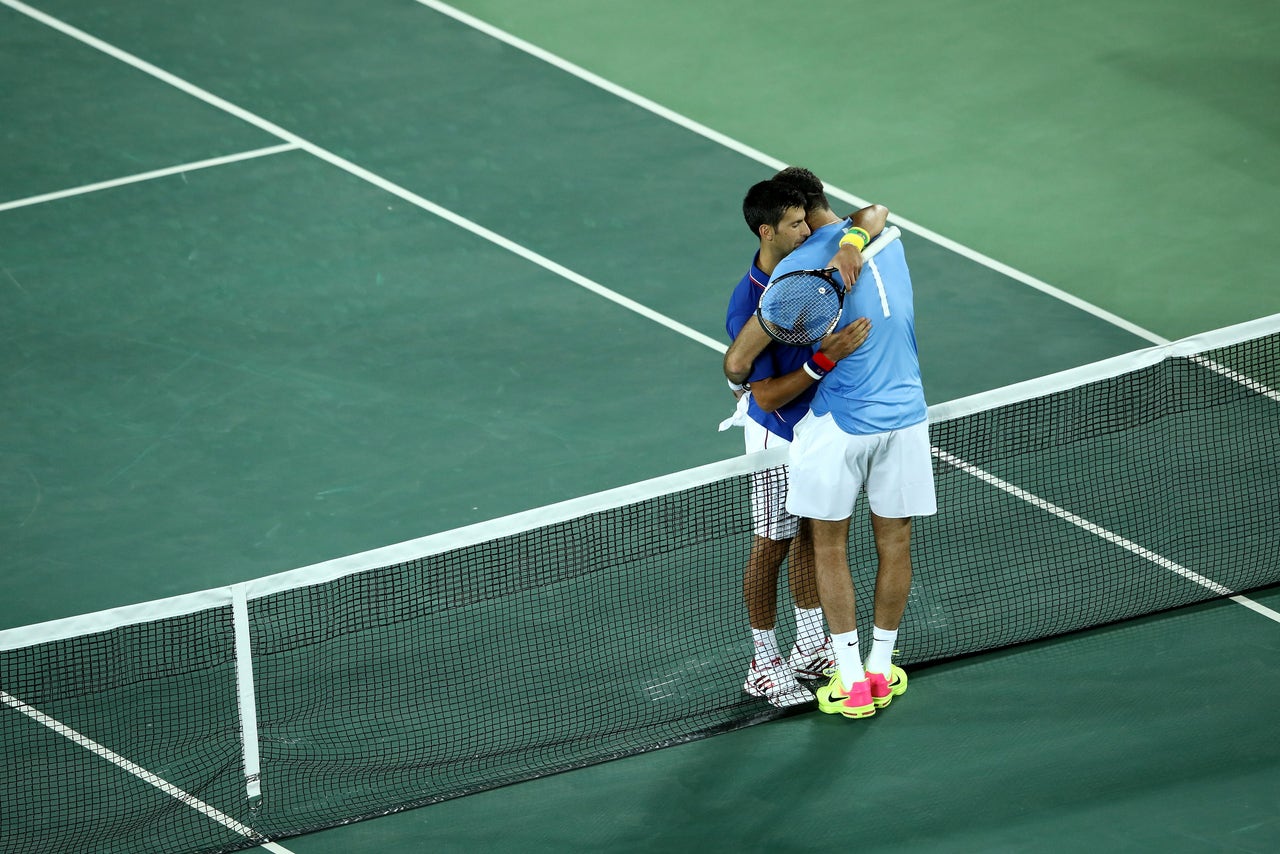 ---