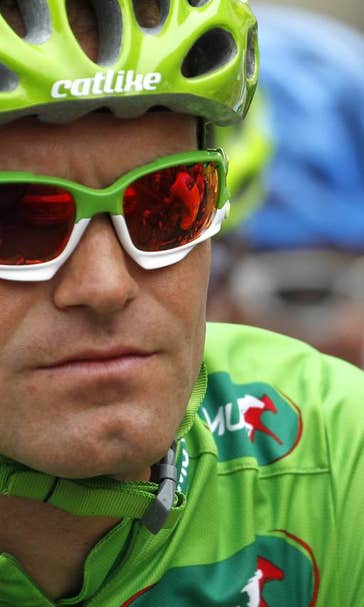 Joaquim Rodriguez decides not to skip Tour de France, after all
June 13, 2014

Joaquim Rodriguez has changed his mind and will ride in the Tour de France, but has no expectation of challenging for the title.
Rodriguez, who finished third in the Tour last year, had planned to skip the event to focus on the Giro d'Italia and the Spanish Vuelta.
But the Katusha rider's plans changed after he abandoned last month's Giro following a crash that left him with an injured thumb and ribs.
The Spaniard said "I want to win one or more stages. ... Otherwise it would be hard to watch TV without being there."
Rodriguez has been the world's highest-ranked cyclist for the past two years but has yet to win a grand tour.
The 101st edition of the Tour is from July 5-27. 
---