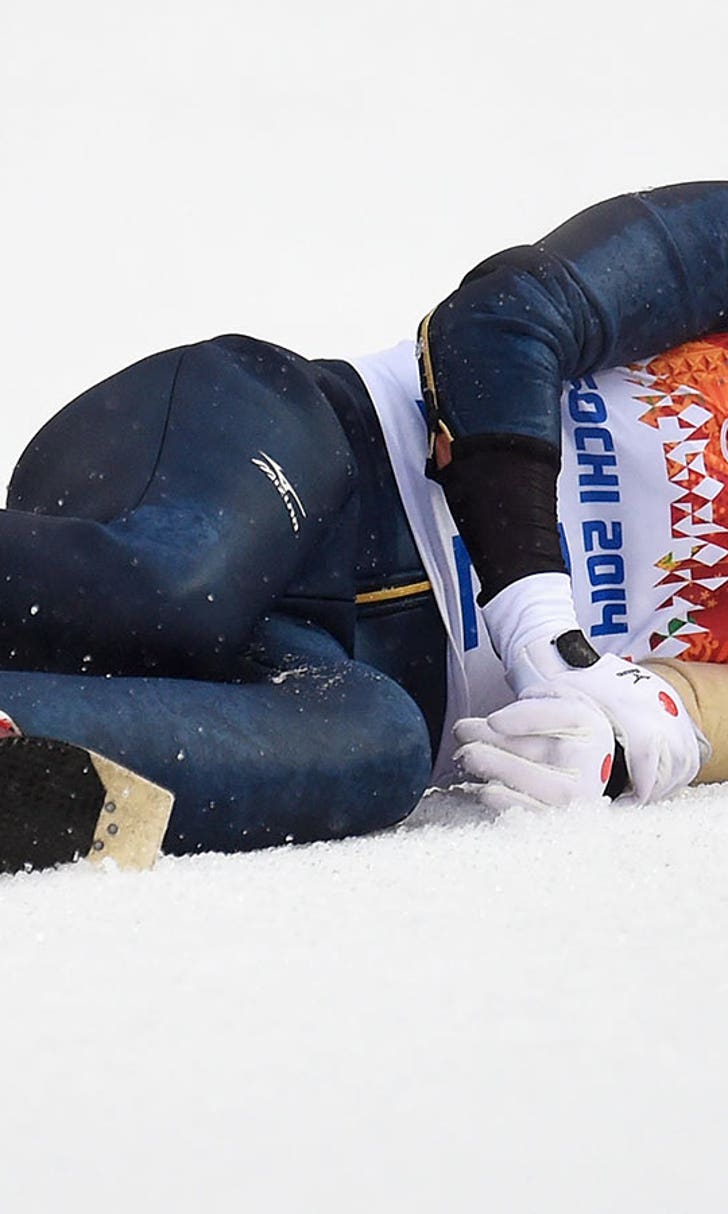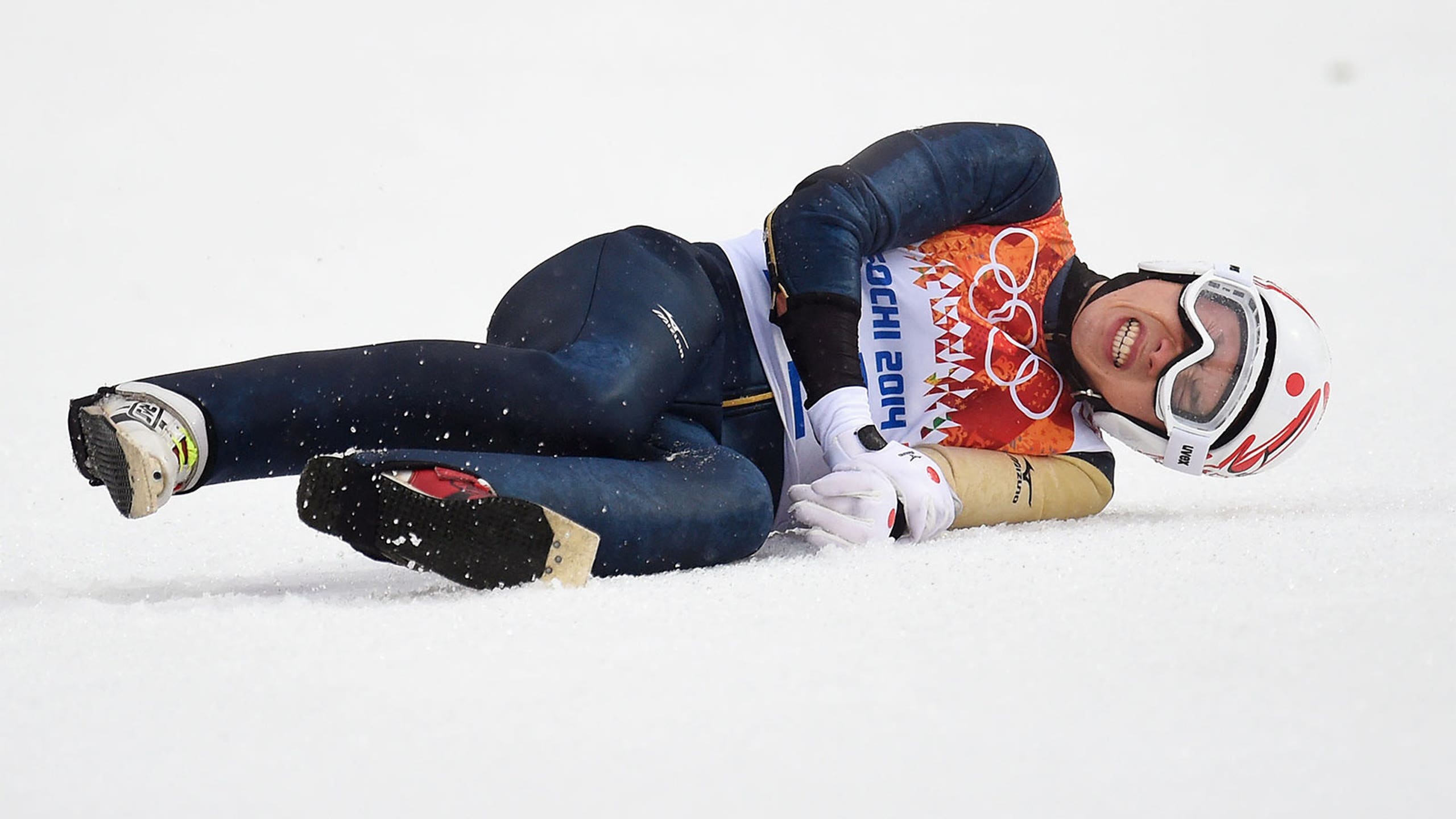 Japan's Kato breaks arm in Nordic combined event
BY foxsports • February 18, 2014
KRASNAYA POLYANA, Russia (AP) Taihei Kato of Japan broke his left arm Tuesday when he fell hard while landing during the ski jumping component of the Nordic combined large hill event at the Sochi Olympics.
In steady rain, Kato landed awkwardly, lost his left ski and then fell hard on to his left elbow. He was conscious and in pain as he was helped away by medical officials and taken to a local hospital.
Japan team spokesman Katsushi Obata confirmed Kato, who jumped 126.5 meters, had broken his arm and would not compete in the cross-country portion of the event.
Last week, Russian ski jumper Mikhail Maksimochkin fractured two ribs and spent two days in the hospital after a fall on the large hill.
---