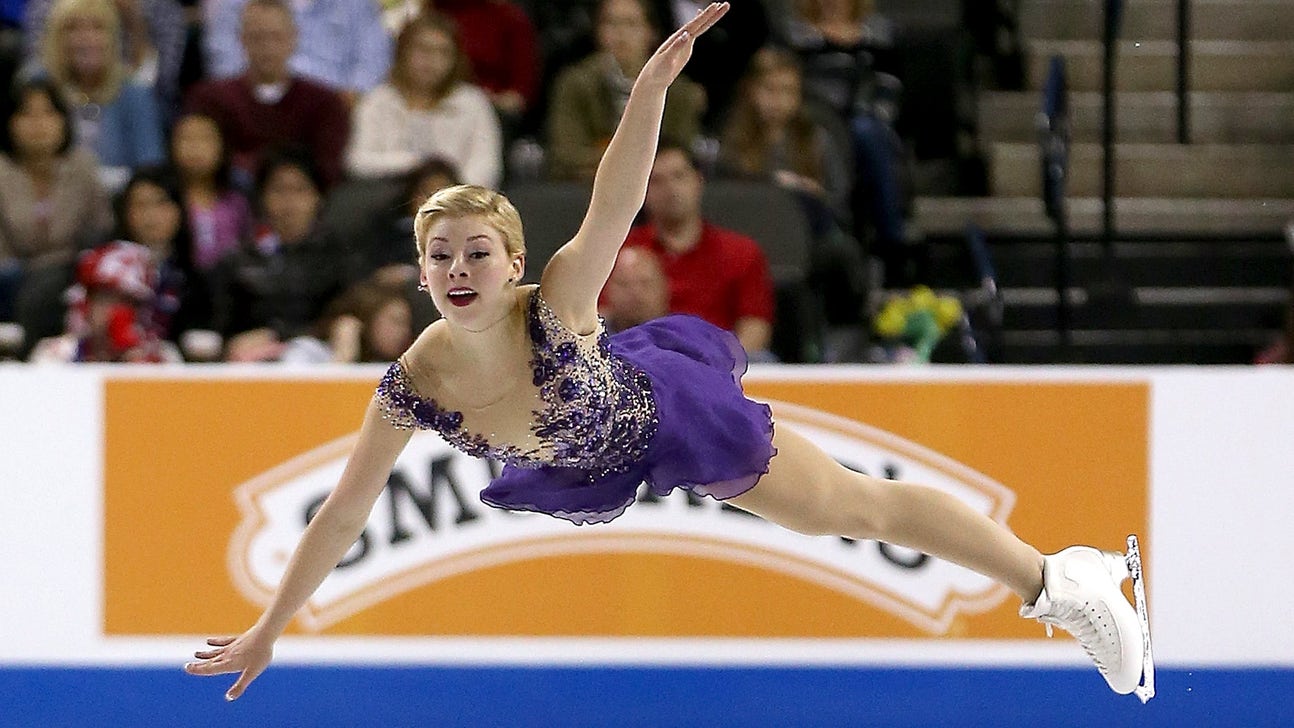 Gracie Gold third at Skate America; Radionova wins women's title
Published
Oct. 26, 2014 9:27 p.m. ET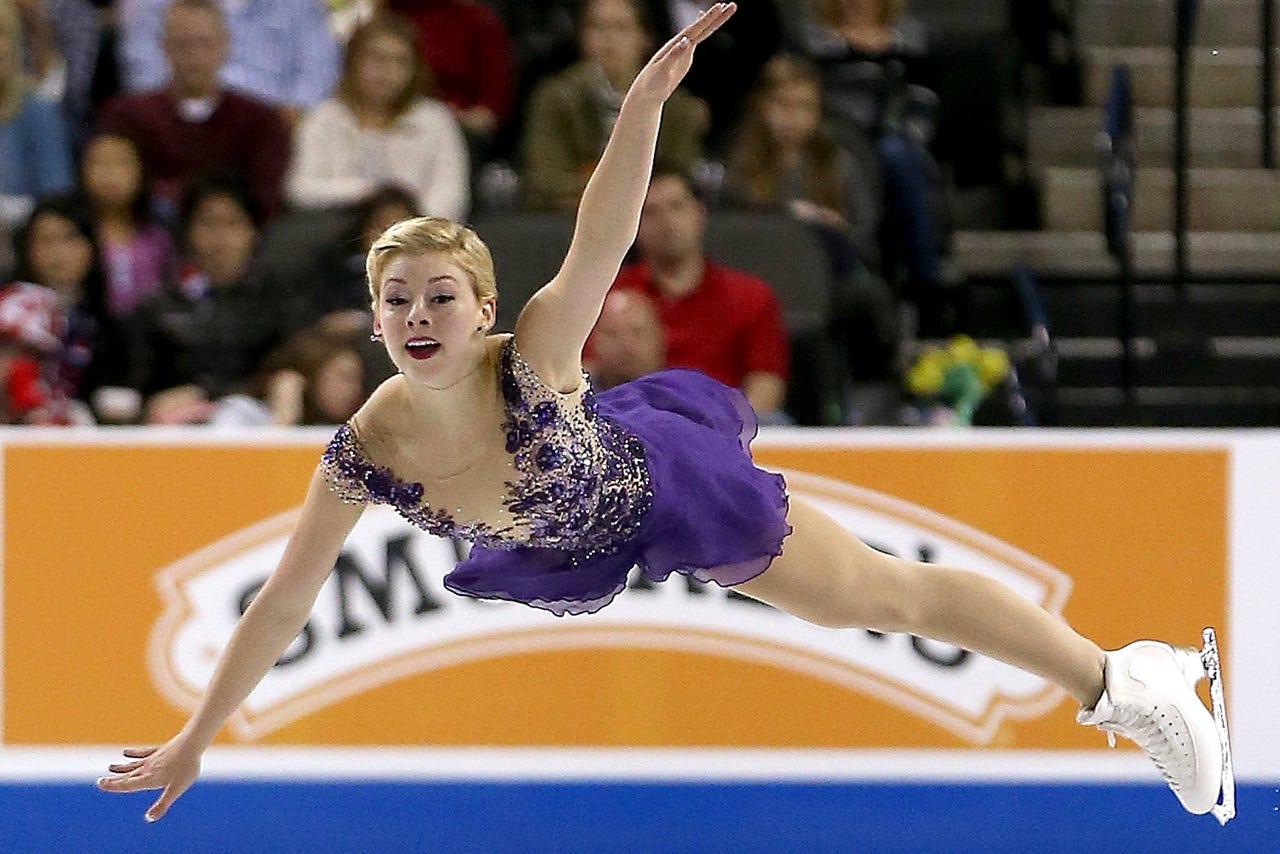 Gracie Gold is convinced the day will come when she wins a major international competition.
For now, the U.S. champion is looking up at the Russians.
Gold finished third in the Skate America women's competition on Sunday behind two-time world junior champion Elena Radionova and Elizaveta Tuktamysheva of Russia.
''I just feel I'm on the brink of breaking into that gold and silver medal,'' said Gold, who took fourth at the Sochi Olympics in February and fifth at the world championships. ''I've had a string of bronze medals and obviously being (among) the top ladies in the various competitions, everybody's so good and everybody's doing all the tricks. As soon as I can get back that confidence and just really go out there and attack it, I know I can break into the gold medal, silver medal, at the other competitions.''
The 15-year-old Radionova, who was too young to compete at Sochi, overtook countrywoman Tuktamysheva in the free skate to capture the gold medal with 195.47 points. She had a slight stumble on her first jump, a triple lutz, but settled in after that.
Tuktamysheva, the leader after the short program, finished with 189.62 points and Gold took the bronze with 179.38.
Yuka Kavaguti and Alexander Smirnov of Russia won the pairs competition in convincing fashion earlier in the day.
Radionova would have been in the mix for the Olympic team had she been old enough. Instead, she was invited to participate in the gala at Sochi.
Her country, meanwhile, had enough depth to take the team title and Adelina Sotnikova became the first Russian or Soviet to win Olympic gold in women's figure skating.
''The fact that I was invited to skate at the exhibition at the Olympic Games in Sochi was a very big experience for me and I felt really special,'' Radionova said. ''I really felt the Olympic atmosphere and I was nervous. I wasn't competing, but I still was nervous because I wanted to go out and skate my best and represent my country very well.''
This weekend, Radionova put on a good enough show to come away with her first victory at a Grand Prix series event and beat out her countrywoman.
Gold, who used to train in the Chicago suburbs before moving to Los Angeles to work with coach Frank Carroll, committed mistakes in both the short and long programs. She was happy with her performance overall, but couldn't beat the Russians.
''I'm much older than they are at 19,'' she said. ''I remember when you're younger, consistency is much easier. When I was 14 or 15, I thought doing all my triples like that was consistent, but it does get harder as you get older. But it just motivates me to be more consistent, and I just need to get into the season and get going again. As previous seasons show, I get more consistent and more confident as the as season continues.''
In the pairs, Kavaguti and Smirnov outclassed the field and came through with another solid performance in the free skate after taking the lead in the short program. The 2010 Olympians finished with 209.16 points to win by a wide margin.
Haven Denney and Brandon Frazier (183.84) took second, the highest finish for a U.S. pair at Skate America since 2008, and China's Peng Cheng and Zhang Hao were third at 182.43.
Kavaguti and Smirnov are re-establishing themselves after Smirnov injured his knee in a fall at a competition in St. Petersburg, Russia, a year ago. He had surgery and went through more than six months of recovery, and the duo missed the Sochi Games.
They were clearly the class of this event, but Denney and Frazier were thrilled with their performance Sunday. Skating to the ''Lion King'' soundtrack, they moved up a spot to second after taking third in the short program, and left the ice to a rousing ovation.
''I would have to say that when I first got out there to skate for warmups I was a little shaky in the knees and I was a little nervous,'' Frazier said. ''I told myself when they called our names out, `Don't think too much; just give everything you have and let your training take over.'
''When we got done, the feeling of, `Wow, I can't believe that happened.' That was probably the best long we've ran and to do that at a competition I always wanted to compete at was just an astounding feeling.''
---