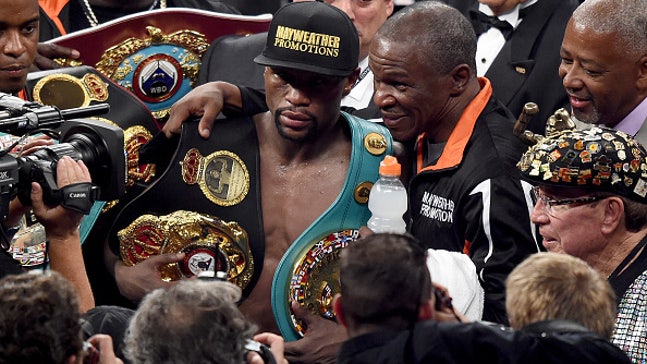 Floyd Mayweather to give up titles before final fight
Published
May. 3, 2015 12:51 p.m. ET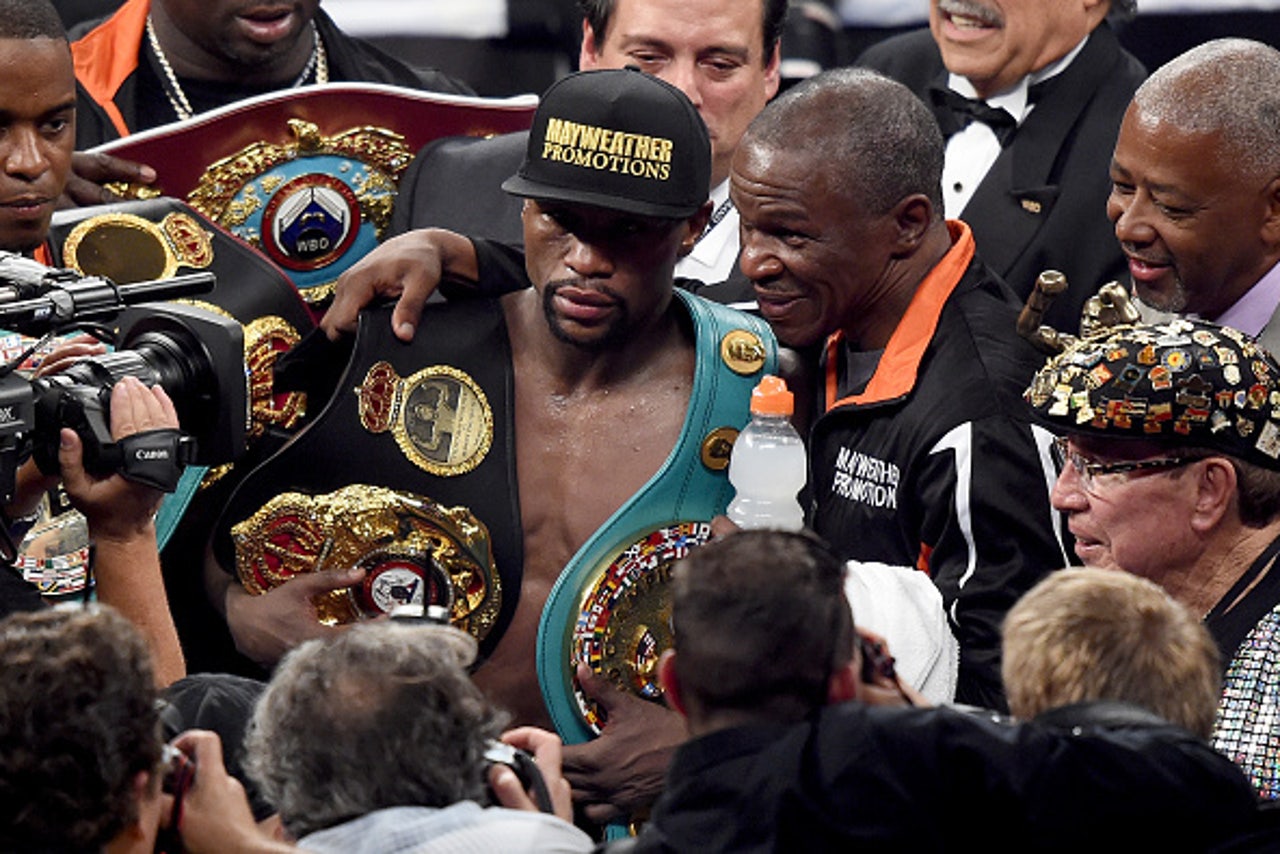 By NESN Staff
Floyd Mayweather has one fight left on his contract with Showtime, and although we don't know who will try to put a blemish on Mayweather's unbeaten record, we do know one thing: It'll be a non-title fight.
After defeating Manny Pacquiao by unanimous decision in "the fight of the century" Saturday, the 38-year-old boxer announced that he'll relinquish his titles before his 49th and final bout. Mayweather said he'll give up his WBC, WBA, WBO and Ring Magazine welterweight titles and his WBC and WBA super welterweight belts by Monday.
Mayweather said his reasoning was to give younger fighters a shot at the top spot.
"Other fighters need to get a chance," Mayweather said. "I'm not greedy. I'm a world champion at two different weight classes right now. … It's time to let other fighters fight for the belts."
President of the World Boxing Organization Paco Valcarcel said after Mayweather's victory over Pacquiao that this was the plan all along, provided that the defending champ won Saturday.
Still, Mayweather probably isn't too concerned about earning another title after the payday he scored this weekend.
More from NESN.com:
---