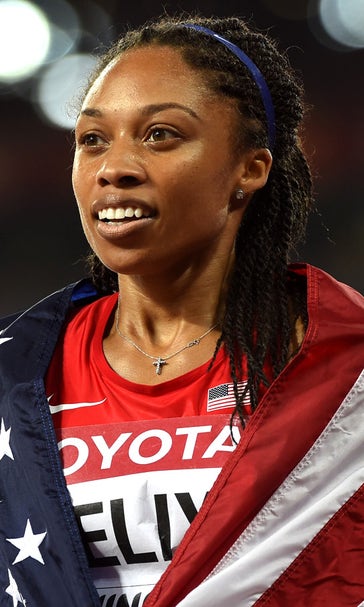 Felix training to run 200, 400 on same day in Rio
December 19, 2015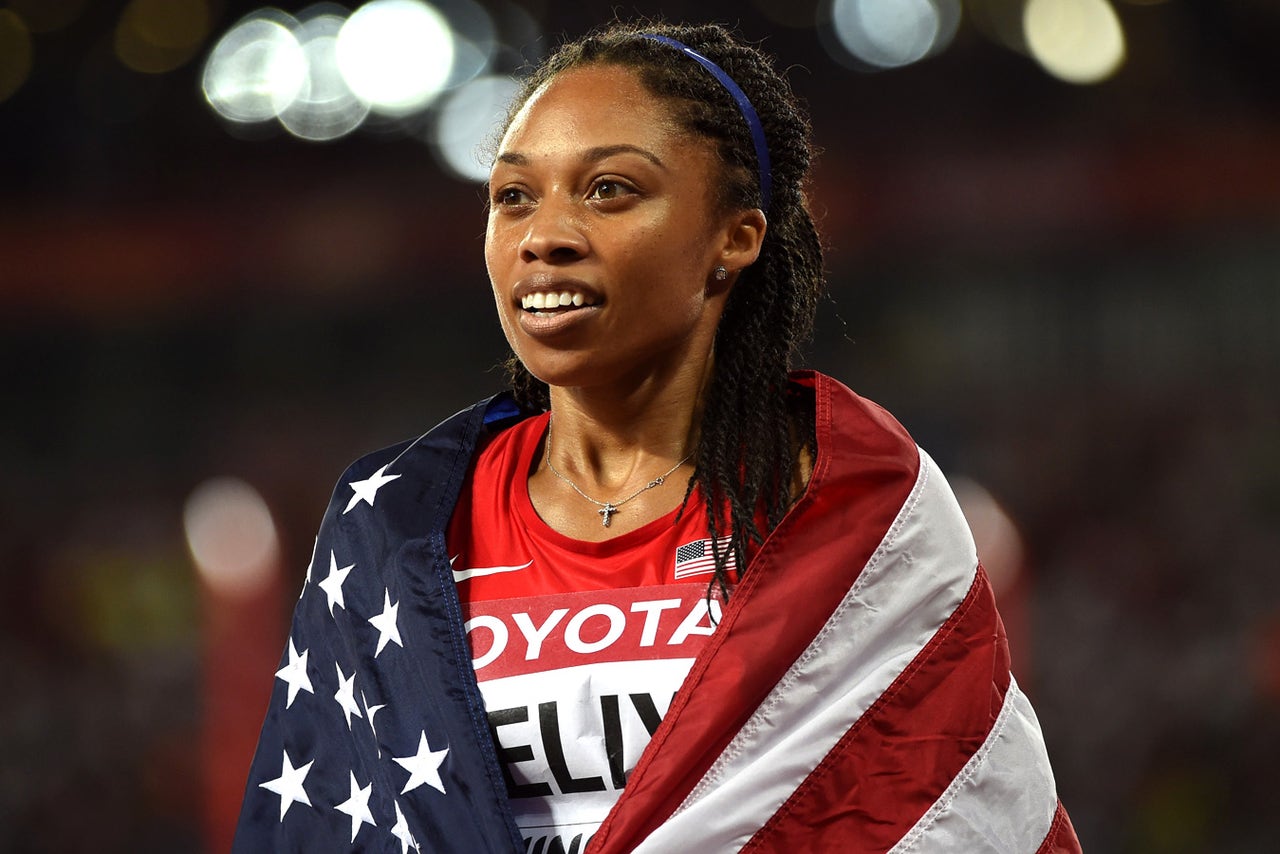 American sprinter Allyson Felix's training is all geared toward the finish line in the 200 and 400 meters at the Rio Olympics. Schedule allowing, she hopes to be in the starting blocks for both races.
Problem is, those events are scheduled to happen 75 minutes apart.
To facilitate Felix's pursuit, USA Track and Field recently petitioned the governing body of the sport to amend the Olympic track program, which currently has the 200 preliminaries taking place just over an hour before the 400 final in Rio on Aug. 15.
That would leave little opportunity for the six-time Olympic medalist to recover.
She won't be deterred, though, should the rescheduling not happen. She still plans on attempting to make the U.S. squad in both events at the Olympic Trials in June and go from there.
"I think she can make the team in both. I think she's capable of medaling in both. I think she has a great opportunity to win gold medals in both," her longtime coach, Bobby Kersee said in a phone interview. "She's very dedicated to it. She's committed to the challenge."
A change to the schedule is not without precedent, even at this late date. Michael Johnson campaigned for a rearrangement of the 200 and 400 events leading up to the 1996 Summer Games in Atlanta. The program was altered, and he became the first male to win both at the Olympics.
International Olympic Committee President Thomas Bach said four months ago that the Olympic track program remains flexible.
USATF CEO Max Siegel went to bat for the 30-year-old Felix by contacting the International Association of Athletics Federations to set the wheels in motion for a switch.
"Such an achievement would elevate the sport at the Games, and as a federation we owe it to her and to the sport as a whole to make the request," Siegel said in a statement.
They're currently in a holding pattern. An email was sent to the IAAF to determine the next step.
Sebastian Coe, the head of IAAF, said over the summer that the organization would be willing investigate such a schedule change.
Kersee has Felix working as though this kind of double could take place. They started training in October, and Felix will run a limited indoor schedule this winter to stay race sharp. She may also compete at the world indoor championships in Portland, Oregon, in March.
"I don't want her to sit around," Kersee said. "So we're treating indoors more like spring training. We're going to perform a couple of times and shut it down and get ready for outdoor."
Asked what his ideal timetable would be for her to reasonably compete in Rio -- two hours? Six hours? A day? -- Kersee didn't commit.
"I'm just going through our major channels -- asking the powers that be to talk to the other powers that be," he said. "I'm a better track coach than politician.
"It's been done before. It's nothing new. If you look at the history and look at the schedule, you know what's fair and you go from there."
This 200-400 undertaking by Felix has been in the works for the last five years. Felix tackled the sprint-distance double at the 2011 world championships in South Korea, winning silver in the 400. A few days later, she lacked her customary kick and was clearly exhausted in the 200, her signature event. She wound up with bronze.
Felix didn't attempt that endeavor at the 2012 London Games. Instead, she ran the 100 and the 200, winning gold in the latter. She also won gold in both relays.
She's much stronger now, Kersee said, pointing to her performance at worlds last summer in Beijing. Focusing on the 400, Felix won the event and then helped the relay teams to silver medals. Her leg of the 4x400 relay was particularly strong.
"Last season, she was (in her best shape ever)," Kersee said. "Barring injury, we can build off of that. We know we have a task ahead of us. We're committed to it.
"If we have an athlete that's capable of maybe wanting to try that, why not give them the opportunity? That's my Perry Mason argument."
---