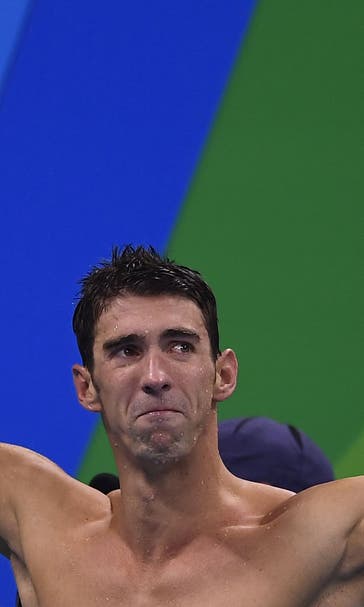 Farewell: Michael Phelps retires after 23rd gold and he's not coming back
November 15, 2016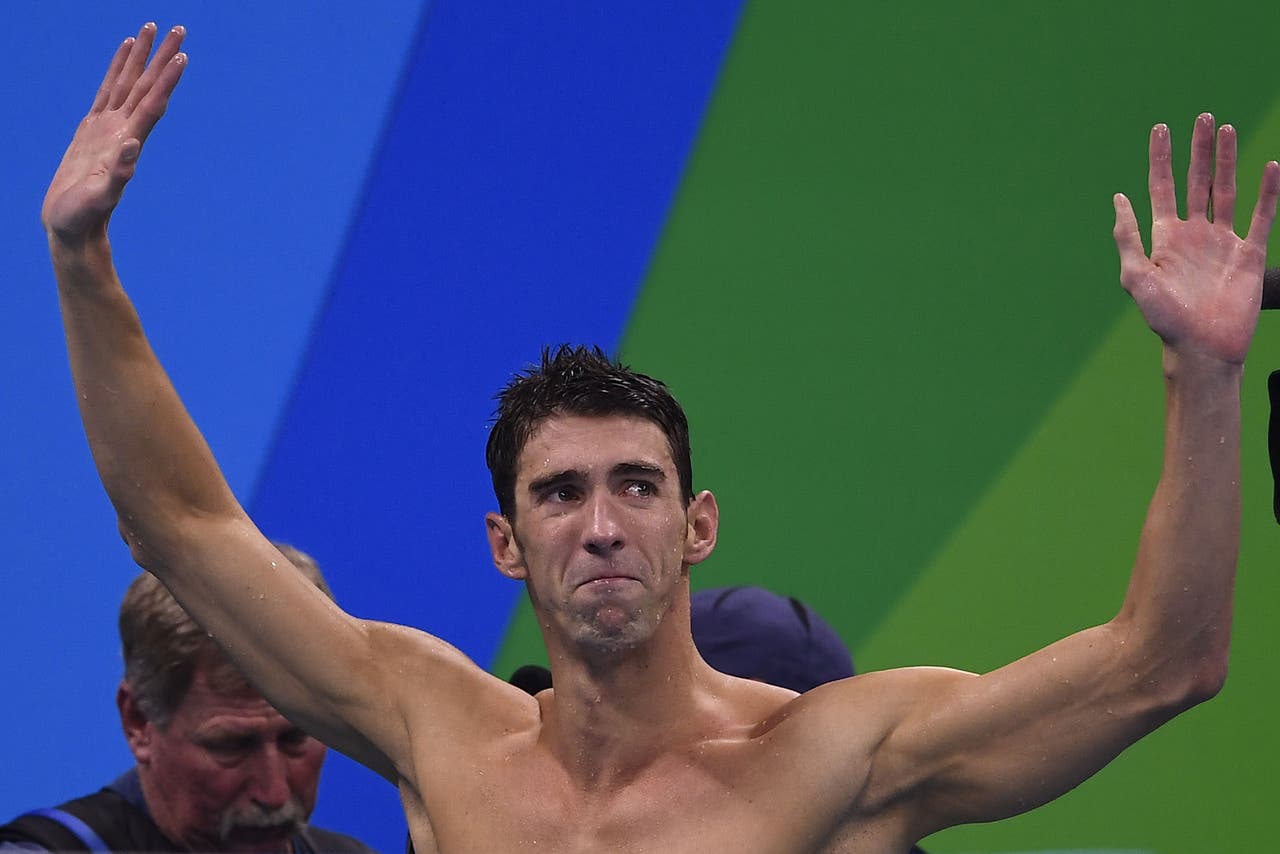 This time it's for real.
Late Saturday night at the Rio Olympics, Michael Phelps dove into the pool with Team USA in second place in the 4x100 medley relay. Fifty seconds later, Phelps had pulled his team into the lead - of course - and given freestyler Nathan Adrian plenty of room for a victory. It was Phelps' fifth gold medal of these Games and 23rd overall (to go along with three career silvers and two bronzes) and it'll be his final one.
"I am done, boys," he said with a smile in a group huddle after.
Four years ago, Michael Phelps stood on a pool deck in London and said he was done. Saturday night, he stood on a pool deck in Rio and said the same. The man speaking those words couldn't have been more different.
The London retirement was a half-hearted decision following a half-hearted performance. There was little doubt Michael Phelps would return to the sport he'd dominated like no other athlete had ever dominated a sport before. Nobody wants to go out in the middle.
Well, it was the middle for Phelps, anyway. For any other swimmer, a four-gold, two-silver and fourth-place finish at an Olympic meet, which is what he did in 2012, would be the achievement of a lifetime. In terms of medals it's actually one of the 15 best Summer Games anyone has ever had. For Phelps, however, it was a disappointment, and one he brought upon himself.
After his record eight gold medals in Beijing, Phelps was listless and adrift. There was that overanalyzed bong photo. He shirked practice, didn't talk to coach Bob Bowman and started to fall back to the pack in the pool. It was all understandable. Phelps was like Buzz Aldrin coming down from the moon.
Nothing could ever compare to Beijing. He'd been the toast of the world's biggest event. He had everybody telling him he was the greatest. He hosted Saturday Night Live (which wasn't very good) and guested on Entourage (where was the best actor on screen). Michael Phelps became the rarest of Olympians: one you care about more than every four years.
And with that came a dilemma. What do you do when you peak at 23?
Phelps was like a Peter Pan man-child, one who'd spent so many mornings in the pool and weekends stuck in over-chlorinated indoor pools for endless meets that he never got to fully enjoy those foolhardy years in his late teens and early 20s when young men and women leave their childhood behind to become the adult they'll be, all while trying to have some fun and learning from the mistakes along the way.
In retrospect, it feels like Phelps went to London more out of obligation than anything. He was a swimmer so he went to go swim. It was amazing how well he did given the circumstances, with the force of his will, pride intense competitive spirit doing more than any taper. He mustered up the drive when he needed but had squandered the talent. There was just something missing.
Phelps himself can't put an exact finger on it, but if you look at Beijing Phelps and London Phelps you'd say the difference was the latter wasn't terrified at the thought of failure. When he finished fourth in the 400 IM and lost to Chad Le Clos in the 200 fly, it was okay. He deserved it and he knew it. An immortal had became a tremendously talented mortal.
If the post-Beijing era was rough, post-London was worse. Now Phelps wasn't confronted with how to follow up the summit of a career, he had to deal with figuring out how to live a life without the thing that made him someone, the sport he'd known and depended upon forever. So, like he was cramming for a test, Phelps tried to fit it all in during his late-20s. He was famous, rich and idle - a dangerous combination. Though hardly daily fodder for TMZ, he says he was in a free fall and as close to rock bottom as it gets. It took his return to the pool and a 2014 DUI that to start that upward trajectory.
Phelps got sober and had a new, singular focus: Ending his career the right way, on his terms. Rio was where he'd do it.
There's only one important question to ask a swimmer after a race. "Did you leave it all in the pool?" Beyond the technical analysis of a swim, the key question is whether a swimmer gave every single ounce of effort during the race or didn't touch the wall with anything left.
Asked the question above, the Phelps of 2012 might've said yes but haveknown deep down the answer was no. The Michael Phelps who touched the wall on Saturday night will have no regrets. He left it all in the pool. He did it his way.
Even before he was retired, there was already been chatter about whether Phelps would stay retired. Ryan Lochte guarantees he'll be back and his 4x100 teammates were chanting "four more years" and needling him about his inevitable return for Tokyo mere seconds after he says his career ended. All this was stoked by Phelps saying before Rio that this was "potentially my last Olympics."
That was semantics though. He was smarter this time; he didn't close the door completely. Few things are 100% in life and making a decision about how you'll feel in four or eight years is next to impossible. Let's call this one 99.9%. It's just hard to see a comeback, unless it's some ill-advised MJ on the Wizards return that sputters and fails in six or seven years.
Athletes don't fixate on legacy like fans and the media do. And, honestly, if Phelps returned for Tokyo and finished fourth in two events, it'd do absolutely nothing to how we remember Michael Phelps, the swimmer. But not caring about legacy doesn't make you blind to the fairy-tale ending we just witnessed.
After being voted the flagbearer for his country by his United States Olympic teammates, the 31-year-old went out and won a staggering five gold medals in Rio and took silver in the other (in a race in which he'll have zero regret - he simply went up against a better swimmer). Five golds and a silver was at the highest possible end of expectations for Phelps in 2016. No one thought he'd do better and he could have done far worse and still had the meet considered a success.
In his final race, he not only won gold, but did it in his signature stroke with a group of younger teammates he captained to one of the great team swimming performances in Olympic history. The symbolism wasn't lost on anyone. Phelps was always a good teammate (he doesn't get enough credit for giving up his spot in the Athens final of the same 4x100 medley so his teammate Ian Crocker could get a gold) but he was rarely a leader. This was the first Olympics he was voted captain of Team USA.
He didn't disappointment, starting by carrying the flag into the Maracana, swimming his fastest split to get the U.S. a stunning win in the 4x100 freestyle relay that set the tone for the meet, then providing a shoulder for a sobbing Ryan Held to lean on during that emotional medal ceremony. And those were just the things we saw.
In an interview with NBC, Bob Bowman, Phelps' longtime coach and Team USA's Rio coach, talked about how his protege was an exemplary captain. You couldn't help but feel his pride and the idea that his guy's maturity in leading was as great as anything that happened in the pool.
But about that retirement. Michele Tafoya asked Phelps point-blank about whether it would stick. This time around, Phelps said nearly the exact same thing he said in London.
"I'm just ready for something different. My swimming career might be over but I have the future ahead of me to turn the page and start whenever I want. It's not the end of a career it's the beginning of a new journey."
Yet there was a difference in the tone and the confidence and the self-assuredness. This was a man with a baby and fiancee in the stands, a clearer idea of what he wants the future to bring and five gold medals to put in his back pocket. In London, Phelps was a man fearful of what would happen when he'd leave the mountaintop. On Saturday, he was a confident man who had no plans of ever coming down.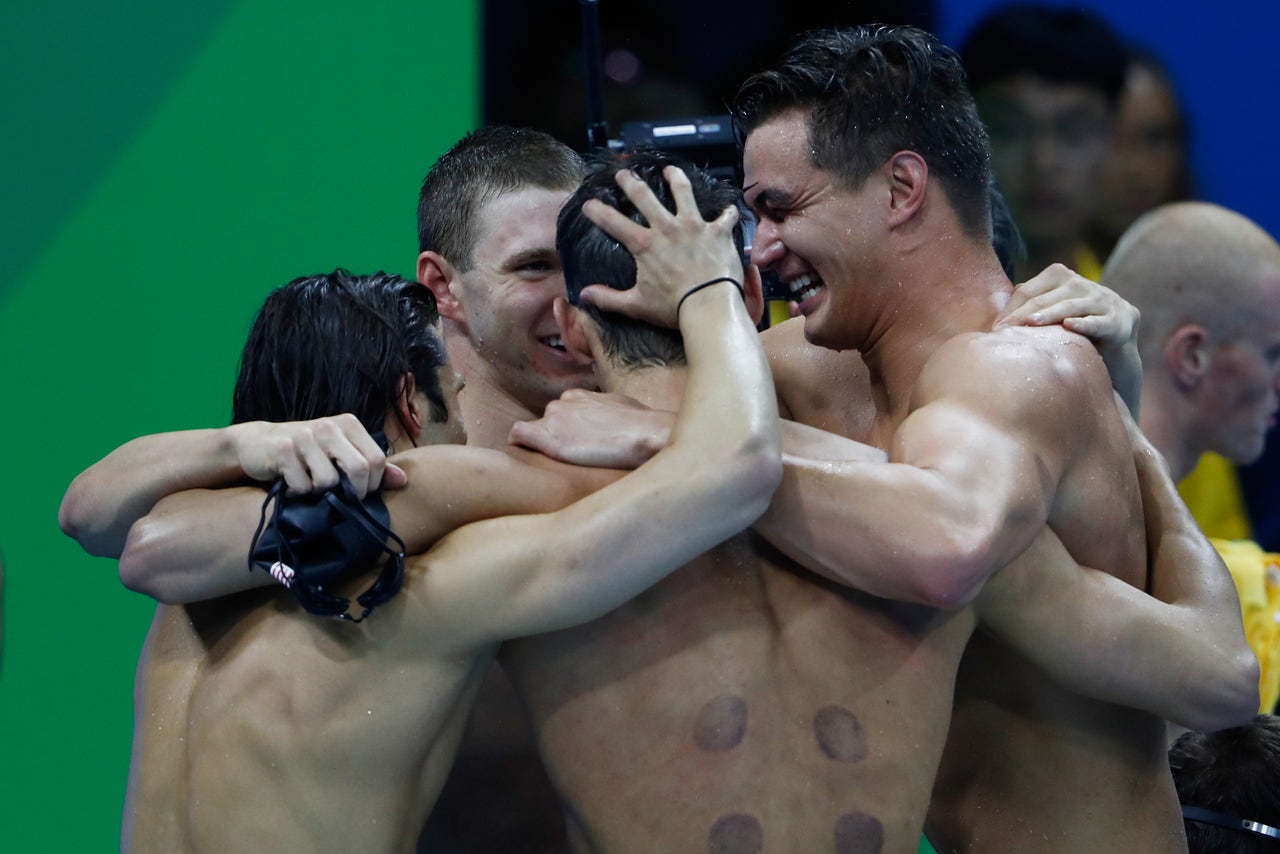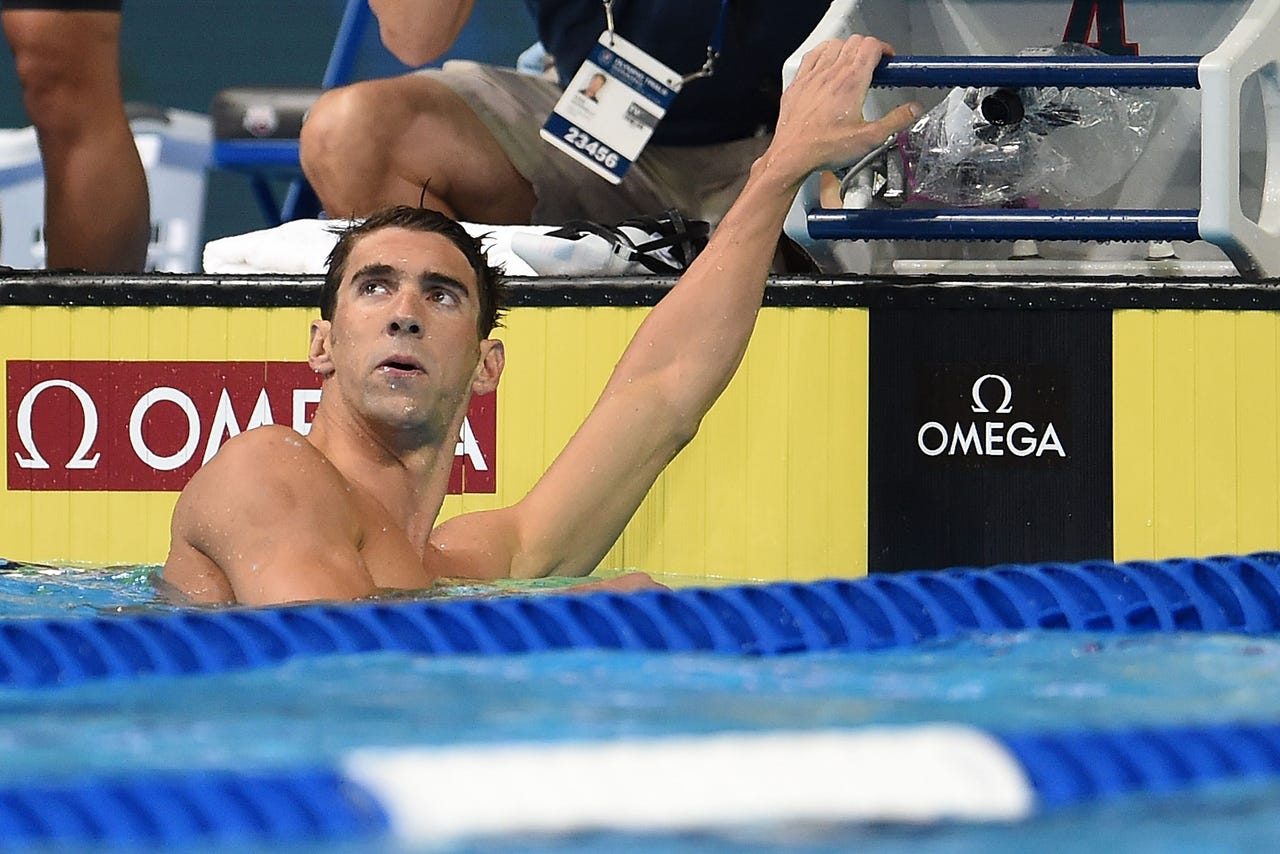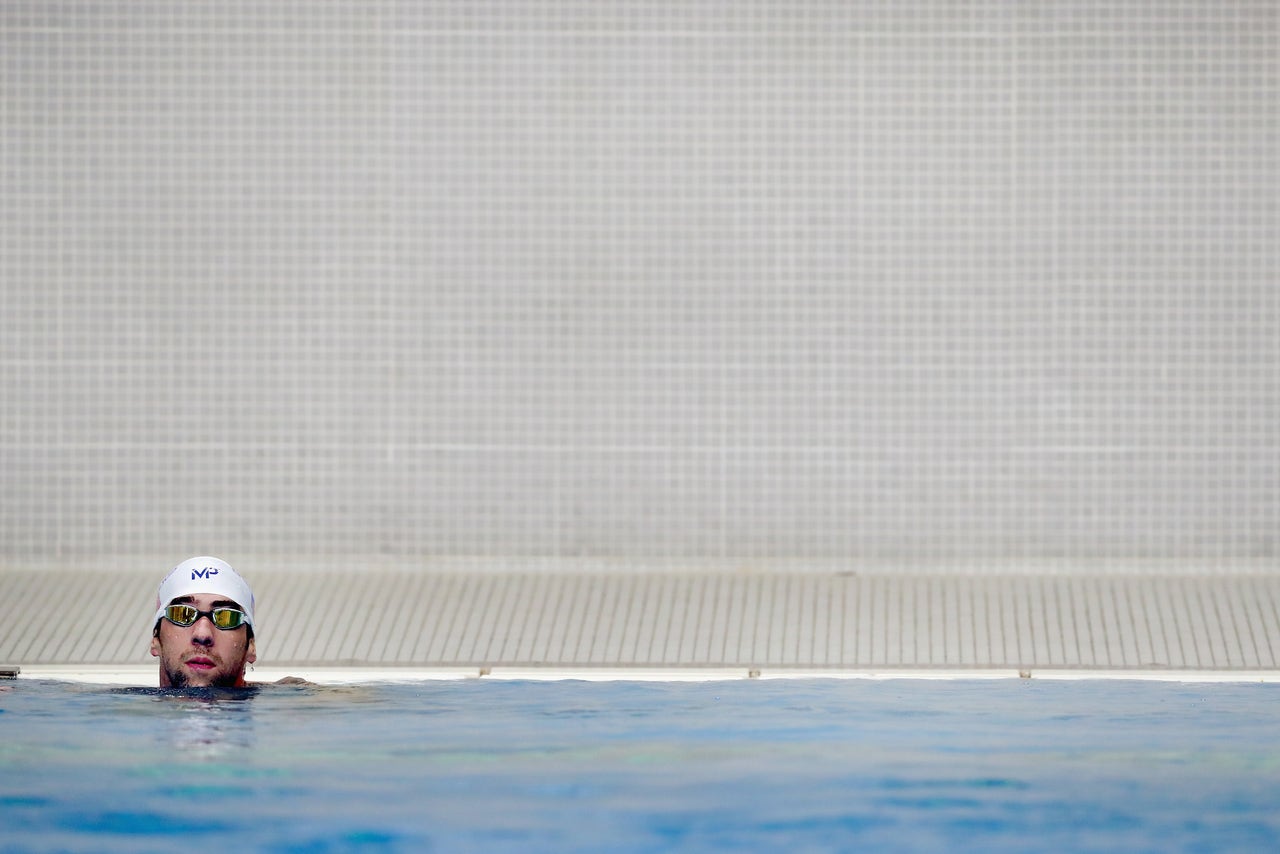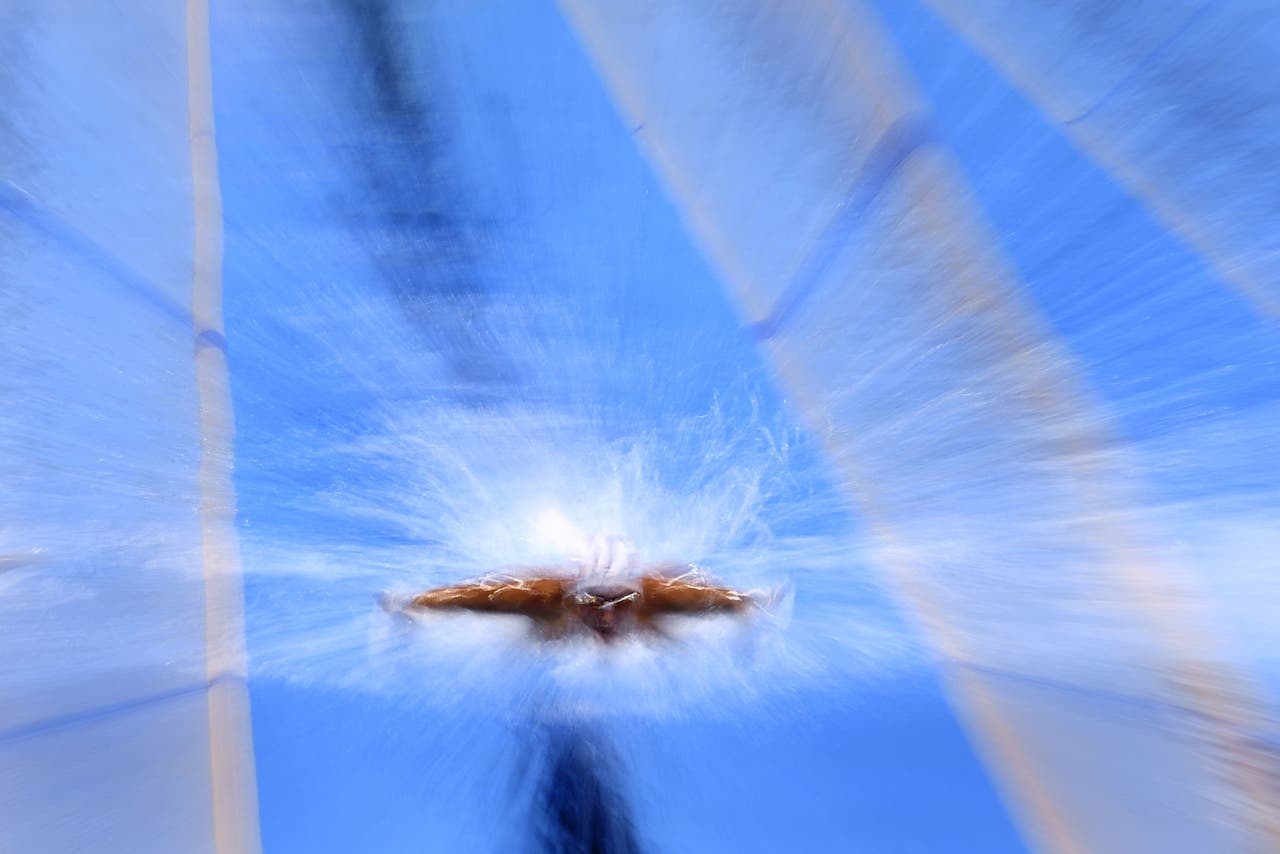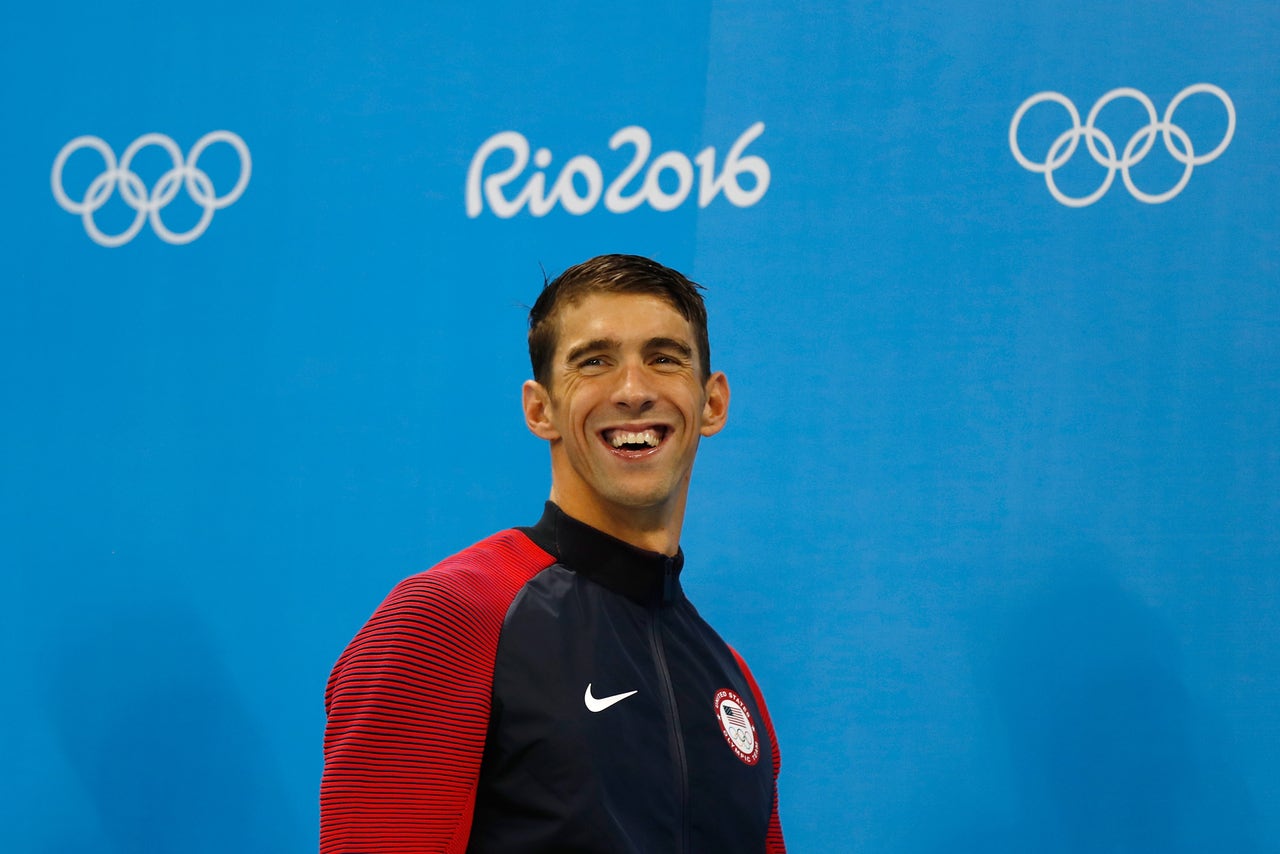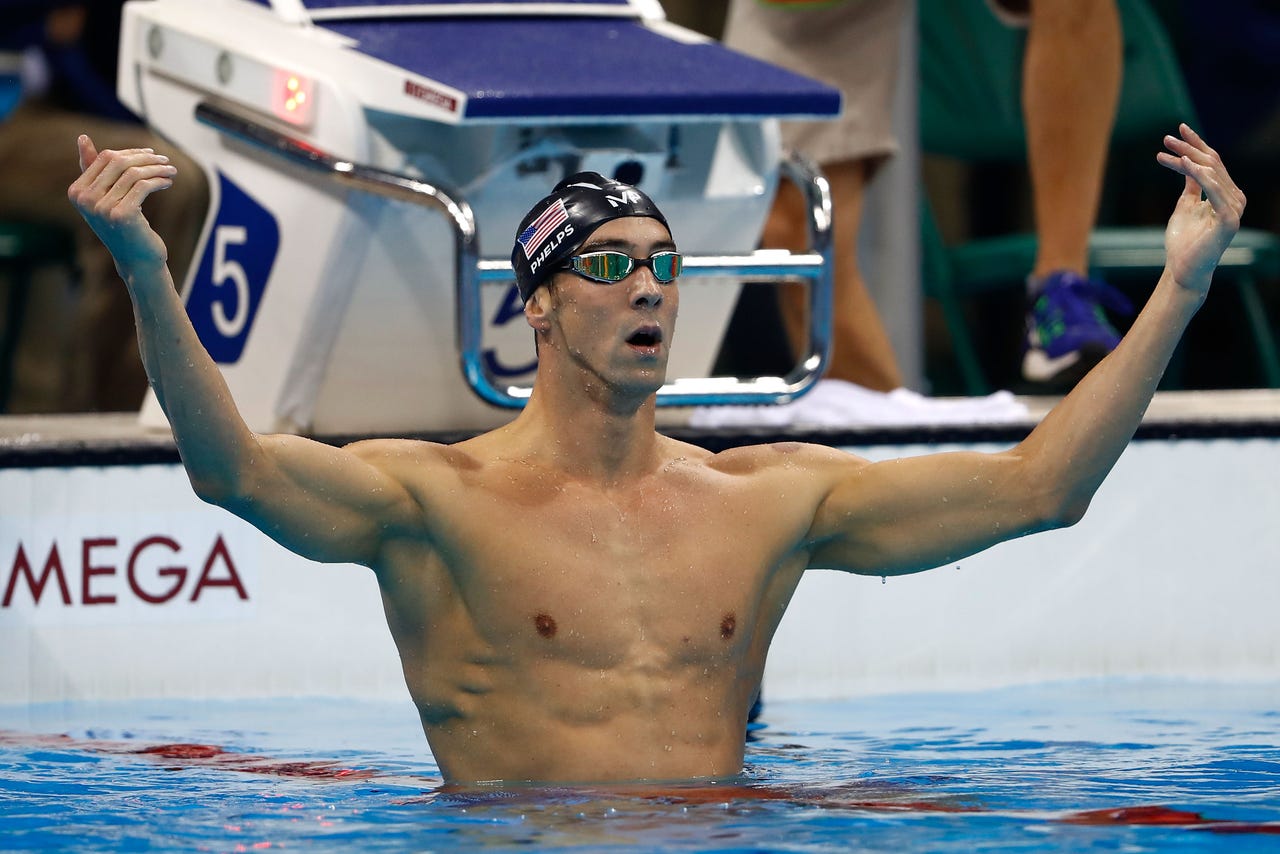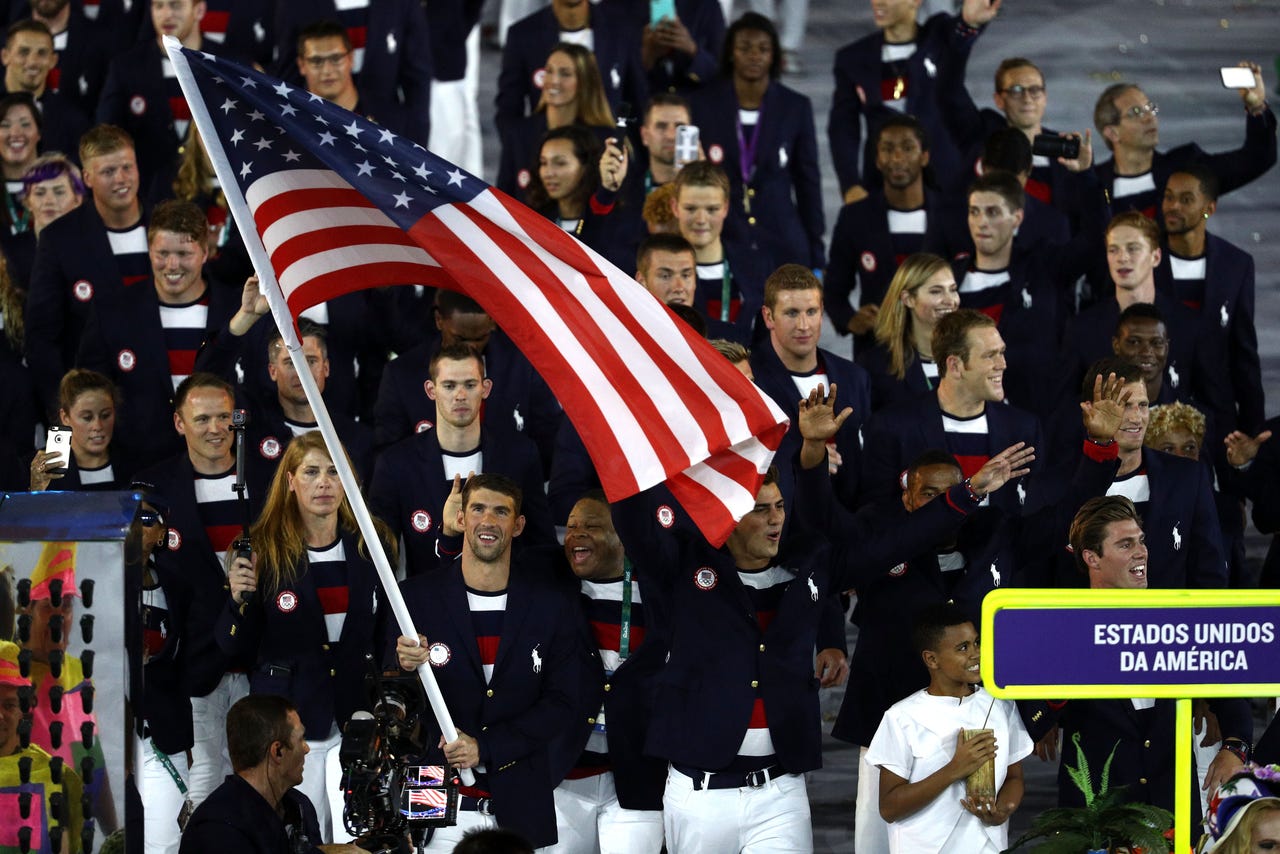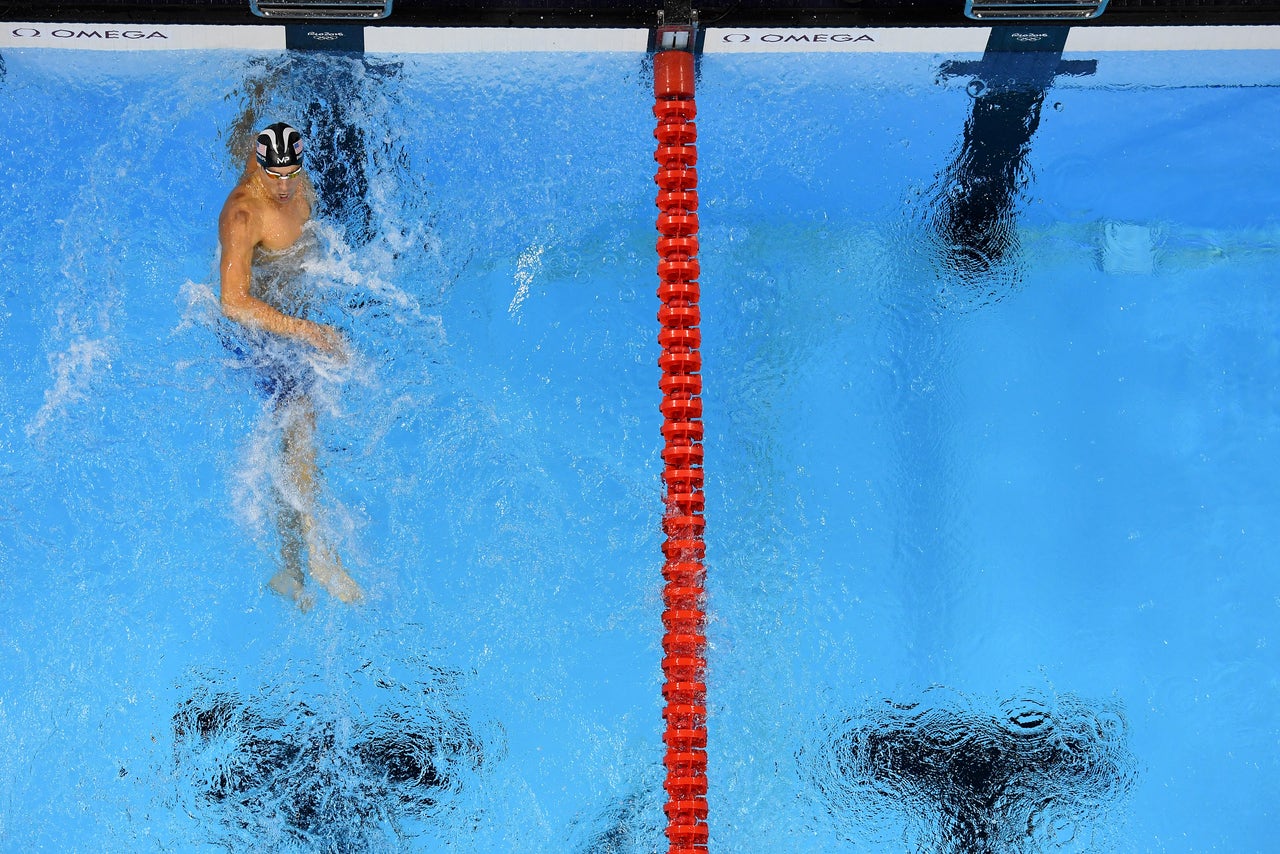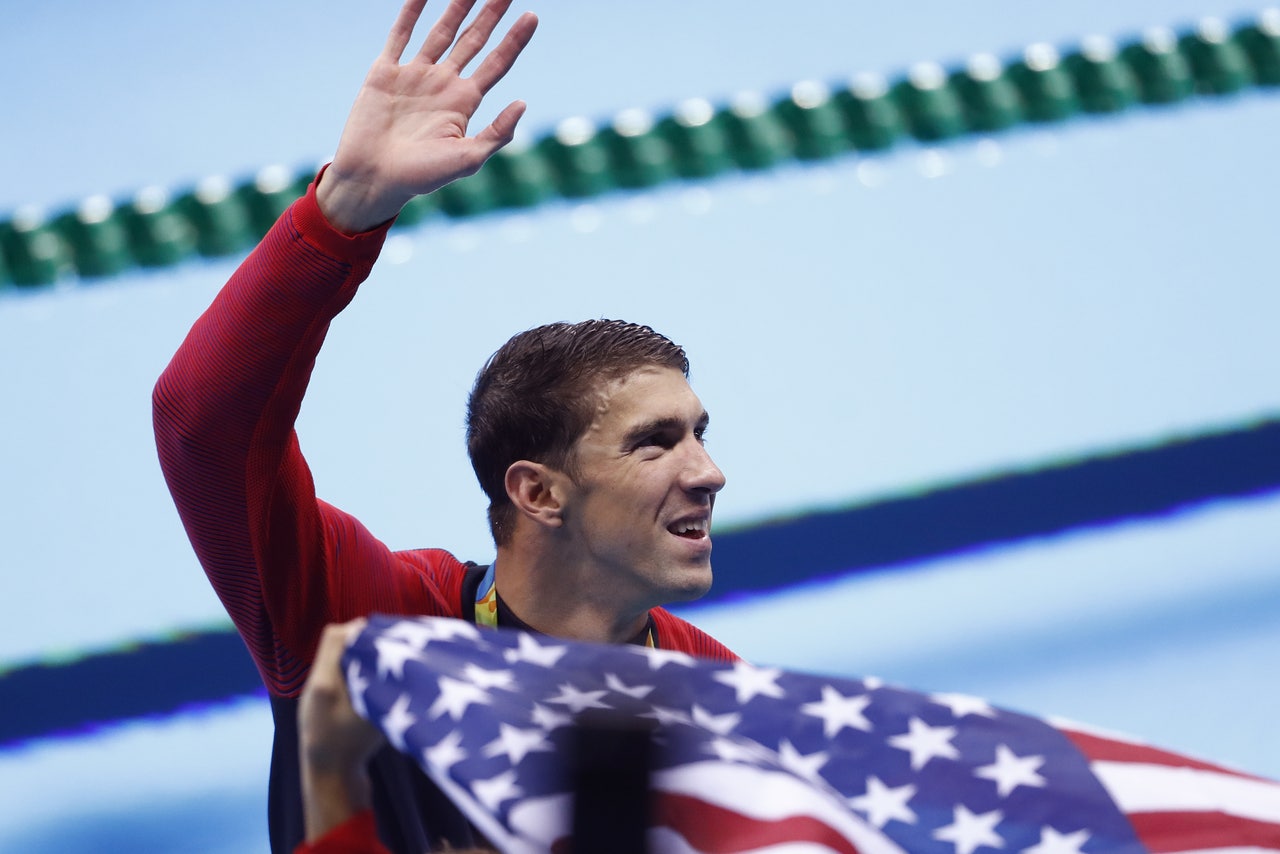 ---