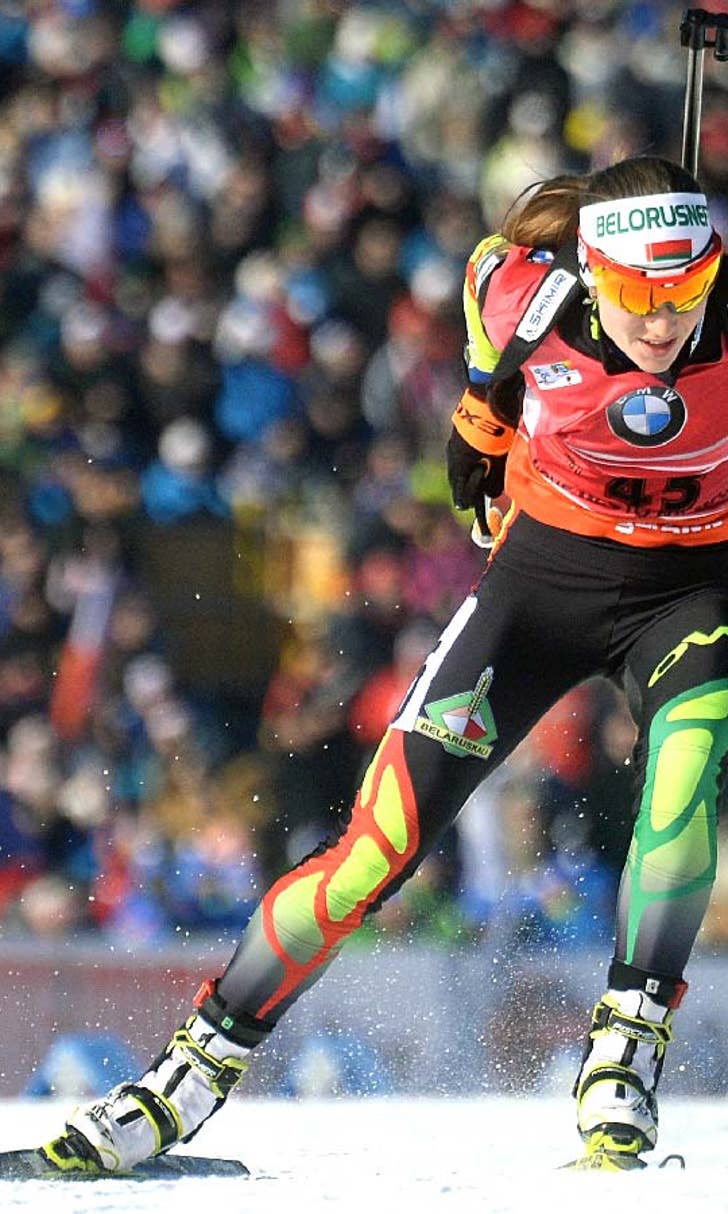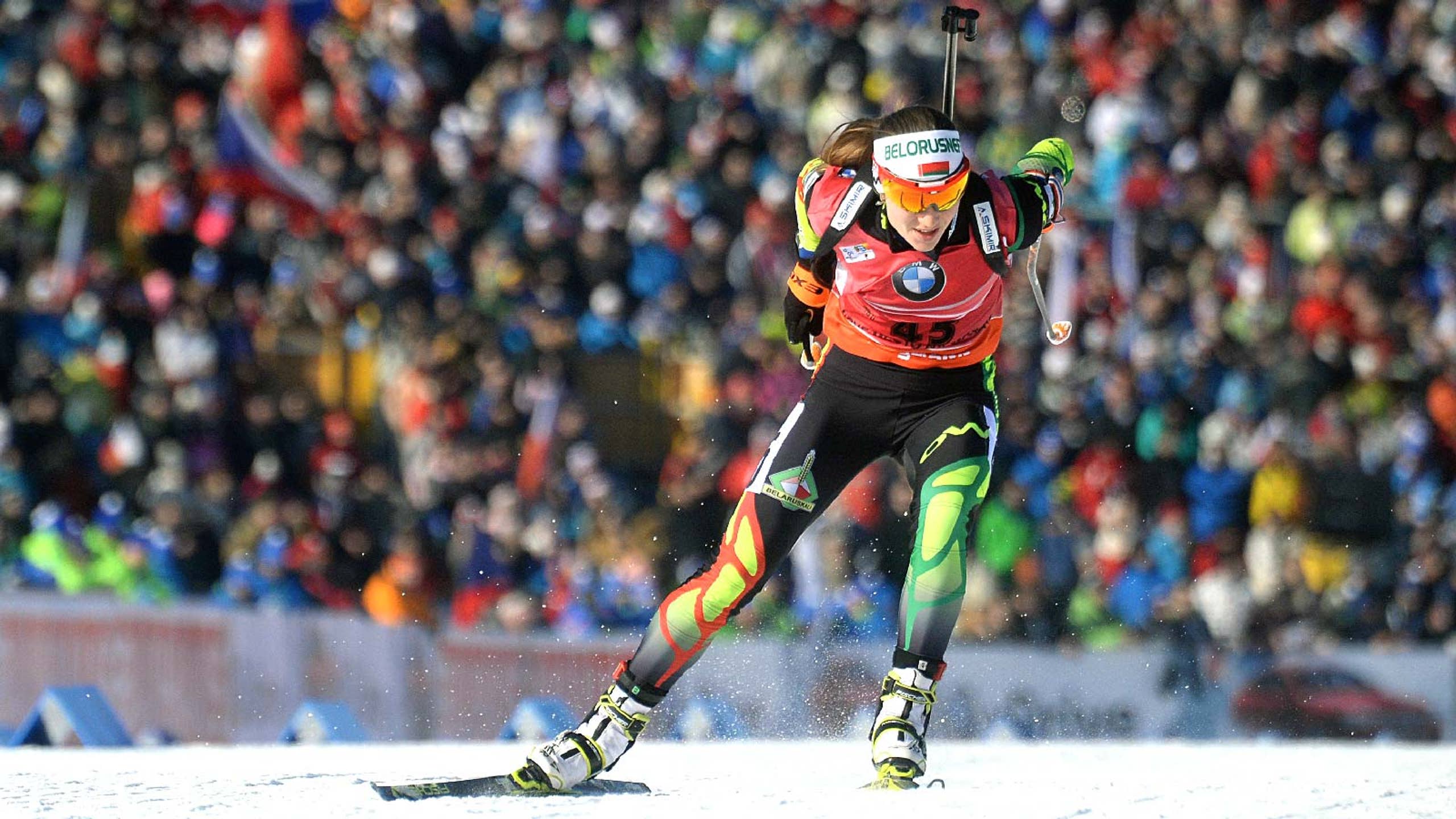 Domracheva claims World Cup pursuit race for seventh win of season
BY foxsports • February 8, 2015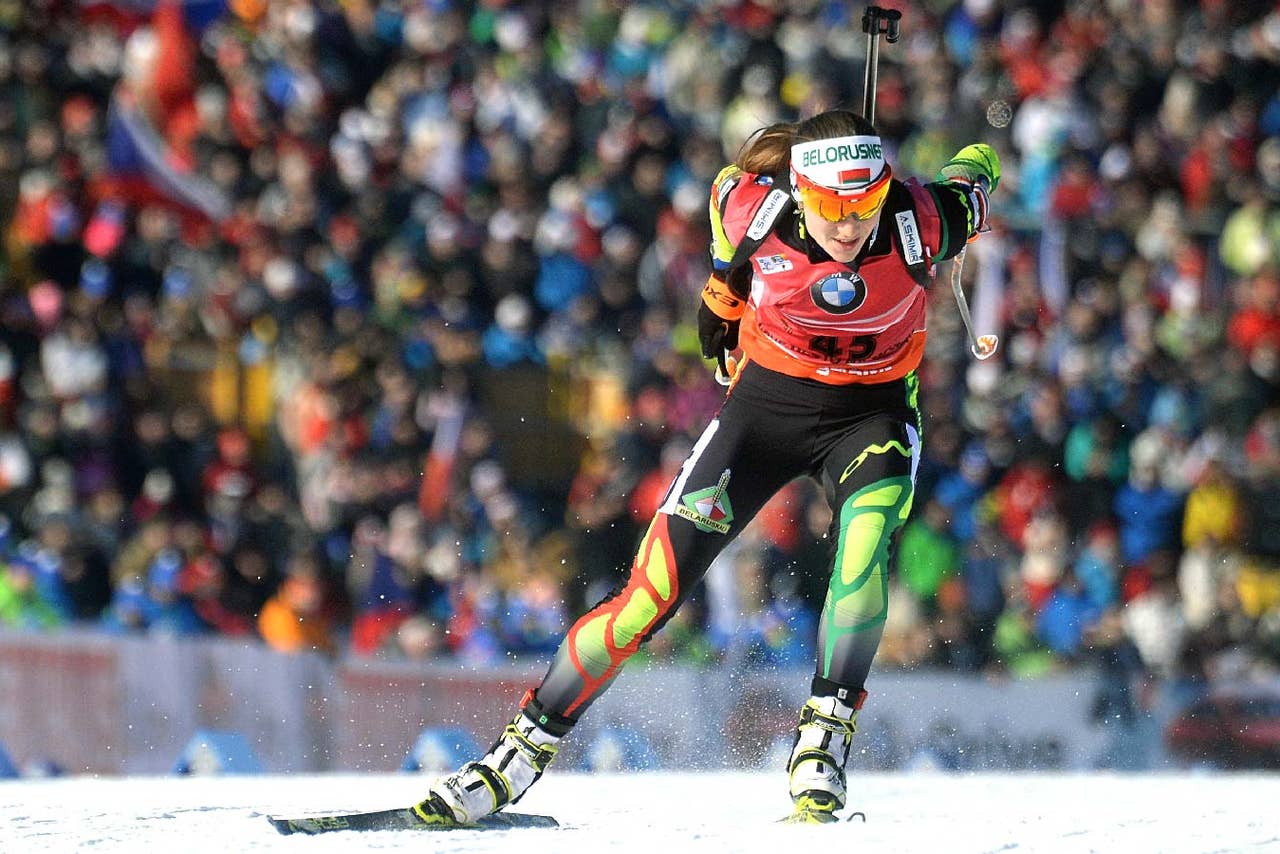 NOVE MESTO, Czech Republic -- Jakov Fak of Slovenia won a men's 12.5 kilometer pursuit event for his second World Cup victory in two days while Darya Domracheva of Belarus won a women's 10-kilometer pursuit for her seventh World Cup victory of the season on Sunday.
His sprint victory on Saturday gave Fak a 13-second head start on Simon Schempp of Germany. He overcame one penalty lap after missing one target at the final shooting range to complete the race in 37 minutes, 24.9 seconds for his sixth career win.
"I ran my own race," Fak said. "I didn't want to be bothered by my pursuers. I'm very happy to win the race in spite of one miss."
Schempp used a strong finish to take second place, 4.4 seconds behind and overall World Cup leader Martin Fourcade of France, who was second for most of the race finished third, 13.3 seconds back.
Fourcade still leads the standings with 663 points, six points ahead of Schempp.
Earlier, triple Olympic gold medalist Domracheva started the race 23 seconds behind Saturday's sprint event winner, Laura Dahlmeier of Germany, and pulled away after the final shooting range to finish in 35 minutes, 22.3 seconds for her 26th career World Cup win.
Domracheva edged her major rival, overall World Cup leader Kaisa Makarainen of Finland by 6.8 seconds. They both missed four targets in sharply changing weather with the race beginning in sunshine and ending in heavy snow.
"It was really interesting race for the spectators in this weather," Domracheva said.
Dahlmeier was third, 14.9 seconds back.
Makarainen leads overall with 750 points, Domracheva is second with 723.
---