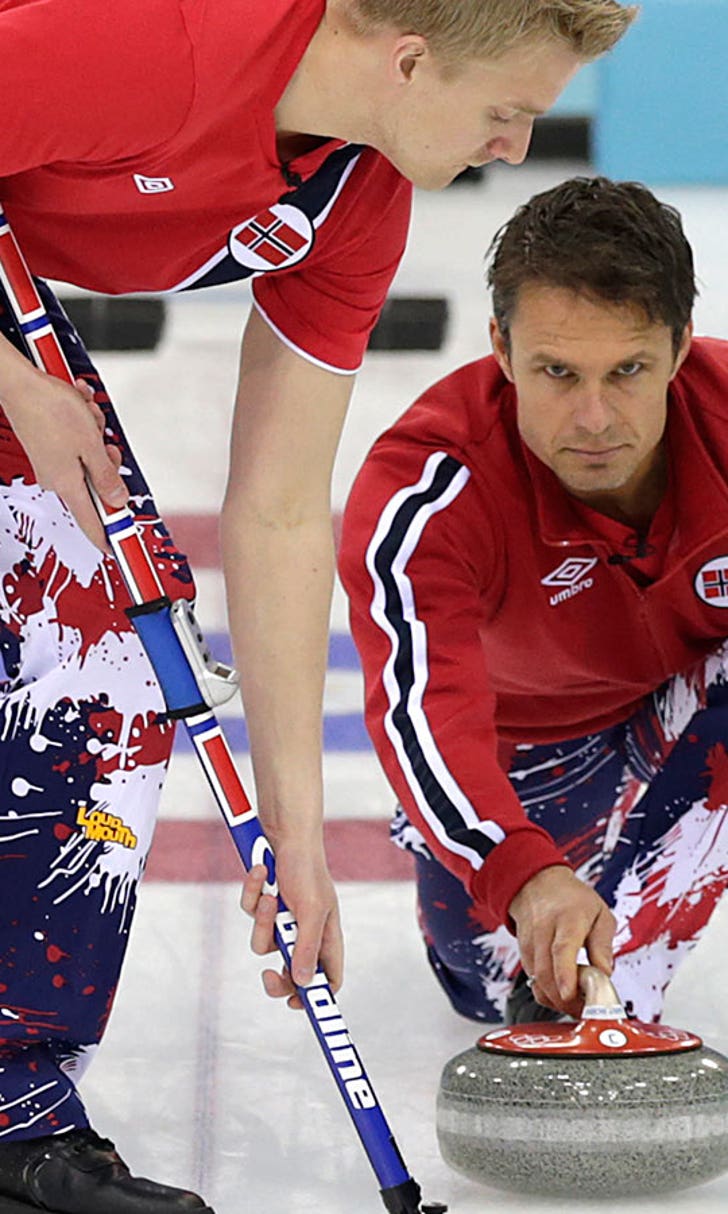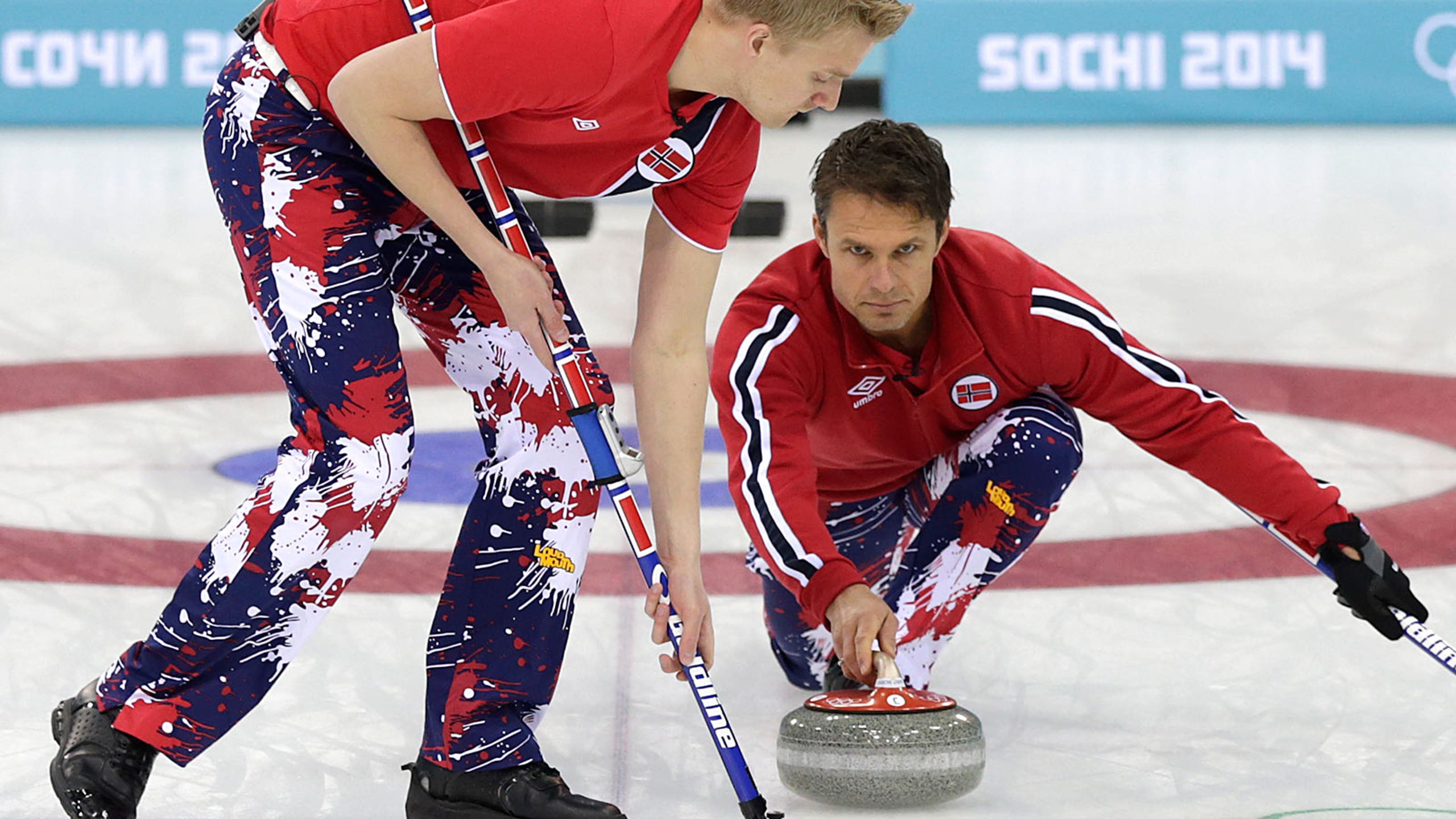 Britain tops Norway to reach Olympic curling semifinals
BY foxsports • February 18, 2014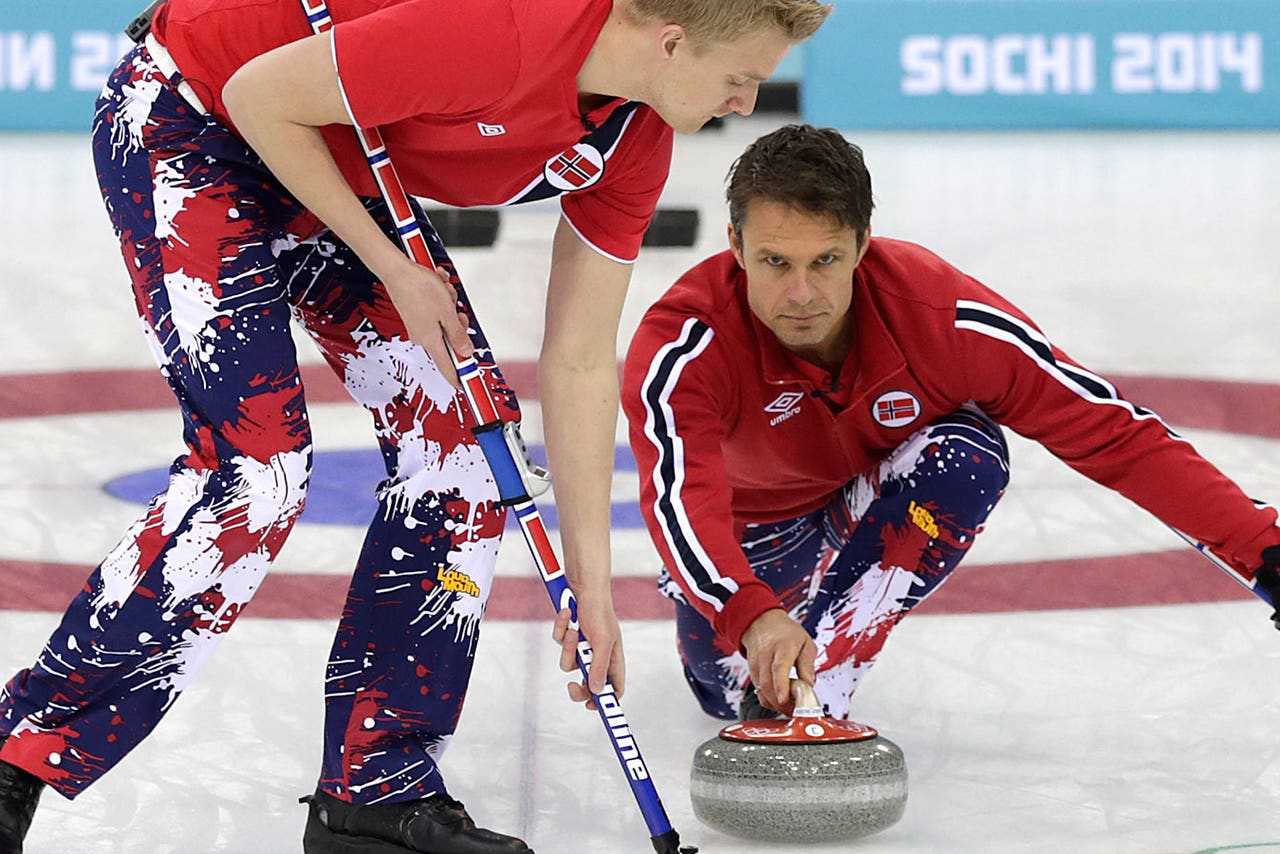 SOCHI, Russia (AP) -- David Murdoch crouched into his curling stance, took a breath and released the rock that either would usher Britain into the Olympic semifinals or add another layer of woe to his career.
It was a tough shot -- one of the biggest of his life -- but the British skip didn't feel nervous at all.
The result was sheer perfection.
Murdoch scored two points from a double takeout with his game-deciding final shot to earn Britain a 6-5 win over Norway in a tiebreaker Tuesday. It set up a date with Sweden in the semifinals, while Canada plays China.
"It is going to rank up there with the best shots I have ever played," Murdoch said. "To stay in the Olympics or be out of the Olympics in one shot."
With his team out of the Sochi Games, Norway skip Thomas Ulsrud hung his head and slumped to the ground near the hoardings at the end of the sheet of ice.
"I thought, 'This is not happening. Tell me it's a dream,'" Ulsrud said.
Murdoch invited the Norway players to his wedding in Scotland last year but their friendship was put on ice for a tense, nervy tiebreaker that the Norwegians always seemed to have in control.
Until the final shot, that is.
Ulsrud's last stone settled in a position that left Murdoch with a nice angle to remove two Norwegian rocks from the house and leave his shooter dead. With another British rock in a potential point-scoring position, two points -- to overturn a 5-4 deficit -- was on.
The British players called a timeout to discuss the shot with coach Soren Gran, but declining it was never an option.
"As soon as our last one was played, I thought, `This is not good,'" Ulsrud said. "It was there for him."
Murdoch nailed it.
The British players consoled their close friends then thrust their fists into the air, looking up to the approximately 50-strong band of British fans who had been making the most noise inside a largely empty Ice Cube Curling Center.
"I was pretty calm with that last one," Murdoch said. "You really have to just seize the moment and I felt that was an opportunity to prove whether we are good enough or not."
It leaves Murdoch with a chance to make up for near misses at the last two Olympic tournaments -- he lost the bronze-medal game against the United States in 2006 and a tiebreaker for the semifinals in 2010 when Britain was the world champion.
Despite being one of the hotbeds of curling, Britain has not won a medal in the men's tournament since the sport returned to the Olympic program in 1998.
Norway's elimination has left the tournament without its biggest crowd-pleasers. The Norwegian players have earned global recognition for wearing flamboyant pants during games ever since the Vancouver Olympics in 2010, where they won a silver medal.
For this tiebreaker, they wore pants with a red-and-blue paint-splattered pattern -- one of a number of outfits they had brought over to Sochi.
Britain won't be borrowing any pants for the medal round, though.
"I don't think they've got some with the Union flag on," Murdoch said, laughing.
---