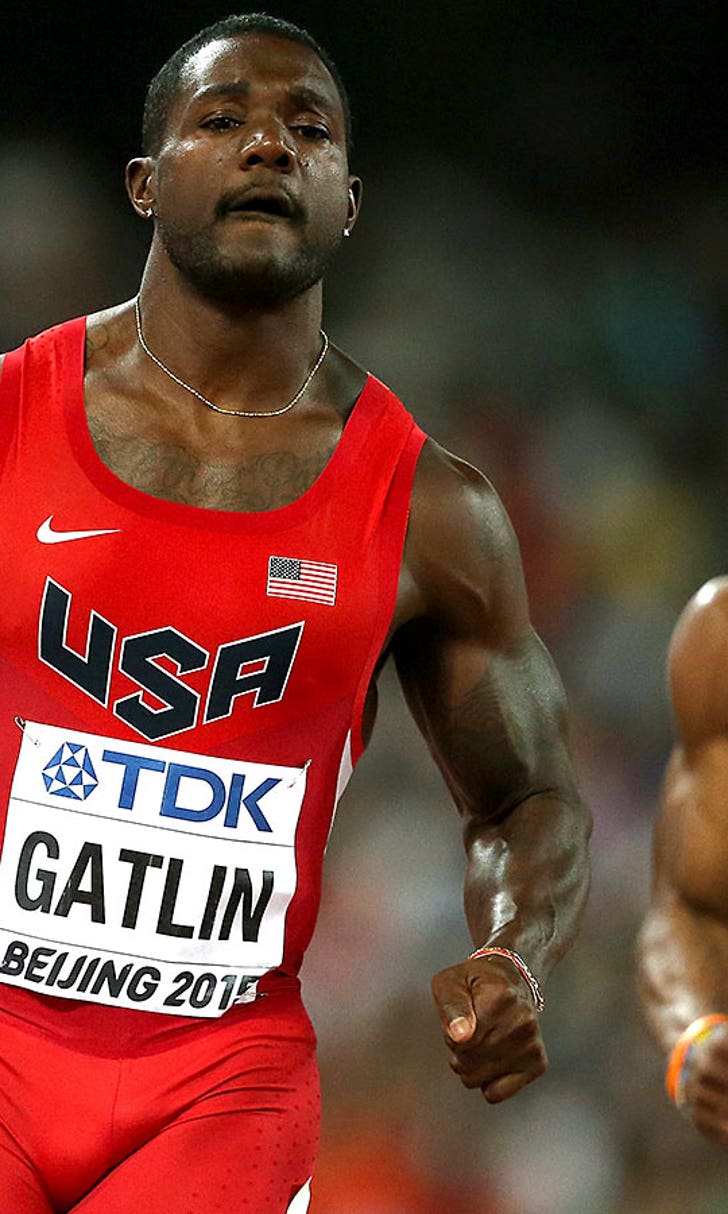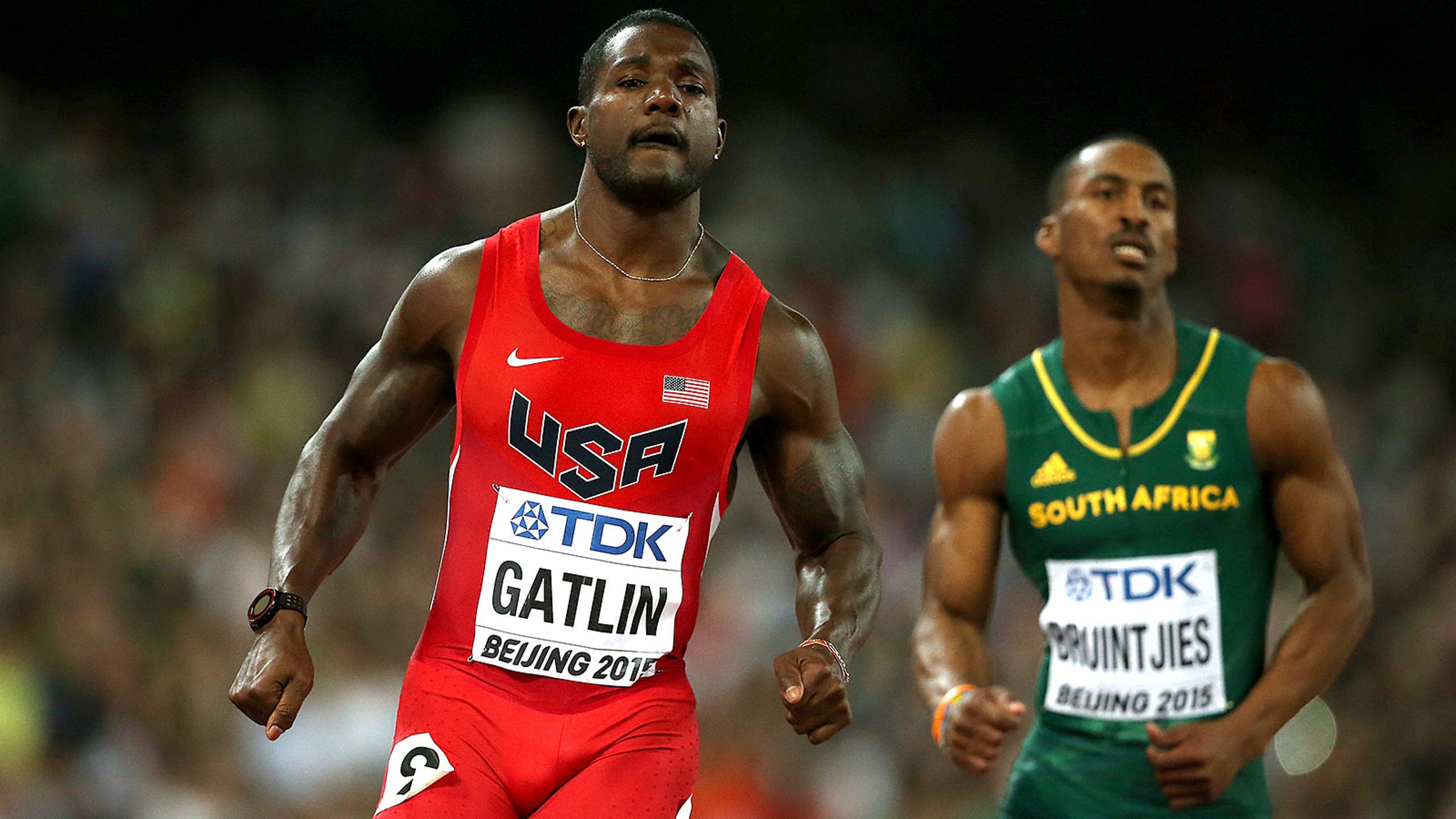 Bolt, Gatlin through to 100m semifinals; Farah wins 10K
BY foxsports • August 22, 2015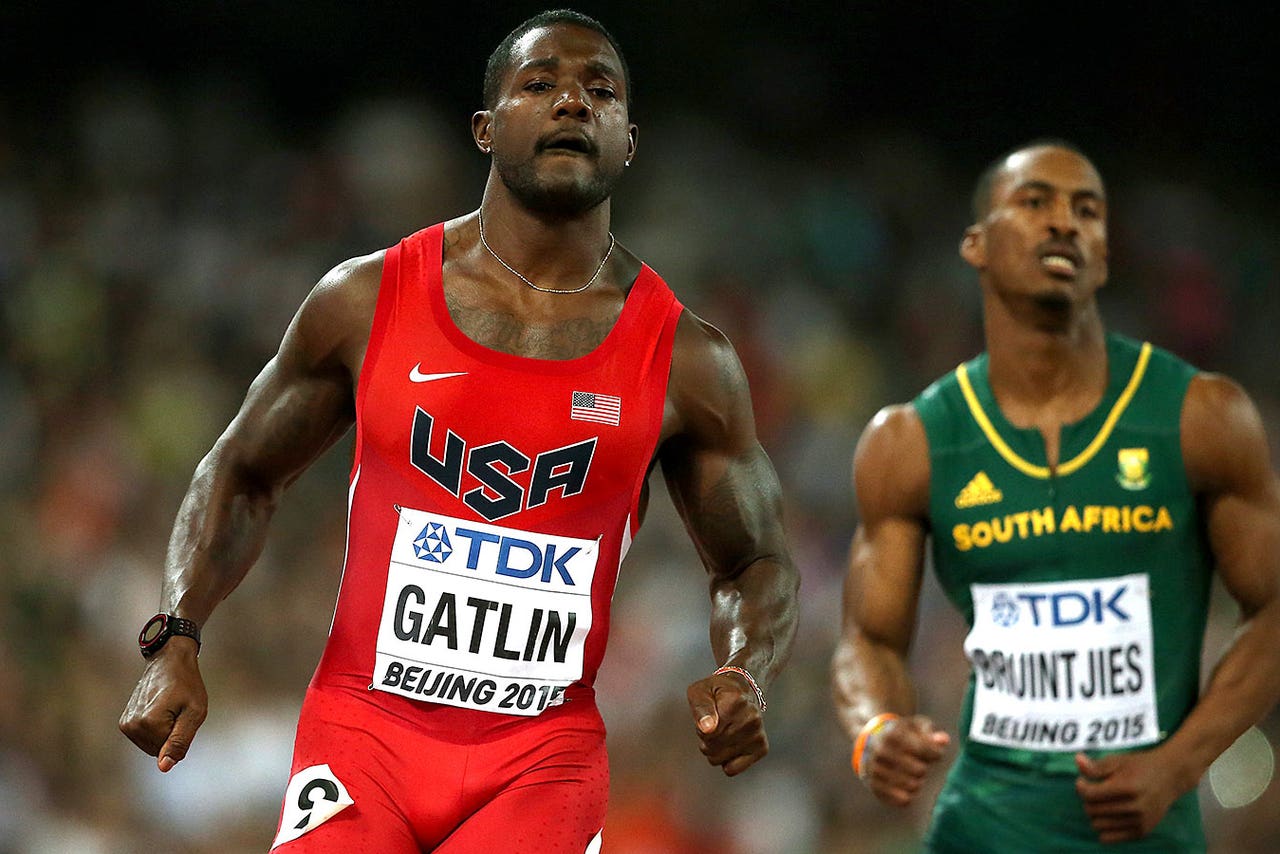 BEIJING — Usain Bolt lowered his 6-foot-5 frame into a too-small seat in the warmup room and watched on TV as his main rival coasted across the line in a first-round heat at world championships.
Justin Gatlin finished that heat in 9.83 seconds Saturday night — a faster 100-meter time than Bolt has run this year.
Early rounds aren't supposed to mean much at big meets like this one, but after Bolt more or less lumbered to his own qualifying time of 9.96 in the evening's final heat, he said it was hard to ignore the scoreboard.
"Just watching the guys, and how fast they were running, it was pretty quick," Bolt said. "I didn't worry. I was just trying to execute and save as much as possible."
A good strategy on any opening night, though on this one, something felt different. Maybe it's because Gatlin, his four-year doping ban long behind him, has been dominating the sprints in 2014 and '15, while Bolt has been on the sideline with a variety of ailments that have limited his race appearances.
But Gatlin wasn't the only one sending messages on a muggy night at the Bird's Nest — the stadium Bolt returned to seven years after sharing his speed and his smile with the world in a three-win, three-world-record performance at the 2008 Olympics.
Eight of the 24 runners who qualified for Sunday's semifinals ran under 10 seconds. At the last two world championships and the London Olympics, there were a combined four sub-10 times in Round 1. This was the first time Bolt had run under 10 in the first round of worlds, but the Jamaican simply blended into the group.
"You have to earn it," said American sprinter Mike Rodgers, who raced one lane to the right of Bolt and finished .01 behind him. "If you want to be a champ, you have to earn it."
Bolt's jump out of the block was typically mediocre, ranked second-slowest in his heat. He was bobbling between the lines in Lane 6 for most of the first 40 meters, before accelerating from the back to the lead over the next 40. Both he and Rodgers coasted home, though when Bolt looked to his right to check him as they approached the finish, he probably saw more of the 5-foot-7 American than he expected.
"It wasn't as great as I wanted it to be," Bolt said. "But I wasn't expecting to be great."
Great might come Sunday, when Bolt could become the first athlete to win nine career gold medals at world championships.
On opening night, gold medals went to Christina Schwanitz of Germany in women's shot put, Ghirmay Ghebreslassie of Eritrea in the men's marathon and Mo Farah of Britain in the 10,000. Farah tripped over another runner's foot with less than 400 meters to go but steadied himself for his second world gold at that distance. He'll go for a third straight 5,000-meter title next Saturday.
Meanwhile, Bolt left the Bird's Nest to prepare for a return in less than 24 hours, and everyone is expecting him to be better.
"He did the same thing in 2012," Gatlin said. "He kind of ran slow in the first round (10.09), picked it up in semis (9.87) and crushed it in finals (9.63). We all just have to sit there and wait and see exactly what he's going to do."
After the action in the preliminaries, Gatlin became the 100-meter favorite, at 4-5, in several sports books in Britain, the country where the Bolt-Gatlin showdown is being labeled as "Good vs. Evil" — a race between the sport's smiling face and a twice-convicted doper.
Favorite or no, Gatlin insisted he wasn't thinking about posting a time on Day 1.
"My mind was blank," the 2004 Olympic 100-meter champion said.
If so, it makes that 9.83 that much more impressive. (Officially, it was wind-aided, but only by .1 meter per second over the limit for a legal time.)
But it's foolish to count out Bolt. Except for the time he false-started in the 100 at the 2011 worlds, he has won every sprint at an Olympics or world championships since 2008.
And he really likes Beijing.
He already owned the 100-meter world record when he came to the Bird's Nest in 2008, but lowered it to 9.69. He dropped it to 9.58 a year later at the worlds in Berlin.
Asked if he was in "9.6 shape" for the final, Bolt nodded yes.
"I think I'm in that shape," he said. "I'm ready to go. It's all about execution and power. I'll be ready when it comes to tomorrow."
Despite almost tripping on the last lap, Mo Farah won the 10,000 meters and is halfway to his third long-distance double since winning two golds at the 2012 London Olympics.
Farah was tested by the front-running Kenyans throughout the race, but still accelerated for home with his famed kick to finish in 27 minutes, 1.13 seconds in the sweltering heat of the Bird's Nest.
Geoffrey Kipsang Kamworor took silver, 0.63 seconds behind, and Kenyan teammate Paul Tanui earned bronze.
Farah almost fell as he was kicking for home with 350 meters to go as the leaders lapped slower runners.
In the morning session on a sweltering but clear day, 19-year-old Ghirmay Ghebreslassie became the youngest man to win the marathon at the world championships and the first world champion from Eritrea.
Ghebreslassie finished in 2 hours, 12 minutes, 27 seconds, holding off Yemane Tsegay of Ethiopia by 40 seconds. Solomon Mutai of Uganda was third, while his teammate, defending world champion Stephen Kiprotich, was sixth.
The biggest surprise of all was the wipeout of the Kenyan team, which some favored to get a sweep in Beijing. Instead, world-record holder Dennis Kimetto and Kenyan teammate Wilson Kipsang dropped out of the race while Mark Korir finished 22nd.
Olympic 800 champion David Rudisha, one of the many great runners on the Kenyan team, led from start to finish with his majestic stride in full motion to reach the semifinals of his event.
And after the marathon setback, Rudisha was glad to see all three Kenyans advance in his event.
"This," Rudisha said, "is a boost for morale."
---