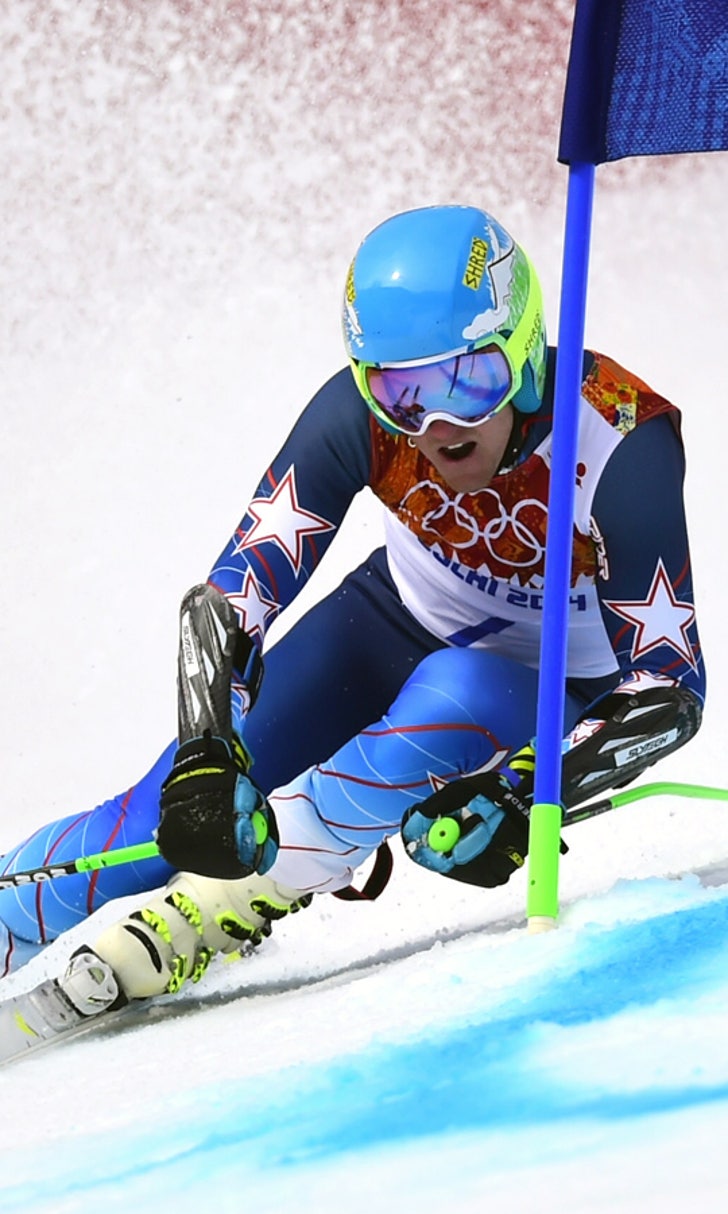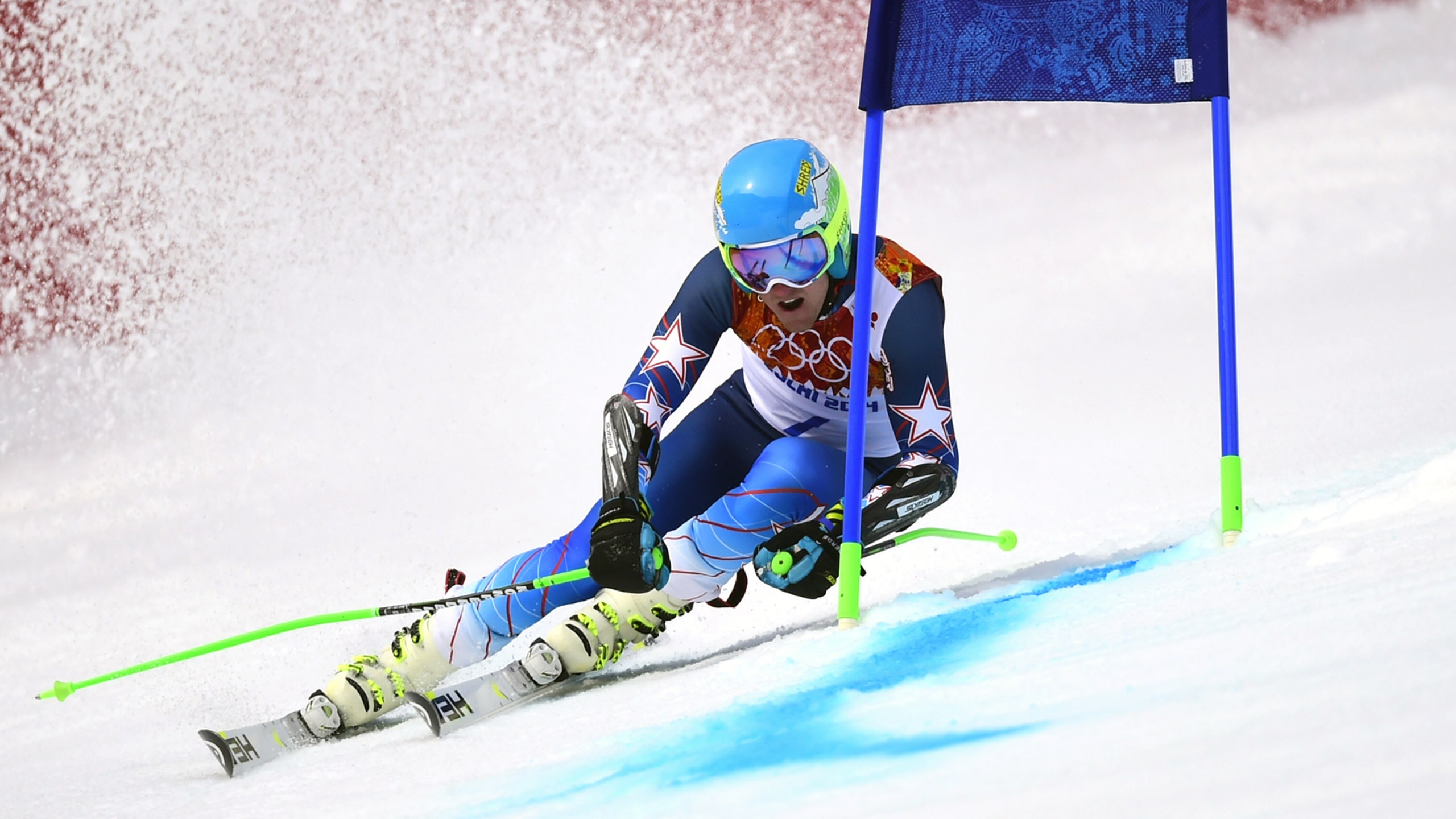 American Ted Ligety holds huge lead after first giant slalom run
BY foxsports • February 19, 2014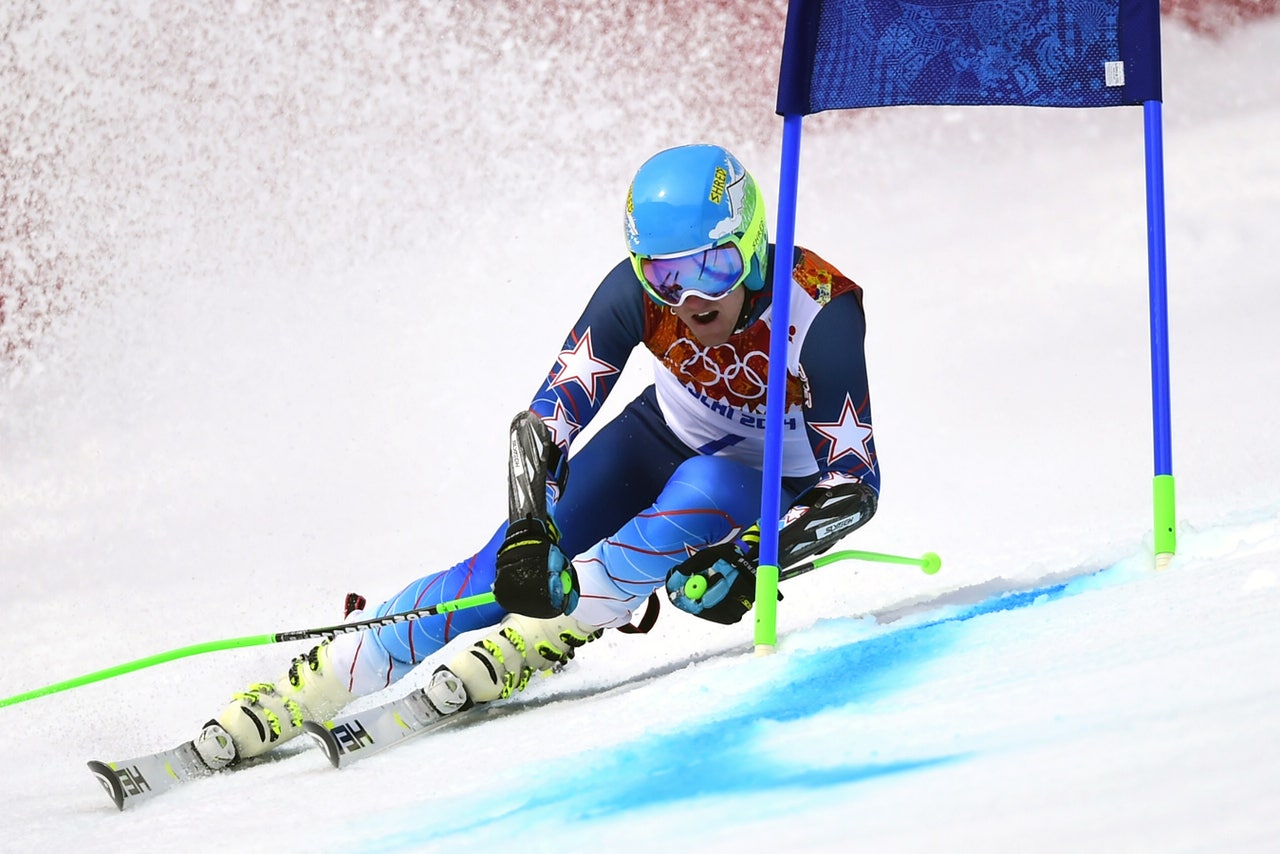 KRASNAYA POLYANA, Russia -- American favorite Ted Ligety took a huge lead in the first run of the Olympic giant slalom after the top 30 racers Wednesday.
Only a surprising run by one of the remaining 79 lower-ranked skiers would deprive Ligety of the lead.
After dominating this discipline the last two seasons, Ligety sped down the Rosa Khutor course in 1 minute, 21.08 seconds.
Ondrej Bank on the Czech Republic was second, 0.93 seconds behind, after the top 30. Davide Simoncelli of Italy was third, 1.27 behind.
Downhill gold medalist Matthias Mayer of Austria and Thomas Fanara of France were tied for fourth, 1.33 behind. French contender Alexis Pinturault stood sixth, 1.36 behind, and overall World Cup leader Marcel Hirscher of Austria was seventh, 1.39 behind Ligety.
Starting with the No. 7 bib, Ligety showed off his unparalleled technique of arcing turns, leaning down and touching the snow with his hips, gloves and thighs. Other skiers displayed sharper turns but Ligety's were far more fluid.
When he reached the finish, Ligety was clearly satisfied, pumping his fist and saluting the crowd.
Ligety has won nine of 14 World Cup giant slalom races this season and last season. He took gold in GS at the last two world championships and won the season-long World Cup title in the discipline four of the last six years.
However, Ligety didn't win any medals at the 2010 Vancouver Games.
His only Olympic medal was gold in combined at the 2006 Turin Games as a 21-year-old -- before he had ever won a World Cup race.
Felix Neureuther of Germany was eighth, 1.43 behind, despite struggling with a neck injury from a car crash last week; and defending champion Carlo Janka of Switzerland was ninth, 1.44 back.
Bode Miller had a scrappy run but should qualify for the second run in 25th.
Stefan Luitz of Germany reached the finish in second place but was immediately disqualified for straddling a gate.
---