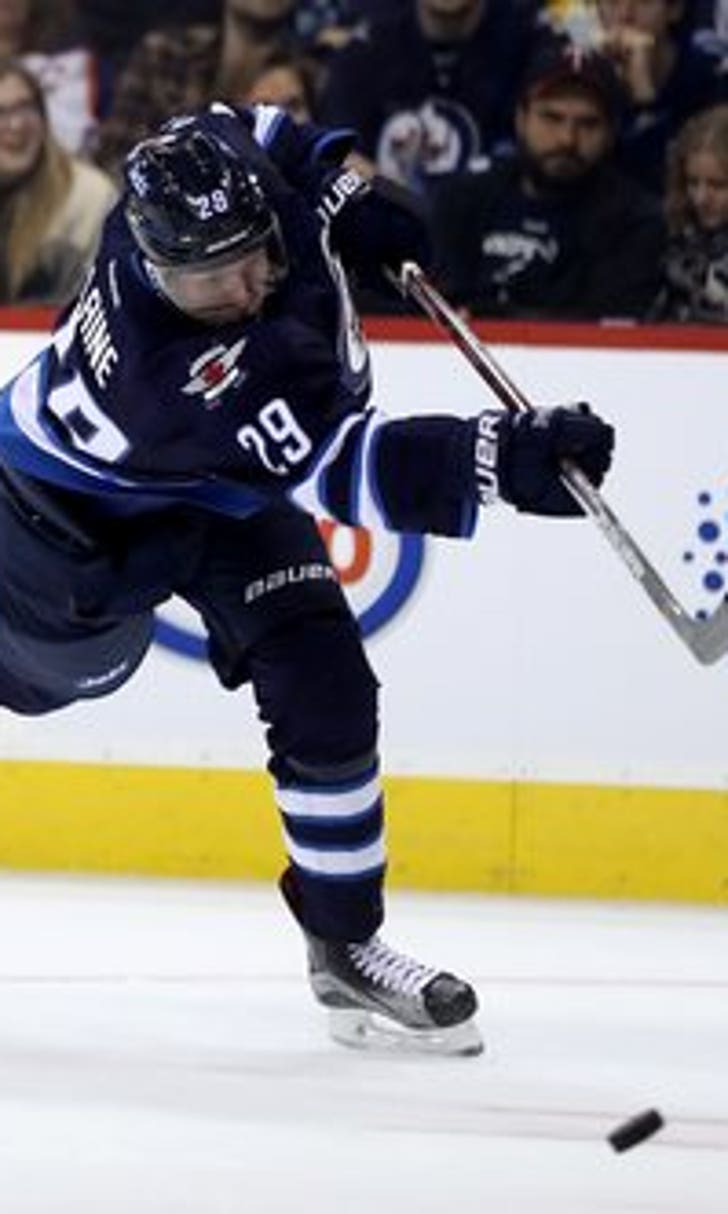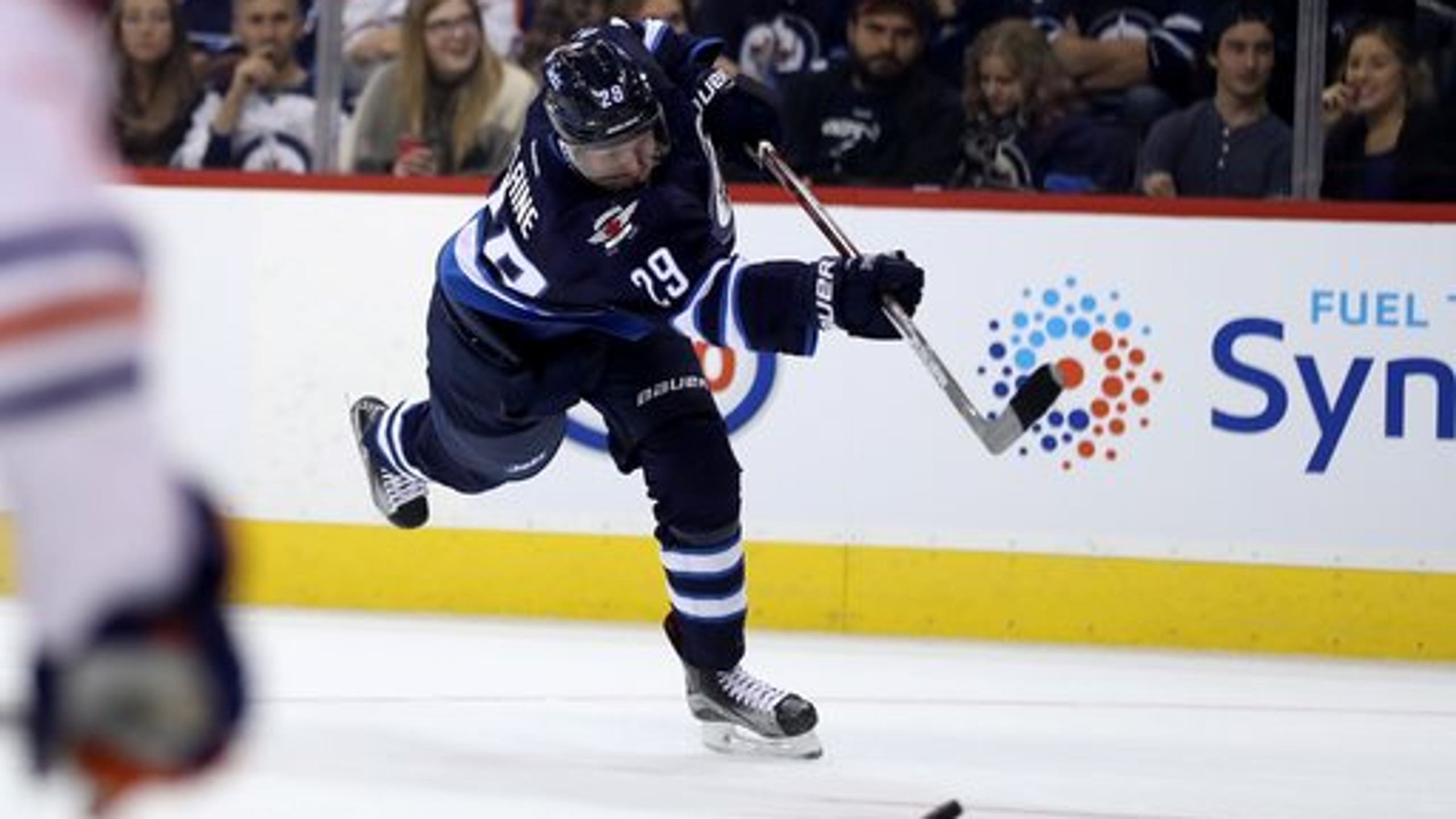 Winnipeg Jets set to soar with young Finn Patrik Laine
BY foxsports • October 4, 2016
Last season was a mixed bag for Winnipeg Jets general manager Kevin Cheveldayoff.
Yes, the Jets were able to draft Patrik Laine with the second overall pick in June, landing a potential franchise-changing player. But it was a miserable ride to get there.
''The end result of the year to draft a player like that is exciting,'' Cheveldayoff said. ''The process of getting there is certainly agonizing. We're very fortunate to have won the draft lottery, to have the opportunity to pick second. When you have an opportunity like we did, to pick a Patrik Laine in the spot we did, those are things that help accelerate the process (for) an organization.''
The 18-year-old Laine is coming off of a year in which he scored 17 goals and 33 points in 46 games for Tappara of the Finnish League. A right winger, he has drawn comparisons to Alex Ovechkin of the Washington Capitals and he held his own just fine for Finland at the World Cup of Hockey.
Unlike Ovechkin, who was essentially a one-man team in his rookie year of 2005-06, Laine joins a Jets squad with Mark Scheifele, Blake Wheeler, Dustin Byfuglien, Bryan Little and Mathieu Perreault - players who should allow Laine time to develop without having the responsibility of carrying the Jets on a nightly basis.
''There's a lot of value to that,'' Cheveldayoff said. ''The different paths the players had. A guy like Blake Wheeler, who was a high draft pick and (had) a lot of expectations. Now he's at the pinnacle of his career with what he accomplished last year from an offensive perspective and, obviously, from a leadership perspective.''
Some things to watch for this season from Winnipeg:
IN TROUBA
One of the hallmarks of Cheveldayoff's tenure as GM has been his stockpiling of young players. Now, he is faced with parting with one. Through his agent, defenseman Jacob Trouba publicly requested a trade during training camp. Trouba, 22, had six goals and 15 assists in 81 games last season, although the right-handed shooter was often put on the left side in his pairing.
GOAL DRIVEN
Ondrej Pavelec, Connor Hellebuyck and Michael Hutchinson all saw significant time in goal for the Jets last season. Pavelec compiled a 2.78 goals-against average and .904 save percentage in 33 games. Hellebuyck recorded 2.34 GAA and .918 save percentage in 26 games, while Hutchinson had a 2.84 GAA and a .907 save percentage. So is the No. 1 job up for grabs? Cheveldayoff said he is looking for someone to step up.
SPECIAL TEAMS
One of the reasons the Jets dropped 21 points in the standings last season was the poor play of their specialty units. Winnipeg had the league's worst power play and the 25th ranked penalty kill. Were the problems schematic or execution?
''If you ask (head coach) Paul (Maurice) how his summer was, I'm sure a lot of it was spent in the computer looking at different things with regards to those type of situations,'' Cheveldayoff said.
MAKING HIS MARK
One of the bright spots for the Jets in 2015-16 was the play of Mark Scheifele. The seventh overall pick in the 2011 draft played in 71 games and finished with 29 goals and 32 assists for 61 points. The Jets possess a formidable top line with Scheifele in the middle and Wheeler on right wing.
WHEELING AND DEALING
Wheeler, the 6-foot-5, 225-pound right wing for the Jets, finished last season with 26 goals and 78 points in 82 games, which helped the 30-year-old make Team USA for the World Cup of Hockey. While the U.S. bowed out meekly with three straight losses in the preliminary round, Cheveldayoff believes playing in the international tournament could benefit Wheeler.
''You're going to grow from it,'' Cheveldayoff said. ''Ultimately Team USA didn't have the success they wanted but it's an honor to be part of those groups, and it's an experience you can always bank on.''
---
---