National Hockey League
National Hockey League
Wings don't need big-money defenseman
Published
May. 26, 2011 1:00 a.m. ET

You know how it goes when there's an unexpected breakup in your life: denial and confusion to begin with, followed by the determination to find a better relationship as soon as you can.
Such was the case when Detroit defenseman Brian Rafalski surprised the Red Wings community this week by announcing his retirement. While there wasn't out-and-out panic in the streets and cities of Michigan, with future Hall of Famer Nicklas Lidstrom considering retirement as well, the calls to immediately find a replacement for Rafalski were loud and noticeable. And the fact Rafalski's $6-million salary for the 2011-12 season comes off the Wings' salary cap had fans dreaming of acquiring a Shea Weber type of budding superstar.
(As far as the Weber idea goes, Detroit fans can keep dreaming: if Predators GM David Poile allowed Weber to leave after a Norris Trophy-worthy season, he would be immediately arrested by Tennessee authorities and charged with being the dumbest person in the state, if not the country.)
To be fair, if both Rafalski and Lidstrom aren't in Detroit's lineup come fall, Wings GM Ken Holland has no choice but to heavily pursue a top-pair defenseman via trade. However, if Lidstrom returns, I just don't think it's as urgent a priority to replace Rafalski as it is to address some of the franchise's other needs.
That's not to say Rafalski won't be missed. The 37-year-old had 44 assists (third-best on the team behind Lidstrom and Henrik Zetterberg) and his average time on ice of 20:25 was fourth-best among all Wings players. But the reality is Rafalski's bad back sidelined him for nine games this season, while a nagging knee injury forced him to miss another 10. Detroit still (a) won its division and (b) finished with more points in the standings than 24 other NHL teams.
The Red Wings had no trouble with their offense this year, finishing second in the league in goals-for per game (3.13). On the other hand, their goals-against average was considerably worse (2.89 goals per game, 23rd in the NHL). They don't need a puck-moving, offense-generating type. They need a defensive defenseman, someone you wouldn't have to break the bank on and pay the same amount as Rafalski.
I mean, are you going to spend $5 million of your cap space on Joni Pitkanen? He's one of the top unrestricted free agent blueliners on the market, but here's what one veteran hockey observer recently said about him:
"There's a bit of a misunderstanding about this player," said an NHL GM, who spoke on condition of anonymity. "I don't think he's as much of a high-end offensive player as he is an all-around, puck-moving guy. I guess if he played for Washington or one of those high-powered teams, 40 or 50 points (a season) wouldn't be out of the question. But if you're expecting him to carry the load on your power play or be your big point guy, I don't think that's him."
What, are you going to acquire Mike Green from the Caps? If you want a player whose confidence and effectiveness (especially in his own zone) has never been lower, knock yourself out.
Assuming Lidstrom returns, Detroit's top four would be Lidstrom, Niklas Kronwall, Brad Stuart and Jonathan Ericsson (who averaged slightly more shifts per game than Rafalski this year). There are GMs who would hold their owner hostage for that type of defense corps.
A $6-million salary for Lidstrom would give Holland roughly $12-16 million in cap space (depending on what the knew level will be) to address his other needs. And frankly, I think those needs are more important than making an already-above-average blueline even better.
Look at Detroit's goalie situation. Would you not want to spend a little extra on a capable, veteran backup such as Johan Hedberg, who could work in a semi-platoon with incumbent starter Jimmy Howard and take some pressure and workload away from the 27-year-old? I would.
And would you not want to use some of that cap room to shore up the quality of your bottom two forward lines? I would. Mike Modano and Kris Draper are at the end of their admirable NHL careers and it would behoove the Wings to pursue a younger type of bottom-six forward, the way Vancouver did last off-season with Manny Malhotra and Raffi Torres.
The Wings don't need to panic and throw UFA money at a defenseman — or valuable prospects at another team in a trade — to make people forget about Rafalski. Continuing their winning tradition by plugging more gaping holes will accomplish that task just fine.
Adam Proteau, co-author of the book The Top 60 Since 1967, is writer and columnist for The Hockey News and a regular contributor to THN.com. Power Rankings appear Mondays, his blog appears Thursdays and his Ask Adam feature appears Fridays.
For more great profiles, news and views from the world of hockey, subscribe to The Hockey News magazine.
 
---
---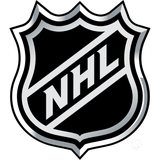 Get more from National Hockey League
Follow your favorites to get information about games, news and more
---