National Hockey League
National Hockey League
Wild completes home-and-home sweep of Avs
Published
Nov. 29, 2009 6:48 a.m. ET

The Minnesota Wild got the best of the Colorado Avalanche - again.

Mikko Koivu and Andrew Ebbett scored in the shootout, and Josh Harding stopped both of Colorado's shooters to help the Wild beat the Avalanche, 3-2, on Saturday night for a home-and-home sweep.

Eric Belanger and Guillamume Latendresse scored in regulation, and Harding made 20 saves for Minnesota, which beat Colorado, 5-3, on Friday night in St. Paul and is 11-1-2 in its last 13 against the Avalanche.

"I don't have any explanation except that we have played well against them," Belanger said.

Craig Anderson made 34 saves, and Matt Duchene and Matt Hendricks scored for Colorado. The Avalanche have lost five of their last six games.

Colorado, already playing without forwards Milan Hejduk (knee) and T.J. Galiardi (back), lost forward David Jones during the game. Jones suffered a torn anterior cruciate ligament in his left knee when Minnesota forward Chuck Kobasew fell on his leg late in the third period. The Avalanche said he will miss 4-6 months.

It was a tough blow for a team struggling after a hot start. In all five of their recent losses the Avalanche have held a lead only to lose.

"They hurt a little more, especially when you lose a 2-0 lead and knowing we're having a tough time finishing the hockey games," Hendricks said.

Trailing 2-0, the Wild chipped away. Belanger scored 57 seconds into the second period, and Latendresse scored with 8:46 left in regulation.

"We found our energy and played well in the second and third periods," Belanger said.

The Avalanche carried the play in the first 20 minutes. Hendricks, fresh off injured reserve, scored on a give-and-go with Chris Durno with 11:38 left in the first period to make it 1-0.

Colorado nearly took a 2-0 lead 2:38 later, but Duchene's goal was waived off because he knocked in the puck with a high stick.

Duchene got his goal later in the period. Wojtek Wolski sent a pass across the Minnesota zone to Paul Stastny, who fed Duchene at the left circle. Josh Harding was inadvertently tripped by Kim Johnsson's skate, his own defenseman, and couldn't get into position to stop Duchene's goal with 2:20 left.

"To jump out to a 2-0 start was pretty key," Anderson said. "For us it's just a matter of us a matter of sustaining the pressure. We have to keep the momentum, hammer down and find a way to bury teams."

The Avalanche couldn't and the Wild took over.

Minnesota outshot the Avalanche 13-3 in the second and came close to tying it on several chances, but Anderson came up big each time. The Avalanche had to kill off three penalties in the frame, including consecutive penalties by Adam Foote, who drew a minor for delay of game 8 seconds after he left the box for interference.

Stastny had Colorado's best chance of the period when he had a short-handed breakaway, but Harding made a sprawling save to keep Minnesota within a goal.

The Wild thought they tied it with 14:06 left in regulation when the puck went off of Ebbett's body and into the net, but the goal was disallowed after a review.

Latendresse tied it later with his third goal of the season.

We spent a majority of the time in their zone, created a lot of chances and drew some penalties," Minnesota coach Todd Richards said. "You spend time in the offensive zone and you get opportunities and draw penalties.

Colorado's inconsistent play has frustrated coach Joe Sacco.

"We can do it for 60 minutes, we've done it this year for 60 minutes in many games. We still have a strong record, it's a matter of the message getting through," he said. "You're going to have times when teams put pressure on you, but that's when you tighten it up and buckle down."

NOTES: The Avalanche activated Foote and Hendricks before the game. Colorado placed D Kyle Cumiskey (foot) on IR and put D Tom Preissing on waivers. ... Duchene's goal was his fourth of the season and first at home. ... The Wild have a point in four straight games, a season high.
---
---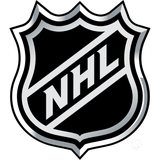 Get more from National Hockey League
Follow your favorites to get information about games, news and more
---