National Hockey League
National Hockey League
Why Wings would be good fit for Kaberle
Published
May. 18, 2011 1:00 a.m. ET

Game 2 of the East final was likely Tomas Kaberle's best game as a Bruin, which is very good timing considering Game 1 was his worst.
As you've no doubt heard by now, Kaberle's stint in Boston has not gone according to plan, save for the bottom-line fact the B's sit just three wins away from playing for the Cup. After his miserable Game 1 showing against Tampa, which included a brutal giveaway at the side of the net, the hue and cry from the locals was inescapable. Kaberle's two-assist performance on Tuesday night, when Boston evened the series, should buy him a little reprieve, as will the fact, at this very moment, Tyler Seguin could probably run against New England Patriots golden boy Tom Brady for mayor of the city and have a good crack.
Even with a better performance in Game 2, Kaberle saw just 15:25 of ice time, less than every Boston defender except Adam McQuaid. At the other end of the spectrum was a tough European defender who provided an offensive spark and played a game-high 31:25. You know Dennis Seidenberg, right? Seidenberg, who sits tied for fourth among D-scoring in the playoffs with eight points in 13 games, is doing a great job from the No. 2 spot on the blueline Kaberle figured to fill. In fact, you wonder if Boston wouldn't now be in the conference final for a second straight year had Seidenberg not missed all of last year's playoffs with a lacerated wrist.
All this is meandering to the musing that it's difficult to see how Kaberle, who'll be a 33-year-old free agent July 1, will be wearing a spoked 'B' next year; so how about a winged wheel?
To be clear, this is nothing more than my own wheels spinning well in advance of the annual off-season musical chairs session. But for a number of reasons, I can't shake the feeling Kaberle would be a nice fit in Detroit. First off, when Eric Clapton (among others) sang "Nobody knows you/when you're down and out," he obviously forgot about the Red Wings. Todd Bertuzzi, Danny Cleary, Patrick Eaves and Brad Stuart are just the most recent examples of guys who the Wings claimed, cleaned up and got back to making the most of their abilities.
And really, Kaberle has only had a tough few months, so it's not like we're talking about some kind of reclamation project here. Who knows, by the end of the playoffs he could already be back to 22 minutes of smooth play a night. But the fact he's been a consistent contributor for more than a decade in the league means he's still going to command a salary in the $4-million range, which Boston would have to think long and hard about shelling out. Especially the way Seidenberg — signed through 2013-14 — is playing behind big man Zdeno Chara, who's also locked up long-term.
The Wings, meanwhile, pride themselves on the puck-possession game at which Kaberle typically excels. Detroit also doesn't have a defenseman of significance signed beyond next season, so there's an inevitable reshuffling around the corner. Squeezing Kaberle under the cap for next season will be tough if Nicklas Lidstrom comes back, but that's a nice problem to have.
Kaberle may yet become the defenseman he's always been with the Bruins as they continue to chase down a championship. But if that doesn't happen, I bet he could put the pieces back together in a place where the template for career recovery is well entrenched.
Ryan Dixon is a writer and copy editor for The Hockey News magazine, the co-author of the book Hockey's Young Guns and a regular contributor to THN.com. His blog appears Wednesdays.
For more great profiles, news and views from the world of hockey, subscribe to The Hockey News magazine.
---
---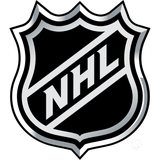 Get more from National Hockey League
Follow your favorites to get information about games, news and more
---