Golden State Warriors
Golden State Warriors
Wednesday's Sports in Brief
Published
Jul. 13, 2018 2:38 a.m. ET
TENNIS
LONDON (AP) It's almost as if Serena Williams never left.
Even after more than a year away from the tour, even after a health scare while having a baby a little more than 10 months ago, Williams is still capable of dominance. Especially at Wimbledon, where she's one victory from an eighth championship.
A relatively routine 6-2, 6-4 semifinal victory over 13th-seeded Julia Goerges of Germany put Williams into her 10th final at the All England Club and moved her closer to a 24th Grand Slam title, which would equal Margaret Court's record.
After hitting five aces with a serve that reached 119 mph, delivering 16 winners to only seven unforced errors, and covering the court so well with speed and effort against Goerges, Williams will face another German, 11th-seeded Angelique Kerber, on Saturday.
BASEBALL
MIAMI (AP) - The Miami Marlins have suspended their business relationship with Papa John's after the company's chairman of the board apologized for using a racial slur and resigned.
In a statement Thursday, the Marlins said ''derogatory and insensitive comments'' by John Schnatter weren't reflective of the values of the baseball franchise.
Papa John's announced late Wednesday that Schnatter had resigned. Forbes said Schnatter used the N-word during a media training exercise in May.
A Marlins promotion with Papa John's had offered discounted pizza.
PRO FOOTBALL
ATLANTA (AP) - Police reports show officers responded to several nonviolent disputes at the home where Buffalo Bills star LeSean McCoy was attempting to evict his former girlfriend before an unidentified man bloodied the 34-year-old woman in a home invasion.
Police responded early Tuesday to a report of a violent attack at a home in Milton, Georgia, just outside Atlanta. A lawyer for Delicia Cordon says Cordon was hurt when a man tried to take bracelets from her wrist and hit her in the face with a gun.
McCoy had twice initiated eviction proceedings against Cordon, last month and in July 2017.
Reports released Thursday said officers responded to domestic disputes at the home on July 3, 2017, and April 11 this year. No violence was reported either time.
Police also responded last month when Cordon called from Virginia to stop people from removing items from the house.
PRO BASKETBALL
OAKLAND, Calif. (AP) - Free agent forward Jonas Jerebko has signed with the two-time defending champion Golden State Warriors.
The Warriors announced the deal and planned to formally introduce Jerebko on Monday.
A native of Sweden, Jerebko has played nine NBA seasons with Utah, Boston and Detroit. In 32 postseason games - four starts - for the Jazz and Celtics, he has averaged 4.0 points and 3.1 rebounds.
Golden State had already added center DeMarcus Cousins in free agency and re-signed two-time reigning finals MVP Kevin Durant and forward/center Kevon Looney after winning a second straight title and third in four years. Centers JaVale McGee (Lakers) and Zaza Pachulia (Pistons) have departed.
GOLF
GULLANE, Scotland (AP) - Phil Mickelson says he wishes he could take back the moment when he swatted a moving golf ball at the U.S. Open. He says all he can do now is try to act a little better.
Mickelson spoke after opening with an even-par 70 in the Scottish Open.
He has apologized previously for his actions on the Saturday in the U.S. Open, where he ran after a putt and hit it back toward the hole as it was rolling off the 13th green at Shinnecock Hills. Mickelson was penalized two shots and later said he did it on purpose.
Mickelson says he has done plenty of ''dumb stuff'' in his career. He says whatever backlash he suffers from other players and fans is his own fault.
HOCKEY
CHICAGO (AP) - The Chicago Blackhawks traded Marian Hossa and Vinnie Hinostroza to the Arizona Coyotes, parting with a promising young forward in order to clear out a troublesome contract.
The Blackhawks also sent defenseman Jordan Oesterle and a third-round pick in the 2019 draft to the Coyotes for forwards Marcus Kruger, MacKenzie Entwistle and Jordan Maletta, defenseman Andrew Campbell and a fifth-round pick in next year's draft. Kruger was drafted by Chicago and spent his first seven seasons with the Blackhawks before he was traded to Vegas last July.
The 39-year-old Hossa did not play last season because of severe side effects from medication to treat a progressive skin disorder. He isn't expected to play again, but he is signed through the 2020-21 season at a $5.275 million cap hit.
---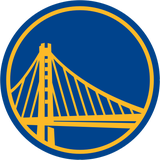 Get more from Golden State Warriors
Follow your favorites to get information about games, news and more
---