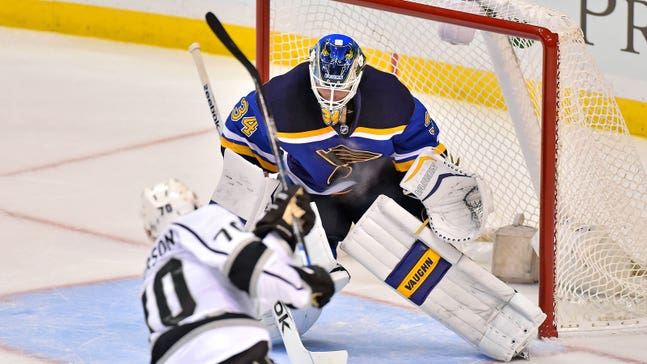 WATCH: Anze Kopitar robbed of goal, wowed by St. Louis's Jake Allen
Published
Nov. 4, 2015 2:01 p.m. EST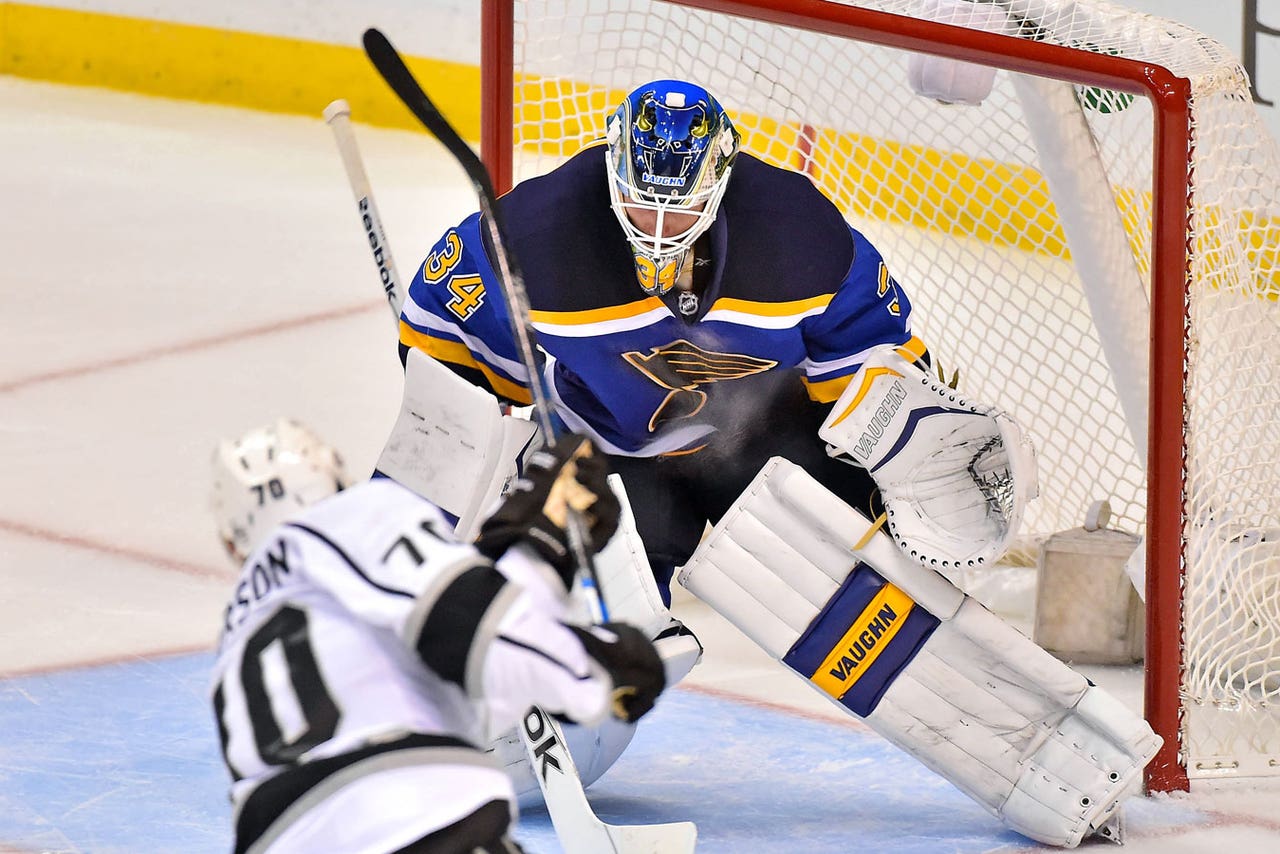 Sometimes, all a player who is denied a prime scoring chance can say is, "Wow!" St. Louis goaltender Jake Allen left Anze Kopitar impressed when Allen robbed the Kings forward at 3:43 in the first period of Tuesday night's game.
Allen bailed out his defense big time by making a flurry of saves, followed by a cross-crease flash of leather as he slid to snatch up a sure goal off Kopitar's stick on the other side of the net. 
The display of lateral movement left Kopitar -- and most people in the arena - pretty impressed.
But Allen's good fortune did not last long. The Blues' offense fell flat on the night as St. Louis was shut out, 3-0, by the Kings.
(h/t NHL)
---
---