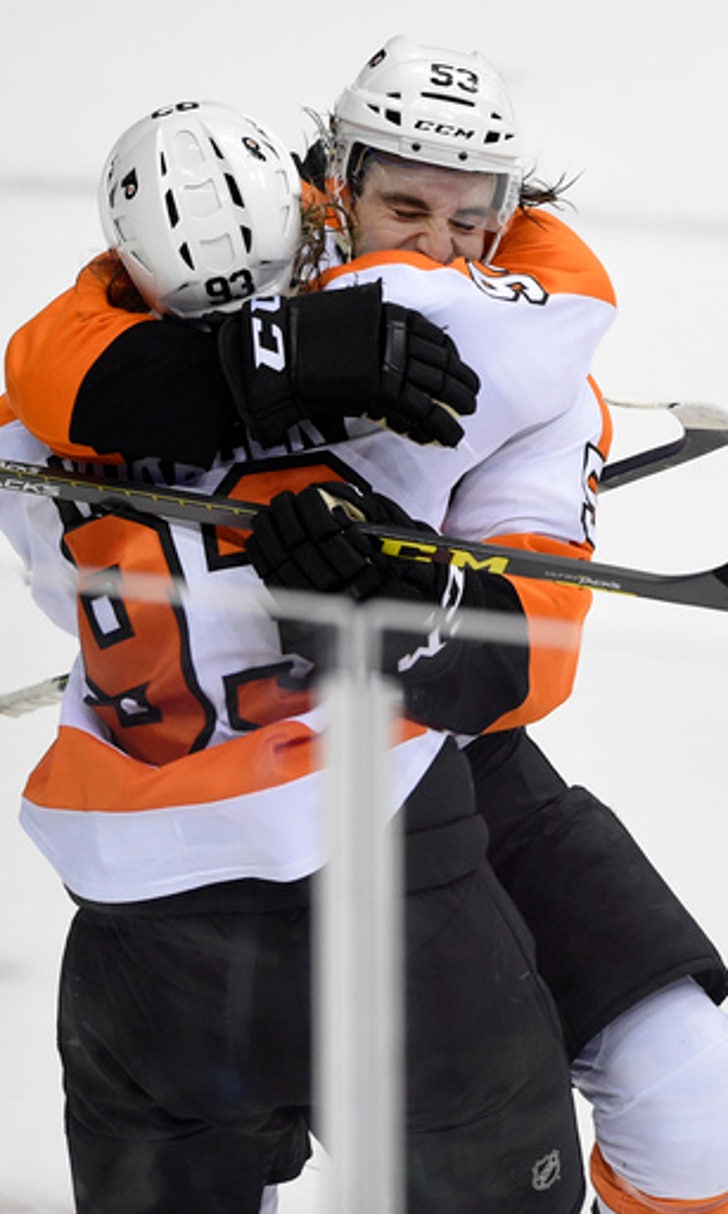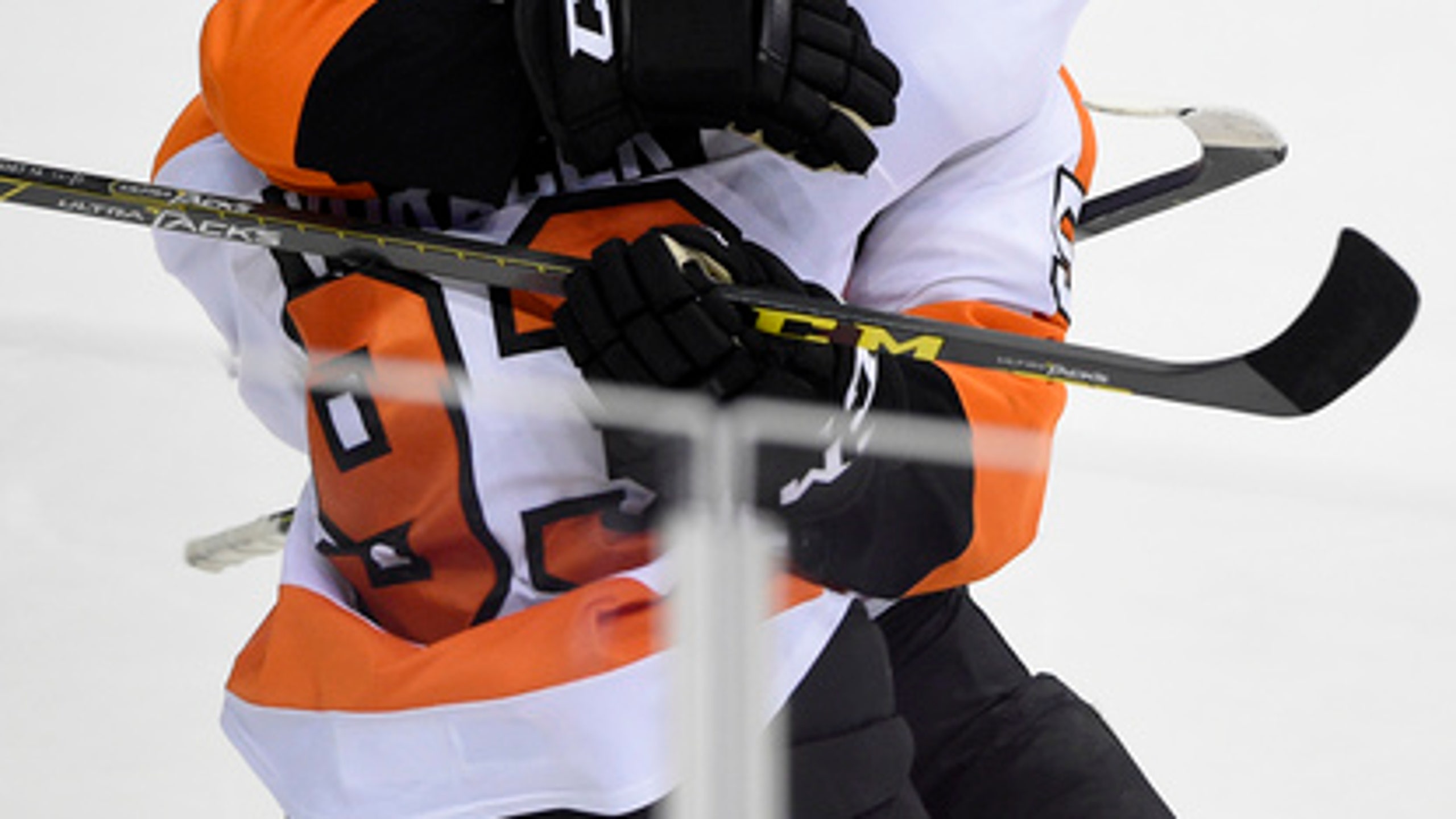 Voracek scores as Flyers beat Capitals 4-3 in overtime
BY foxsports • January 28, 2016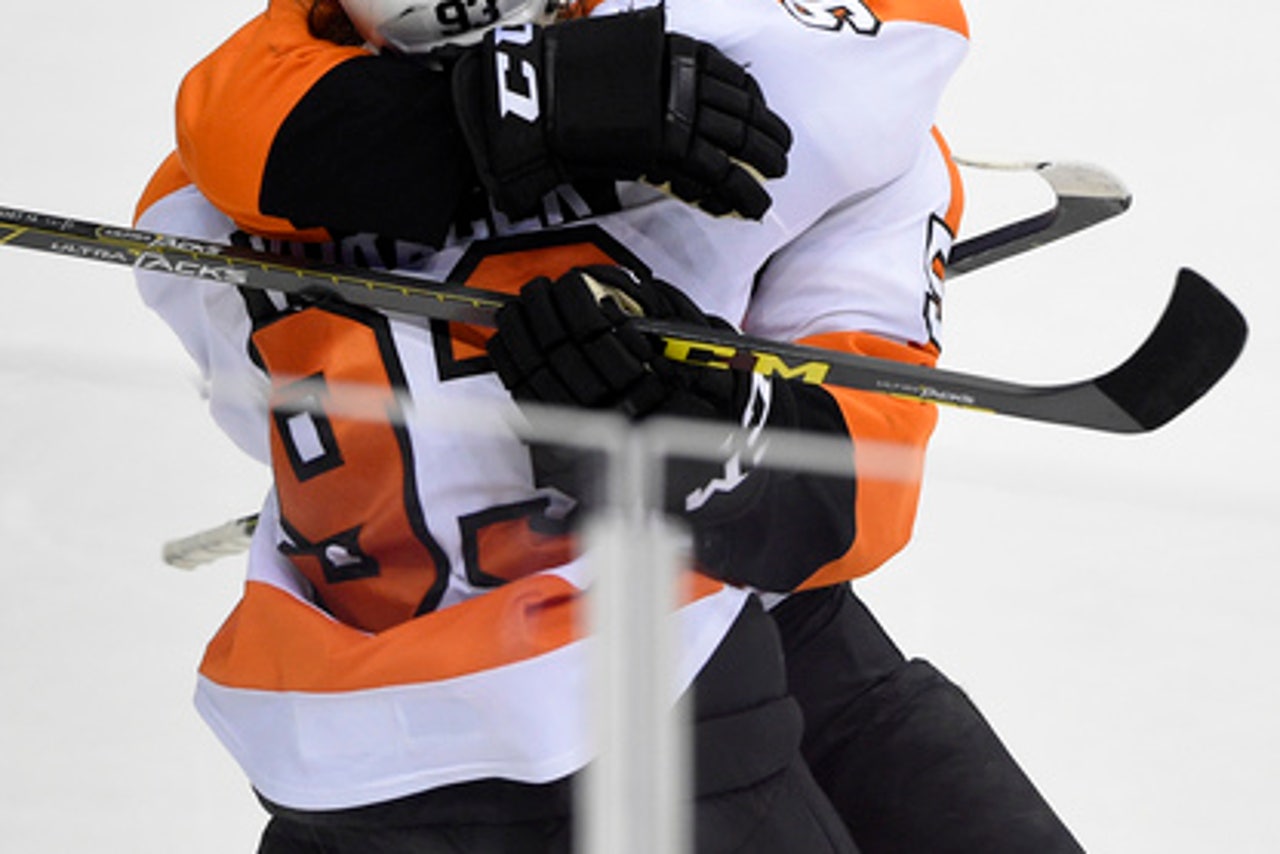 WASHINGTON (AP) All too used to finding a way to lose lately, the Philadelphia Flyers unearthed a way to win against the best team in the NHL.
The Flyers coughed up a two-goal lead, survived a second-period onslaught and beat the league-leading Washington Capitals 4-3 in overtime with a goal by Jakub Voracek that sends them into the All-Star break feeling better about themselves.
''It's going to happen, the momentum's going to swing in the game, especially against the best team in the NHL,'' Voracek said after his first two-goal game of the season. ''We stuck with it. We scored a big third goal and won in overtime.''
Philadelphia had lost three in a row, including two when allowing a goal in the final two minutes of regulation. A hooking penalty on Matt Read with 2:02 left put the pressure on, but the penalty kill got the job done against the Caps' No. 1-ranked power play.
The Flyers probably shouldn't have been tied late after taking a first-period lead on goals by Brayden Schenn and Ryan White. But the Caps at one point took 11 consecutive shots and tied it on goals by Andre Burakovsky and All-Star Nicklas Backstrom.
It was an impressive response by the Caps, who hadn't played in eight days because of the blizzard that hit the area.
''You have to realize that there was going to be rust on our blades and on our hands and the way we think,'' coach Barry Trotz said. ''My glass is half full, rather than half empty after a not-so-great start.''
Burakovsky's first two-goal game in almost a year and 28 saves from All-Star Braden Holtby allowed Washington to get a point to reach 74. That's four more than the Chicago Blackhawks for tops in the NHL despite playing six fewer games.
The Flyers still have plenty of chasing to do as they're five points back of the archrival Pittsburgh Penguins for the final Eastern Conference wild-card spot. But showing they can hang with the Caps was a confidence-booster.
''We know we can play anybody in this league,'' said Michal Neuvirth, who stopped 27 of the 30 shots he faced against the team that drafted and developed him. ''Our goal is to make the playoffs, and the Flyers (organization) expects us to be in the playoffs and if we're going to play the way we played tonight, I'm sure we're going to do it.''
The Capitals have a bigger goal in mind and are among the top Stanley Cup contenders. With that in mind, they announced after the game that captain Alex Ovechkin would miss this weekend's All-Star festivities because of a lingering lower-body injury.
Ovechkin thought rest would heal the problem but took responsibility that cleaning up his house after the snowstorm was his ''bad decision.'' Trotz said the organization took the decision to pull out of the All-Star Game out of Ovechkin's hands.
''We have to think about long term for our fans, our team, everything,'' Trotz said. ''We obviously don't want this to linger on.''
Trotz doesn't expect this loss to linger, given the Caps' success over the first half of the season. The Flyers knew they couldn't afford a fourth straight loss going into the break, which made this victory all the more meaningful.
''It's very important in terms of the two points,'' Philadelphia coach Dave Hakstol said. ''It's always important to go into a break like this on a positive note.''
NOTES: Caps F Marcus Johansson sustained an upper-body injury in the first period and did not return. ... Caps D John Carlson returned after missing 12 games with a lower-body injury. ... Caps D Karl Alzner broke the franchise record by playing his 423rd consecutive game. All-time NHL iron man Doug Jarvis and ex-Washington iron man Bobby Carpenter congratulated Alzner with video messages. ... Flyers C Sean Couturier missed his third straight game with a lower-body injury.
---
---