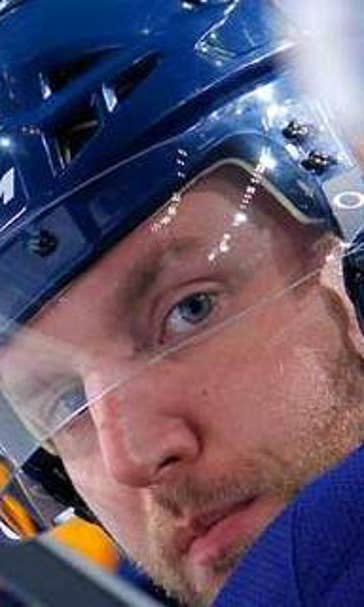 Vanek surprised by deal to Isles
BY foxsports • October 28, 2013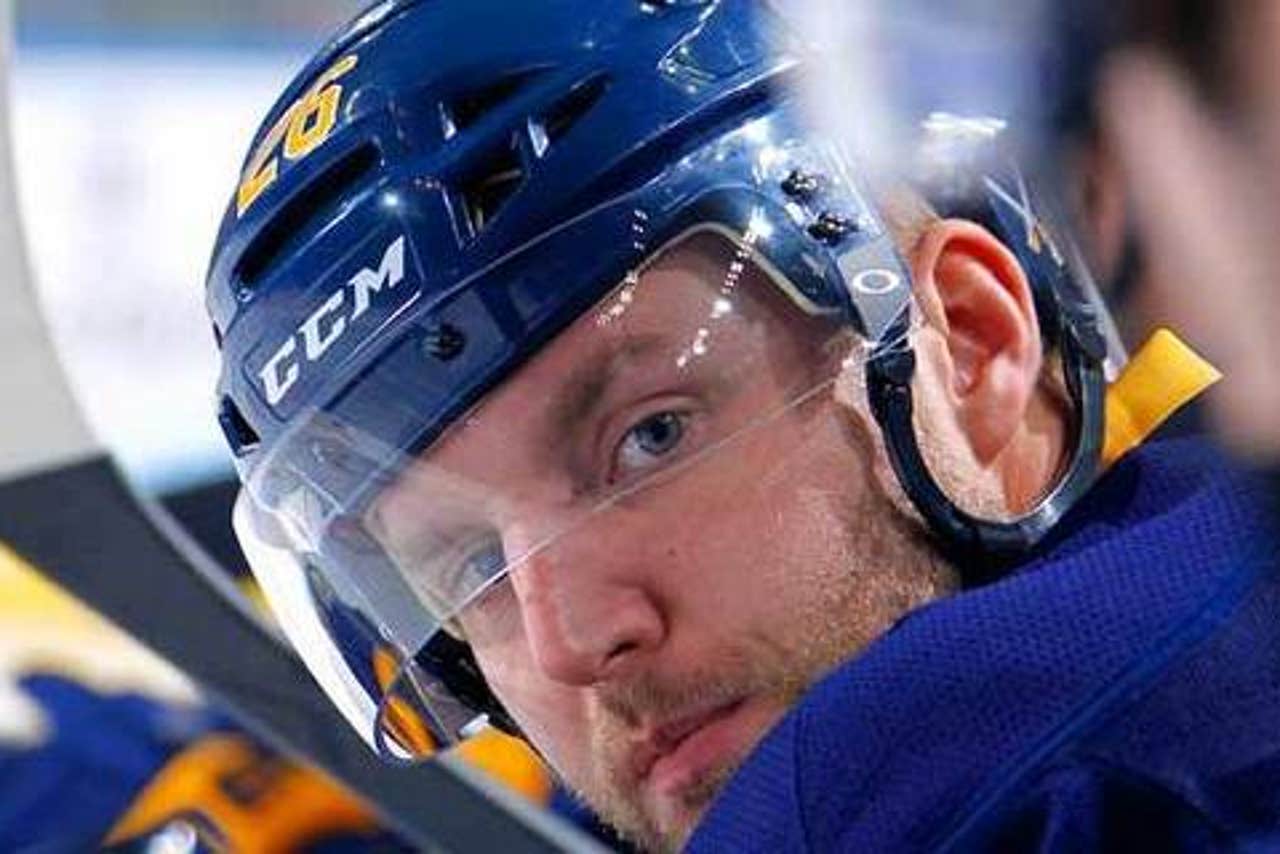 Thomas Vanek knew a trade from the Buffalo Sabres was likely. He just didn't expect to be shipped off to the New York Islanders this early in the season.
From one rebuild to another for the prolific goal scorer.
Vanek joined the Islanders on Monday morning just hours after the deal that sent him to Long Island for forward Matt Moulson and a pair of draft picks.
Vanek and Moulson, who are both 29, can become unrestricted free agents after this season.
Vanek, who has four goals and five assists this season, has scored 40 goals twice and was an All-Star in 2009. Moulson had six goals and three assists in 11 games with New York this season. He has 124 goals and 109 assists in 333 games in seven seasons with the Los Angeles Kings and the Islanders.
New York general manager Garth Snow declined to say how long the teams talked before the trade.
''You have to give up something to get something, and Matt was an excellent player for us the last four years,'' Snow said. ''You have to sacrifice in certain areas to make additions in others. I think that's pretty self-explanatory, and I wish Matt nothing but the best moving forward.''
The Sabres own the worst record in the NHL and are clearly looking to the future as they continue to sell off veteran parts for building blocks. Vanek was unlikely to return to Buffalo, and was a prime candidate to be sent packing.
''I knew it was going to happen sooner or later with the situation in Buffalo,'' Vanek said. ''But when it does happen, initially it's a shock. I'm excited to come here. Great young team, up-tempo style. I'm looking forward to it.''
Vanek said he didn't sleep Sunday night after being told about the trade. He practiced with the Islanders on Monday morning, taking Moulson's spot on the top line alongside captain John Tavares and fellow forward Kyle Okposo.
The Islanders took a risk with the trade, hoping that in the time Vanek spends with his new team he can convinced to make a long-term commitment to stay. No negotiations have started yet, and no conditions regarding Vanek sticking with the Islanders were included in the trade.
''I haven't gotten that far,'' Vanek said. ''I didn't sleep at all last night, so I want to catch some sleep first, get to know these guys, and figure it out later.''
Vanek saw the writing on the wall with the Sabres, who dealt Jason Pominville last season, changed coaches, and also could trade away veteran goalie Ryan Miller this season. Buffalo had four teenagers in its lineup for its last game and appear a long way off from competing for a championship.
The Islanders returned to the playoffs last season after five years on the outside. New York was knocked out in the first round by Pittsburgh, but showed signs of being on the upswing.
With an eye toward Brooklyn, where the Islanders will move in two years, the club is trying to make strides toward greater improvement leading up to that relocation.
If Vanek can mesh with the young Tavares as well as Moulson did in recent years, and then sign a new deal, the Islanders would have a potent punch up front.
''I want to win,'' he said. ''You train all summer long, practice every day, and you want to have a chance. Right now you know that we struggled (in Buffalo). It's hard to win when you do struggle, especially as one of the leaders, but at the same time reality is setting in and I'm happy to be an Islander.''
Moulson played a key role in the on-ice development of Tavares, who was chosen No. 1 by the Islanders in the 2009 draft. They also were close friends off the ice.
''He's been there for all the success I've had,'' the 23-year-old Tavares said. ''The little things he does that have helped my game, we were door-to-door neighbors my second year. How long we've known each other. The impact that he made, he and his family, how much they helped me off the ice. Words can't really describe how much he was there for me.
''It's part of the game, part of the business, you understand that. I'm sad to see him go, but it's what the team thought was best. We have to go forward now, starting tomorrow.''
The Islanders will welcome the New York Rangers on Tuesday night, which will mark Vanek's debut with the team.
Islanders coach Jack Capuano didn't have much advance notice of the deal, but once it was made he quickly decided that Vanek would join the top line.
''Anytime you trade a top player for a top player, that's where he's got to go,'' Capuano said. ''He's very skilled, and he's good with the puck. He shoots the puck really well. He's got good size so, he'll start with Johnny and Kyle and we'll see where that plays out.''
If it works well, the Islanders hope that comfort zone and a familiarity with New York forward Michael Grabner — a fellow Austrian — will make the difference once contract talks begin in earnest.
''We haven't even had those conversations,'' Snow said. ''Our focus has been to acquire Thomas and get him on a flight here, and get him situated and comfortable and get him ready for today's practice and tomorrow's game.
''He's a high-end talent. An All-Star caliber player, big body. He can skate and obviously score goals at an elite level, he's a high-caliber person off the ice, so for us, we're getting a great addition to our team.''
---
---