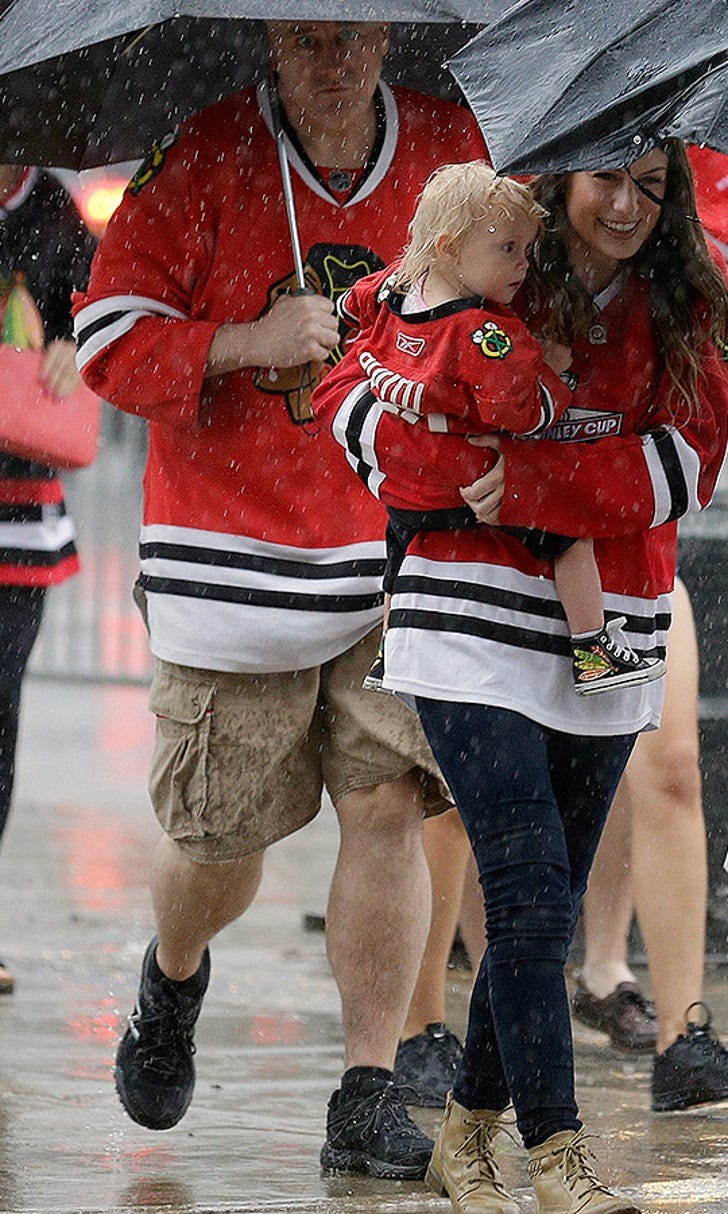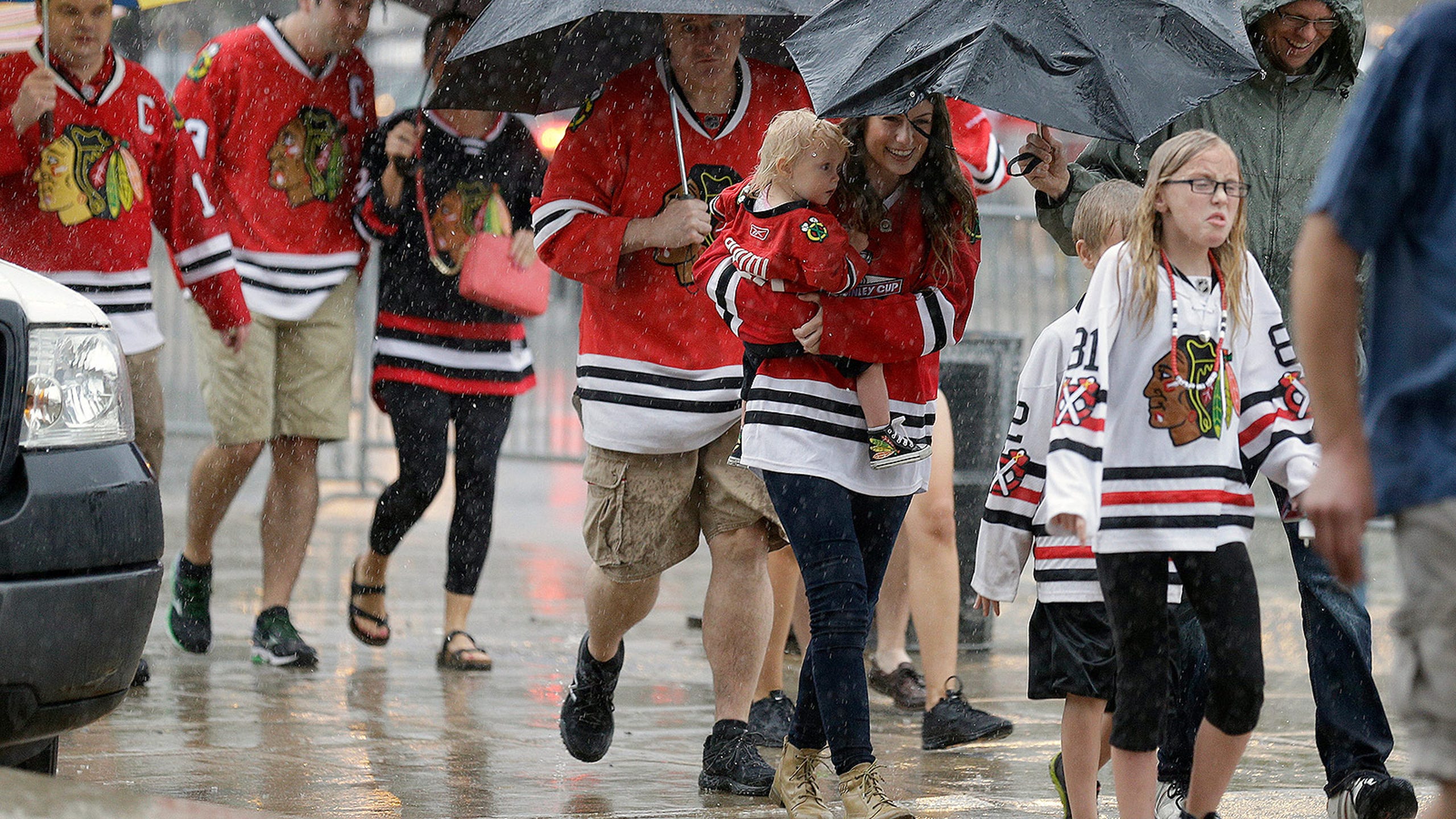 Tornado warning, roof leak can't keep Chicago fans away
BY foxsports • June 15, 2015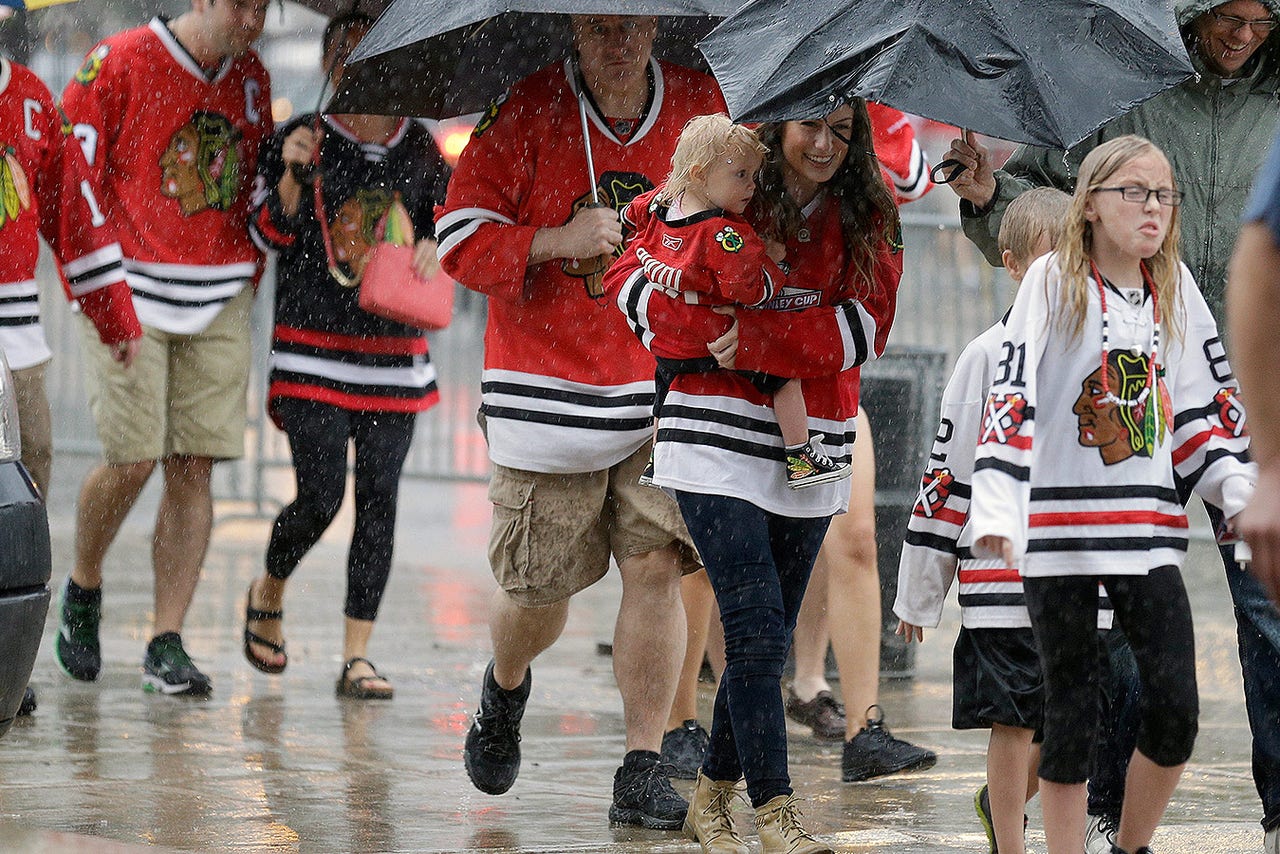 The city of Chicago hadn't seen the Stanley Cup skated around the ice since 1938 entering Monday's Game 6, and the talk was the crowd was ready to blow the roof off the United Center should the game go the right way.
But the United Center nearly beat the crowd to the punch.
With the Chicago area under a tornado warning, the rain was heavy throughout the day.
The rains washed out the Cubs-Indians game scheduled for Wrigley Field.
And the clouds created quite a scare.
Nine miles away RT @PaulKonrad: Funnel Cloud being reported over Midway. Tornado NOT on ground. Dangerous situation.

— Bruce Arthur (@bruce_arthur) June 15, 2015
And the tornado fears made their way to the United Center.
Add it all up, and it was apparently too much for the 21-year-old arena to handle, as a leak opened up in the roof, and made some seats for the Blackhawks-Lightning game unable to be sat in, covered in plastic instead.
But it made no matter for Blackhawks fans … an arena-record 22,424 fans braved the weather … they wanted to see the Cup! (The previous record was set days earlier in Game 4.)
Pretty sure someone would pay $1,000 to sit in a seat covered in plastic and get rained on. #Blackhawks

— Chris Kuc (@ChrisKuc) June 15, 2015
And they were rewarded, as the Blackhawks beat the Lightning 2-0 to clinch their third Cup in six seasons -- and get that elusive home clincher to quench a 77-year thirst.
And the rains didn't stop fans who couldn't make it to the game from celebrating, weather be damned!
More from Puck Drunk Love:
● NHL 16 releases new gameplay trailer at E3
● Nicklas Backstrom could miss the start of next season after hip surgery
● Avalanche listening to offers for Ryan O'Reilly, looking for help on D
---
---