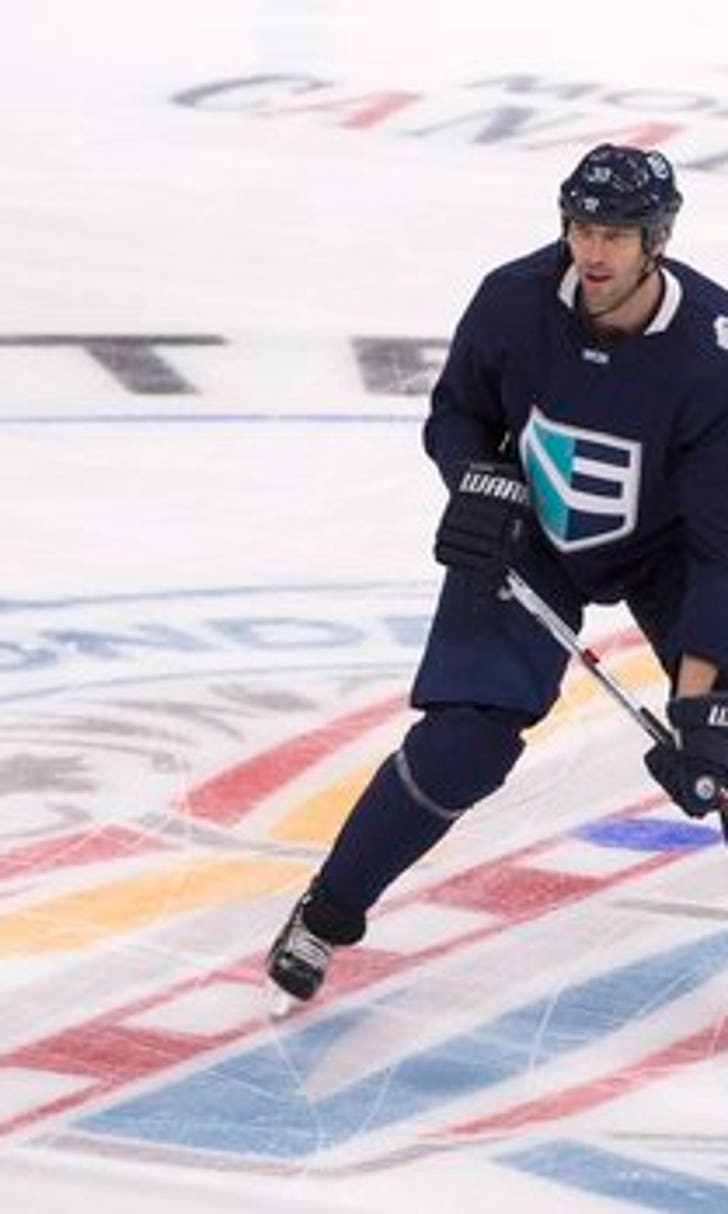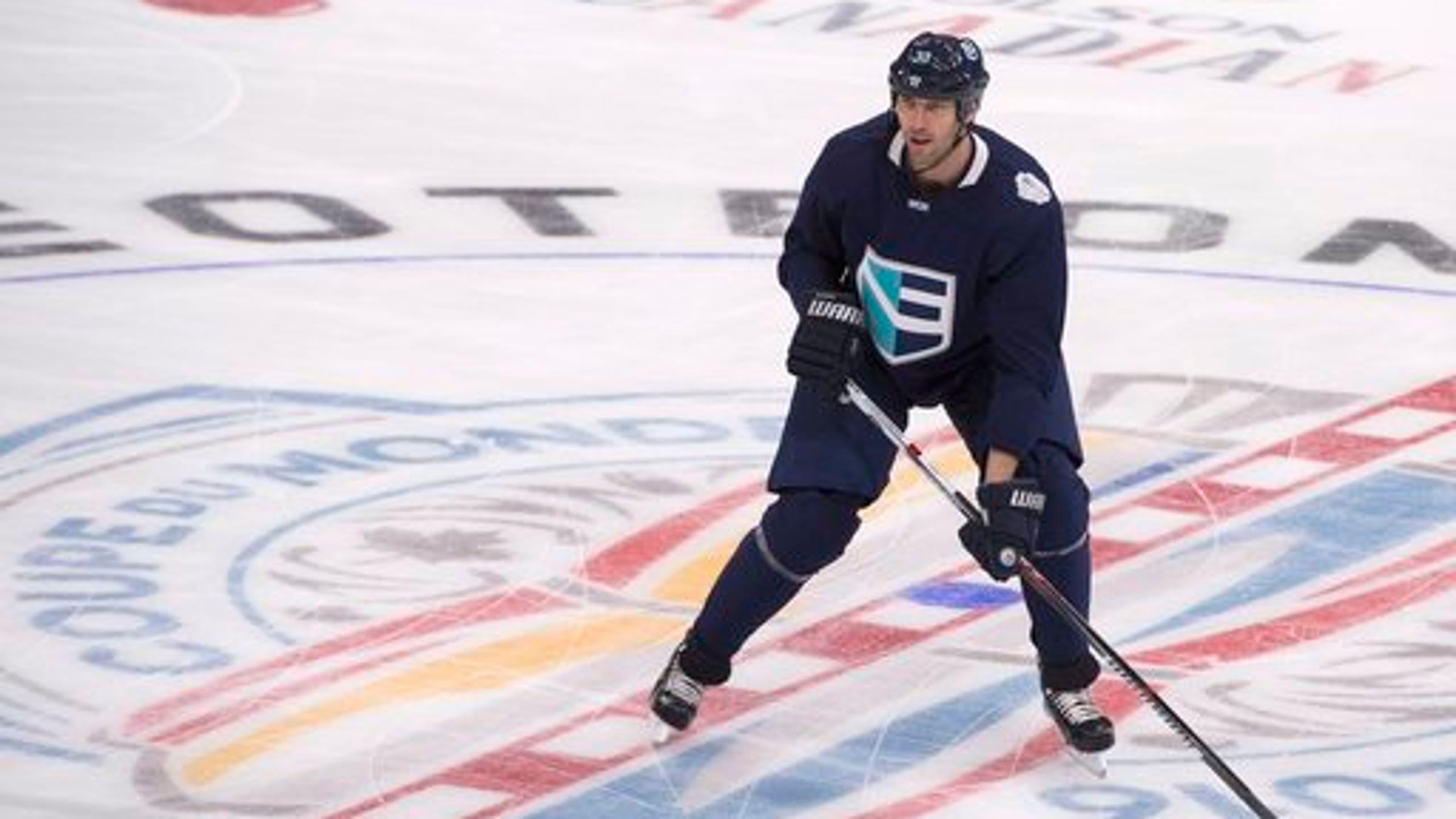 Team Europe to lean on 6-9 Chara against Canada in World Cup
BY foxsports • September 27, 2016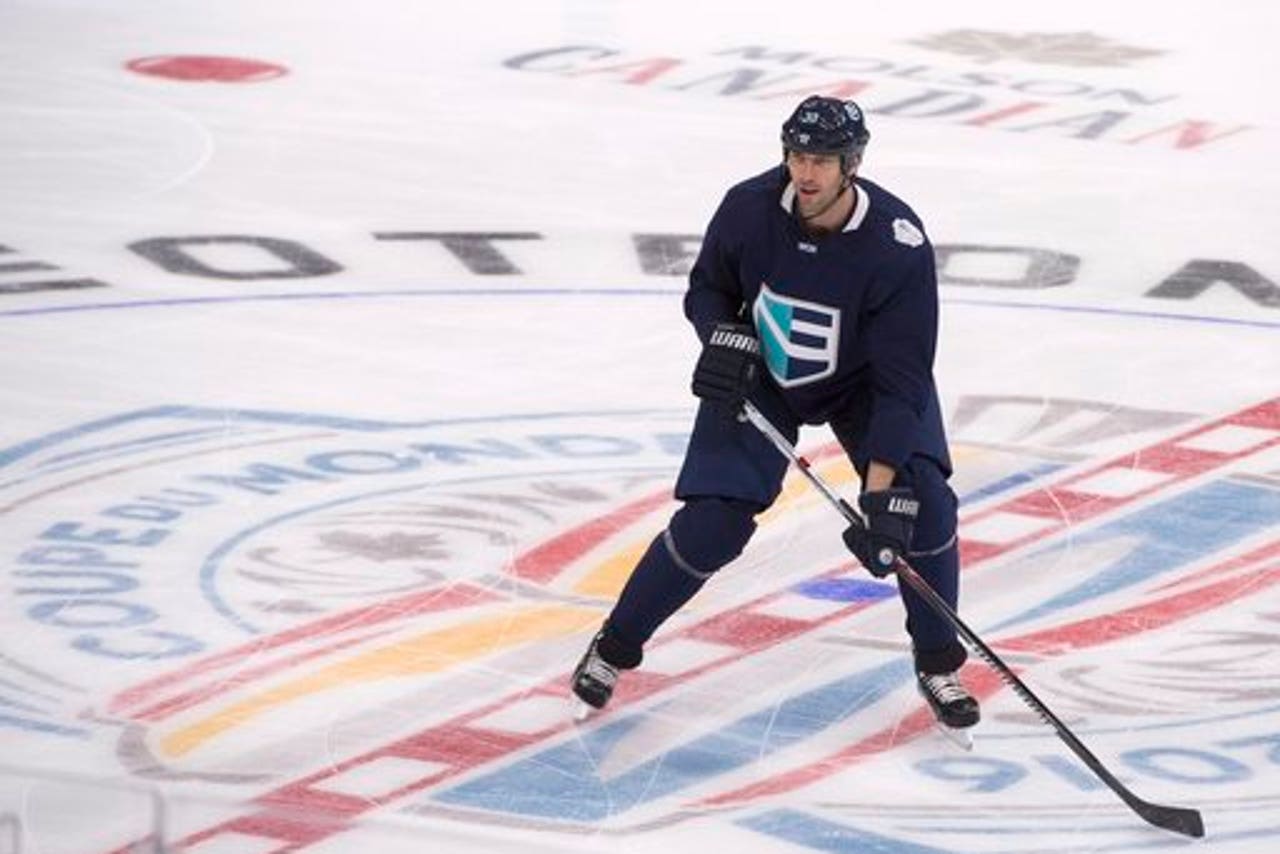 TORONTO (AP) Team Europe will lean on 6-foot-9 defenseman Zdeno Chara, referred to by his coach as a tower, to slow Canada in the World Cup of Hockey finals.
When Sidney Crosby and Co. come charging down the ice, Chara will often be standing and skating in their way.
''He's a guy who you don't want to play against,'' Canadian forward Brad Marchand said Monday. ''He's mean. He's big. He's tough. And, he covers a lot of ice.''
Marchand would know.
He, along with Canada's Patrice Bergeron, play with Chara in Boston.
The 39-year-old Chara will not only be the tallest player on the ice Tuesday night in Game 1 of the best-of-three series. He'll also be the oldest.
Marchand, though, insisted the 2009 Norris Trophy winner has not lost a step.
He's still dominant in so many areas.
Chara is averaging nearly 22 minutes of ice time per game, ranking among team leaders, and has scored a goal in four World Cup games.
Europe coach Ralph Krueger cites leadership as one of Chara's biggest assets. He has been Boston's captain for nearly a decade and became the first Slovakian player to win a Stanley Cup in 2011, and the second European to be captain of an NHL champion, following Nicklas Lidstrom in 2008.
When Krueger was putting together the team a year ago, he traveled to New York to talk to Chara when the Bruins were playing the Islanders in a preseason game.
Getting Chara to buy in, Krueger figured, was a key to the team's success.
Several players joined the conversation, Krueger recalled, and a newfound respect began to develop.
''A tower for more than his physical presence,'' Krueger said. ''It's the man inside of that tower that has been so exciting to work with.''
Chara said the top priority for team-building was having players from eight nations mesh as one.
''We talked about a lot of things, but nothing can be accomplished, nothing can be done if you don't come together as a team,'' he said. ''It's not going to happen if you're not going to have everyone on the same page and playing as a team. Nobody showed any egos and we worked really hard.''
Instead of just playing for his country, Chara is competing for a pan-European team made up of countries outside of the continent's four traditional powers.
He's one of six players from Slovakia, tying the number of Germans on the team. Four players are from Switzerland, three from Denmark and one apiece from Austria, France, Norway and Slovenia.
''It's been a real pleasure to get to know them and being on the same team,'' Chara said. ''So, it's been a really good experience.''
The three-time Olympian sounds like he's having a good time, playing in another best-on-best tournament, even though he acknowledged he doesn't always look like it.
''It doesn't mean if I don't smile, I don't have fun,'' he said. ''A lot of time you might think I'm maybe sad, but inside I'm happy and smiling. That's just the way I am and I'm not expressing myself. Maybe I should do that because my wife tells me I have a beautiful smile.''
The often-pesky Marchand said he won't be cracking jokes, or talking trash, to Chara on Tuesday night.
''He's way too scary,'' Marchand said with a grin.
---
---