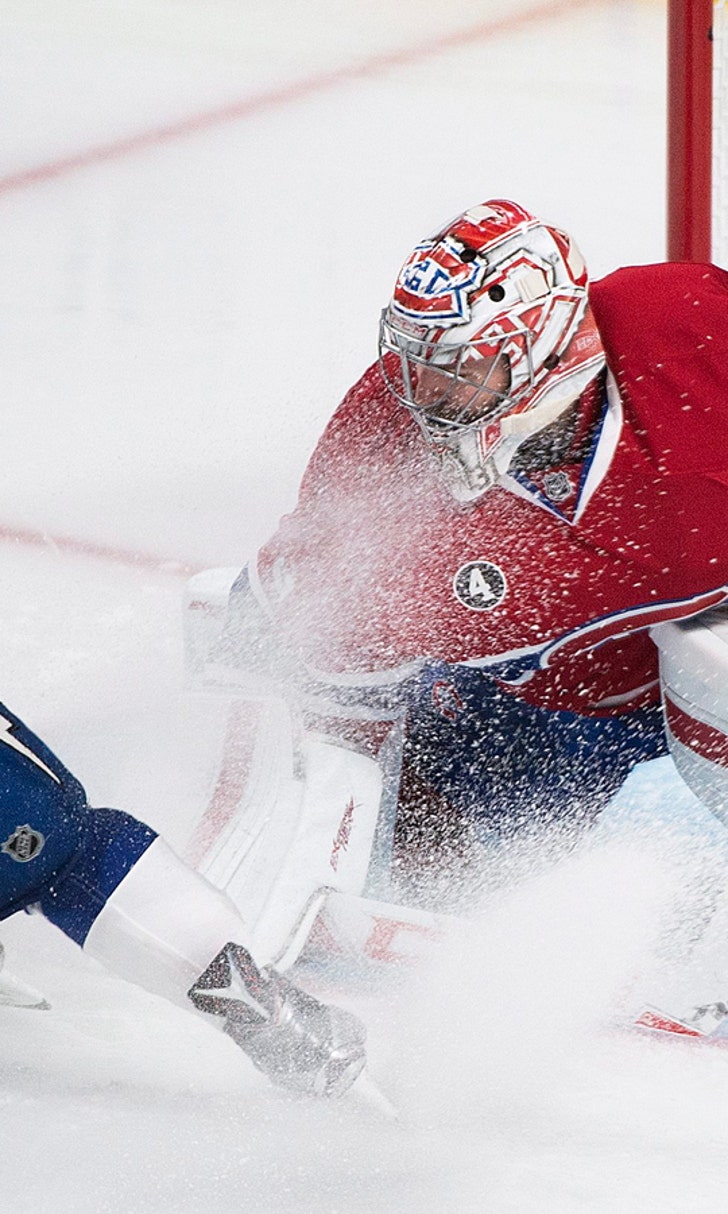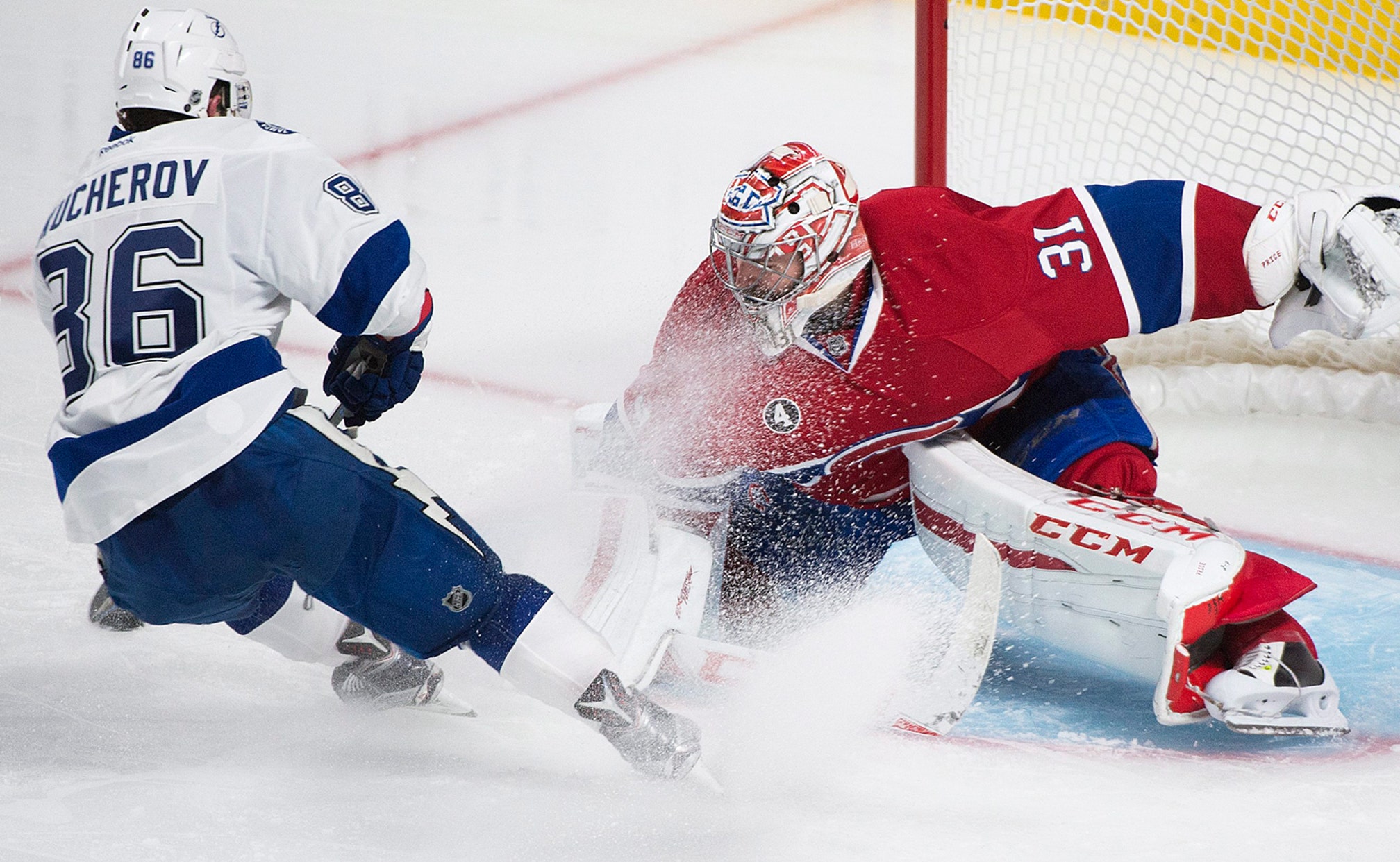 Tampa's Cooper talks secrets to success against Vezina-candidate Price
BY foxsports • May 11, 2015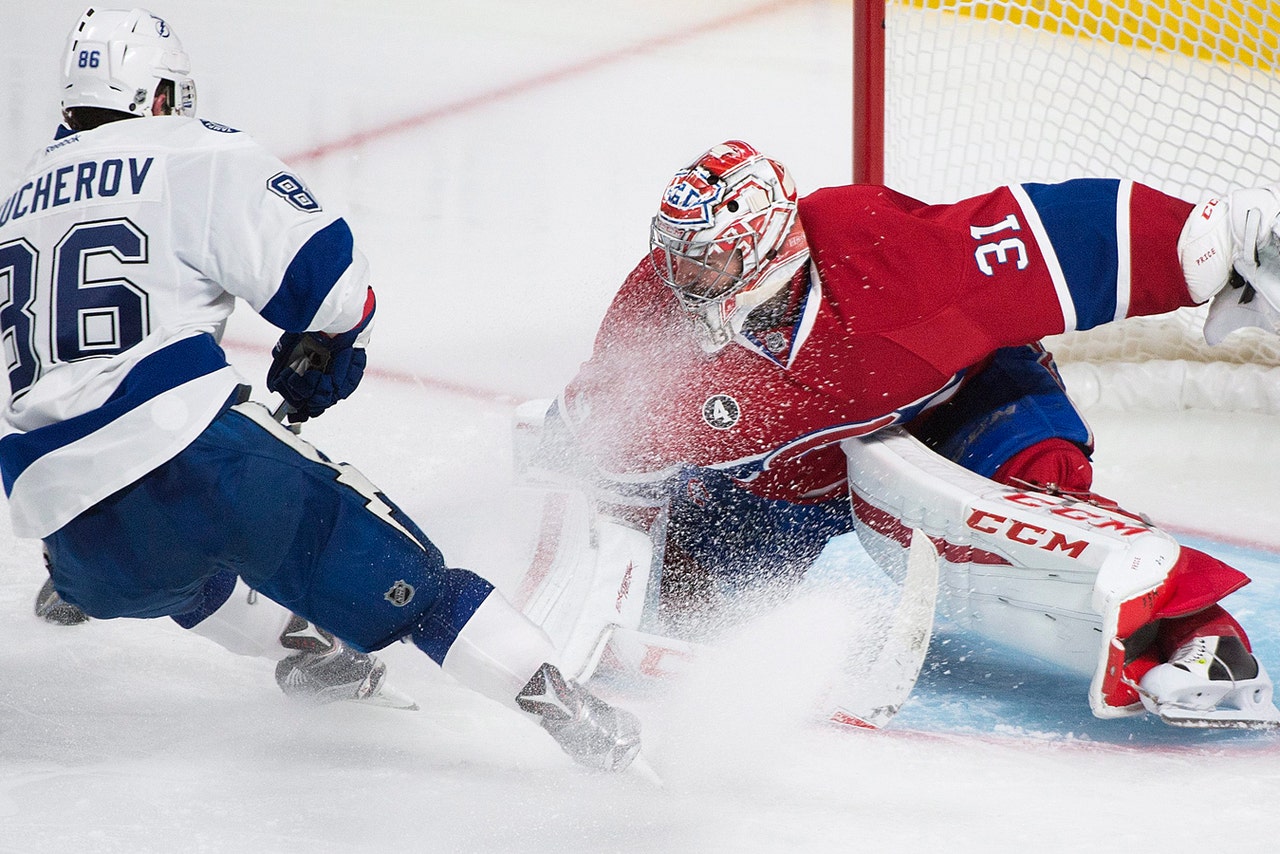 Montreal goaltender Carey Price has been dominant this year, leading the league with a 44-16-6 record and a .933 save percentage in the regular season. But there is one team with a lot of success this year against Price: the Tampa Bay Lightning. 
In the regular season, Price posted an 0-4-1 record against the Lightning with a .906 save percentage. He also gave up six goals to the Lightning in Game 2 of the second-round playoff series against the Lightning. With that in mind, Tampa coach Jon Cooper downplayed how unbeatable Price can be at times.
"His numbers against the Tampa Bay Lightning are very pedestrian than they are compared to the rest of the teams," Cooper told reporters Sunday. "That doesn't make him any less a goaltender. We've just found a way to have some success. In our guys' mind… are we facing an all-world talent? We are. But we've had success in the past, and I think that's something we've been hanging our hat on is we've done it in the past and we can do it again."
The Lightning need to start having more success against Price, as they head into Game 6 at risk of blowing what initially was a 3-0 series lead. But Cooper said the Lightning's problem hasn't been Price. Instead, he claimed Tampa's own mistakes was costing the team games. 
"Our Achilles heel the last couple games has been our turnovers, our puck management hasn't been what we needed it to be, hence we haven't had the puck as much," Cooper told reporters Sunday. "When you don't have it as much, you just open you self up for chances to be scored on."
(h/t Pro Hockey Talk)
Photo by Graham Hughes/The Canadian Press via AP
---
---