National Hockey League
National Hockey League
Stars seek end to playoff drought in short season
Published
Jan. 18, 2013 5:17 p.m. ET

Brenden Morrow played for the Dallas Stars back when short seasons were the ones that ended in the conference finals.
The Stars are a long way from playoff relevance after four straight years without a postseason trip, unthinkable when Morrow was a rookie in 2000 and Dallas was in the middle of a four-year stretch that included 73 playoff games.
Ending the drought will require the Stars to navigate the NHL's version of a short season - a 48-game schedule trimmed by the 113-day lockout. Whether it takes one game or a hundred, Morrow just wants back in the playoffs. The long-delayed opener is Saturday night at home against Phoenix.
''First year, go to the Stanley Cup final and think that's going to happen every year,'' said Morrow, now a team captain who turned 34 three days before his 12th season. ''You do take it for granted a little bit. Now you see the parity in the league and how tough it is to get back and you have to take advantage of the opportunity.''
The Stars think they created an opportunity with several offensive additions, including a pair of 40-year-olds who went through the NHL's last 48-game season in 1994-95 - Jaromir Jagr and Ray Whitney. Who knows how older legs will respond to a compressed schedule - Jagr already noticed Dallas has seven games in the first 11 days - but the experience of having done it should count for something.
''We had our team meal where our veteran core got up there and spoke,'' second-year Dallas coach Glen Gulutzan said. ''They voiced what they thought needed to be done here, and I thought it was real good for our young guys and good for all of us.''
While Morrow returns, Dallas changed its leadership by sending pesky fan favorite Steve Ott to Buffalo for Derek Roy and center Mike Ribeiro to Washington in a draft-day deal. The Ribeiro trade ended the Dallas tenure of a player who never quite was the ''next Mike'' the Stars hoped he would be when they moved on without Mike Modano two years ago. Modano rejoined the franchise this week in a front office role.
Roy had a similar legacy of underachieving with the Sabres, but last season he played through a shoulder injury that required offseason surgery. He benefited from the lockout because he probably wouldn't have been ready if the season had started in October. The Stars need him, too, because they're still without top center Jamie Benn, a restricted free agent who missed the abbreviated training camp while contract negotiations dragged on.
''Very fortunate to be starting the season with (Roy) completely healthy,'' Gulutzan said. ''The way he can play the game on both ends of the ice provides for our offense. Without him and Jamie would be two big holes.''
The Stars return points leader Loui Eriksson (71) and top goal-scorer Michael Ryder (35). Goalie Kari Lehtonen is coming off career bests of a 2.33 goals-against average and a .922 save percentage, and the core of the defense in front of him is the same with Alex Goligoski, Trevor Daley and Stephane Robidas.
Daley and Robidas were part of the last Dallas playoff team in 2008, when the Stars lost to Detroit in the Western Conference finals. It was only the third time that Dallas got out of the first round since consecutive trips to the Stanley Cup finals in 1999 and 2000. The Stars beat Buffalo for the title in 1999 and lost to New Jersey a year later.
''We've got to be a harder team to play against,'' Robidas said. ''Last year at times we were hard to play against and at times we weren't. We've just got to be relentless.''
Jagr is coming off career lows in goals (19) and points (54) for Philadelphia after playing three years in Russia. The five-time scoring champion is the active leader in goals, assists and points. He will play a prominent role in trying to improve a power play that was the worst in the league last season.
''At the end of my career I just want to be somewhere I feel like the team wants me there,'' said Jagr, who won consecutive Stanley Cup titles alongside Mario Lemieux with Pittsburgh in his first two NHL seasons in 1991 and 1992. ''On the other side, it's kind of a motivation to prove to people that they made the right choice.''
The Stars most certainly will think they did if Jagr helps end by far their longest playoff drought since the franchise moved to Dallas 20 years ago.
---
Follow Schuyler Dixon on Twitter at https://twitter.com/lschuylerd
---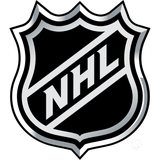 Get more from National Hockey League
Follow your favorites to get information about games, news and more
---