National Hockey League
National Hockey League
Stanley Cup finalists welcome Winnipeg to NHL
Published
Jun. 1, 2011 1:58 a.m. ET

Kevin Bieksa survived and thrived during a winter in Winnipeg, and he thinks the former Atlanta Thrashers will do just fine in the frigid center of Canada.
The defenseman and several of his Vancouver Canucks teammates joined Tuesday in sending congratulations to the Thrashers, who upstaged the eve of the Stanley Cup finals with the announcement of their sale and impending move to Winnipeg.
''It's a little bit cold, but that just means they've got great ice,'' said Bieksa, who played 108 games over four seasons with the AHL's Manitoba Moose.
Bieksa, Ryan Kesler, Alex Burrows and backup goalie Cory Schneider are among several Canucks who logged seasons with the Moose, the Canucks' top minor-league affiliate. The AHL club had a lively fan base and strong attendance in Winnipeg, and that's one reason the NHL felt confident in moving from a major American market to a smaller Canadian city.
''I think there's more money there than you realize, and people have been waiting for a franchise to come back for a long time now,'' said Schneider, who played parts of the past three seasons in Winnipeg. ''They'll do everything they can to support them and keep them there. Ticket prices might be a little higher than they were in Atlanta, but they wouldn't have done it if they didn't think it would work.''
Bieksa praised the professionalism of the True North ownership group, which also owns the Moose, and said the players will be treated ''like gods'' in Winnipeg.
''I think they'll like it there,'' Bieksa said. ''There's a trade-off. They're going from Atlanta, which is warmer and probably a little easier to live in, but the trade-off is the passion. For all the guys, even the role players, there's no better place to be appreciated than a Canadian market.''
Burrows has particularly fond memories of his time in Winnipeg. Perhaps the agitating forward appreciated the big-time atmosphere even more after working his way up from the ECHL to the Moose.
''My first few games were at the old Winnipeg Arena just before they shut it down,'' Burrows said of the venerated building that closed in November 2004. ''I remember the last game there, it was a whiteout for the old Winnipeg Jets, and I remember the fans chanting, `We want the Jets! We want the Jets!' That was my first week in the AHL, and the fans were great. And when we moved to the MTS Center, we had 15,000 people there for Game 1 and throughout the playoffs.''
The 15,015-seat MTS Center will be the NHL's smallest arena, but that's not a negative to players. Several Canucks said they thrive on enthusiastic crowds close to the ice.
''I'd rather play in a rink that holds 15,000 and feels like it's 20,000 than go into a building with 20,000 seats and just 5,000 fans,'' Burrows said. ''So I think it's a great move for the league, and I'm looking forward to playing there.''
Most of Vancouver's former Moose are also Canadians, and they loved the prospect of a seventh NHL franchise north of the border.
''The game is so important to Canada,'' said left wing Jeff Tambellini, who played seven games with Manitoba this season. ''We take so much pride in the game of hockey. A team does deserve to be in a city like Winnipeg, and the fans deserve it there, so it's a great day for Canada. They treat you like an NHL player, and now they get to have an NHL franchise, which they deserve.
''It's always bigger playing in Canada. Talk to any guy in the league, and they'll always tell you that.''
Even non-Canadians grew comfortable living and working in Winnipeg. Schneider is a Massachusetts native who went to the Moose straight out of Boston College in 2007.
''Over three years, it felt like a second home,'' Schneider said. ''You were really comfortable and close-knit with the community and really became a part of it, so I think that's the angle they're going to try and play. Guys are going to ... want to play there.''
---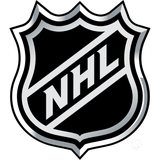 Get more from National Hockey League
Follow your favorites to get information about games, news and more
---