National Hockey League
National Hockey League
Staal nets hat trick as 'Canes blow out Isles 9-0
Published
Apr. 8, 2009 3:44 a.m. ET

The goals came in bunches for the Carolina Hurricanes. So did the records.

The Hurricanes matched a club mark with their ninth straight victory by giving the New York Islanders the worst beating in franchise history, a 9-0 rout Tuesday night.

Eric Staal had three goals and an assist, and finished with a club-record fourth hat trick of the season. Cam Ward made 12 saves in setting the team's single-season mark with victory No. 39, and he matched another club mark with his sixth shutout while helping Carolina extend its franchise-record home-ice winning streak to 12.

"We're playing the right way. We're playing at a high, competitive level, and we're playing like a well-oiled machine," Staal said. "When you're confident and when you're doing the right things, you're going to get good results and nights like tonight."

Erik Cole assisted on all three of Staal's goals and finished with four assists, while Tuomo Ruutu had two goals and Scott Walker, Dwight Helminen, Rod Brind'Amour and Frantisek Kaberle also scored for the Hurricanes.

They led 3-0 after one period and 6-0 after two and held a 57-12 shots advantage - the widest differential in franchise history - in keeping pace with Philadelphia in the race for the No. 4 seed in the East. Both teams have 97 points, but the Flyers, who beat Florida 2-1, have a game in hand.

Yann Danis stopped just seven of 10 shots in the first period before giving way to Joey MacDonald, who made 41 saves but allowed six goals for the Islanders. Never before had they lost by more than eight goals - and they hadn't done that since losing 8-0 at St. Louis in 1988.

"It was just one of those nights when it seemed nothing was going in the right direction," Islanders coach Scott Gordon said.

The Islanders finished this one with more than twice as many penalty minutes as shots. They didn't hit double figures in shots until there were six minutes left. And by the midpoint of the third period, they had as many shots (eight) as Carolina had goals (eight).

"I don't have any explanation," Danis said.

Anton Babchuk had four assists and Dennis Seidenberg added three for the Hurricanes. Carolina continued a push for the No. 4 seed in the East by not overlooking the NHL's worst team three nights after an emotional win over Pittsburgh that clinched a playoff spot.

"This could have been easily a game that we could have taken a night off, and the guys came in and prepared and threw everything at them," Ward said.

Their nine-game winning streak matched the mark reached twice by the 2005-06 team that won the Stanley Cup, and Ward broke the mark for victories set by that season's starter, Martin Gerber, who won 38 before Ward supplanted him on his way to the Conn Smythe Trophy.

"It's great, but the most important thing is that we're playing some good hockey right now," Ward said. "We want to be peaking when we go into the playoffs, and now with two games left, it's important that we bear down and have a similar effort like we did tonight. But I thought the veteran guys were exceptional to get everybody prepared. ... We definitely came to the rink ready to play."

Staal polished off his record hat trick before the second period was over. He stretched Carolina's lead to 2-0 midway through the first, when he took a feed from Cole, faked a pass from the left circle and shot the puck around defenseman Mark Streit and past Danis. His backhander past MacDonald made it 4-0 early in the second.

Then he completed his eighth career three-goal game at 16:51 of the second, taking a pretty pass from - who else? - Cole and one-timing it by MacDonald for his 39th goal.

"It's a pretty good glimpse of the chemistry that we have together," Staal said of his linemate.

He and the Hurricanes certainly didn't waste much time taking the suspense out of this one.

They needed less than three minutes to take a 1-0 lead. Seidenberg pulled in Jack Hillen's clearing attempt just inside the blue line, and unloaded a shot that clipped Helminen on its way through a crowd in front of the net for his second career goal.

"The first one I really didn't see until the last second," Danis said. "The other two (goals allowed), I definitely should have had. Staal just beat me."

"That game is not much fun from about the 10-minute mark of the second period on for the coach, because nothing good can happen in that game now," Hurricanes coach Paul Maurice said. "We can't play better. We don't need to score more. You're hoping nobody gets injured."


Notes


Carolina LW Jussi Jokinen had two assists. ... The Islanders put just two shots on net in the second period. ... Cole has 15 points in 15 games since the Hurricanes reacquired him at the trade deadline. ... Carolina D Joe Corvo was scratched with the flu. ... New York RW Richard Park skated in the 600th game of his career.



---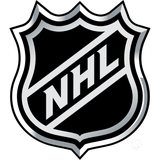 Get more from National Hockey League
Follow your favorites to get information about games, news and more
---