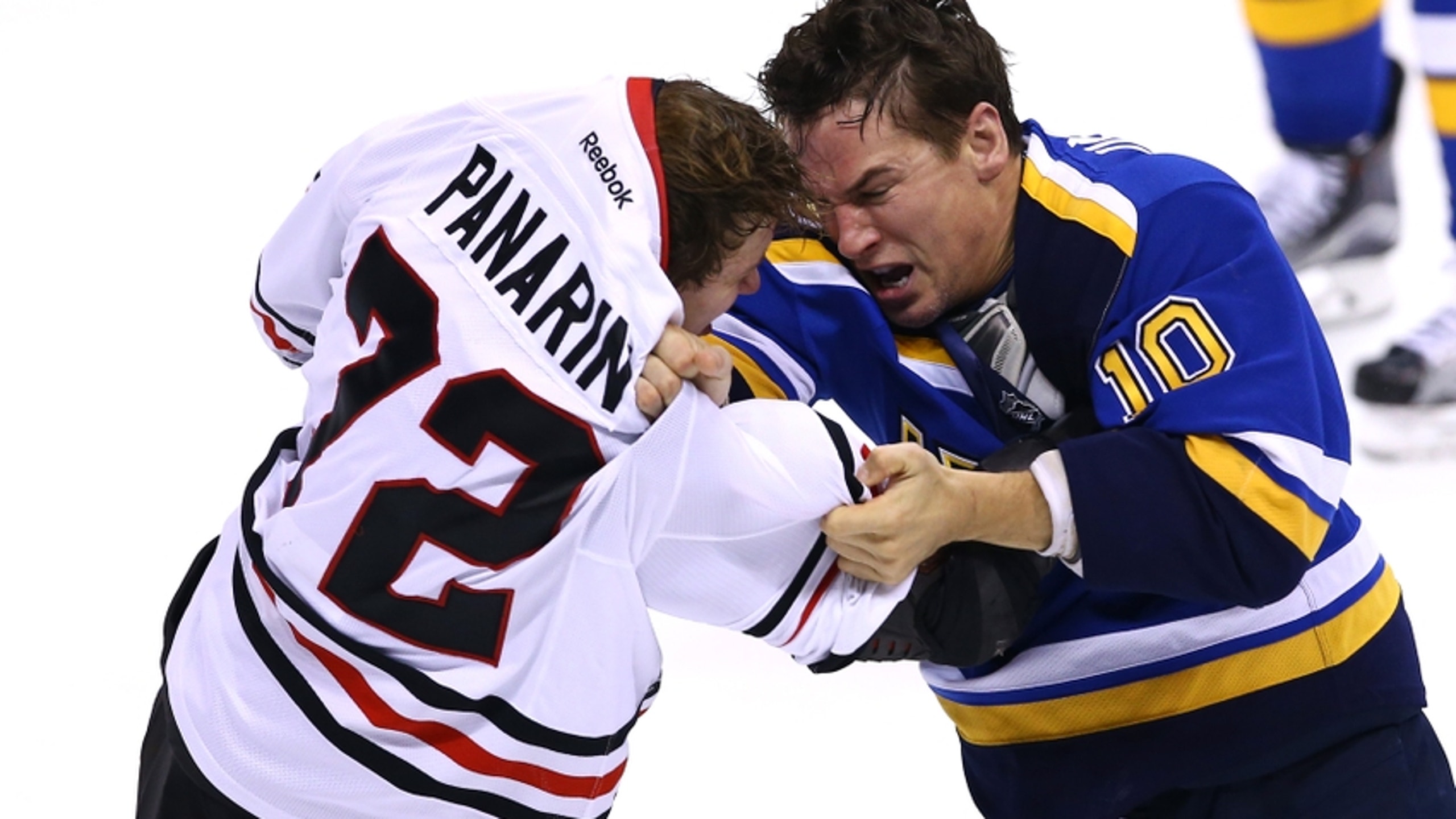 St. Louis Blues Morning Links: Saturday Night Fights
BY Fansided and Todd Panula/FanSided via Bleedin' Blue • December 17, 2016
Good morning Blues fans! Saturday night is alright for fighting. The Blues might be doing just that given their opponent on this eve.
The St. Louis Blues used to have epic nights of hockey on Saturday evenings. It was almost a tradition for people to make an entire night of it.
Dinner, a hockey game, postgame festivities and the whole nine yards. Then the NHL seemed to get in the way.
Through no real fault of their own, the league simply didn't make a point to have Saturdays be as much a focus. What with building availabilities always in flux, there just didn't seem to be as many Saturday night games.
This season has seen quite a return to the specialness of Saturdays. What better way to make the night mean even more than taking on a hated rival.
The St. Louis Blues renew their rivalry with the Chicago Blackhawks. Those two teams in particular had some pretty epic battles on Saturdays in the past and fans are hoping for another one tonight.
Today's game marks a rubber match of sorts. The two Central Division rivals have faced off twice, surprisingly with the away team winning each one.
More from Bleedin' Blue
The Blues opened up the season with a 5-2 win in Chicago. The Hawks got their revenge with a 2-1 win in St. Louis.
Now, they face each other just a little over two weeks away from their Winter Classic clash.
The thing I've never understood is why the league does that. Perhaps it is for the documentary series, but it seems to take away from the day.
Others would argue it adds to the spice of it to face your rival in such close proximity. I'd rather the two teams not play until that time.
That's impossible with divisional teams, but just stating my own preference.
Here are your St. Louis Blues Morning Links to get your day started offf right.
Talking about the Winter Classic, fans are very jazzed up about it all.  The players are too.  Usually you can't get any player to say anything but the usual one game at a time stuff, but both teams are more than aware the game is fast approaching.  (Post-Dispatch)
The Blues will be without a key piece of their game heading into tonight's game, but it has nothing to do with injured players. The Blues are fighting to find the energy needed as the condensed schedule begins to take a toll. (STLToday)
Rivalries are fun in general, but when the players get into it, it is even more fun.  So, Scott Darling, the Blackhawks goalie has added a little bit of spice to the Winter Classic.  Playing in a baseball stadium, his mask will have a baseball theme.  St. Louis fans might not care for what sort of baseball theme is on there though.  (Blackhawk Up)
Want your voice heard? Join the Bleedin' Blue team!
Suspensions were the theme of the day on Friday.  Dallas' Cody Eakin got four games and Ottawa's Mike Hoffman will be out a pair.  (ESPN)
We aren't the only ones in the holiday spirit with our Bluesmas articles.  The Pittsburgh Penguins got into the holiday season with their e-card recreation of a seasonal favorite.  (NHL)
---
---