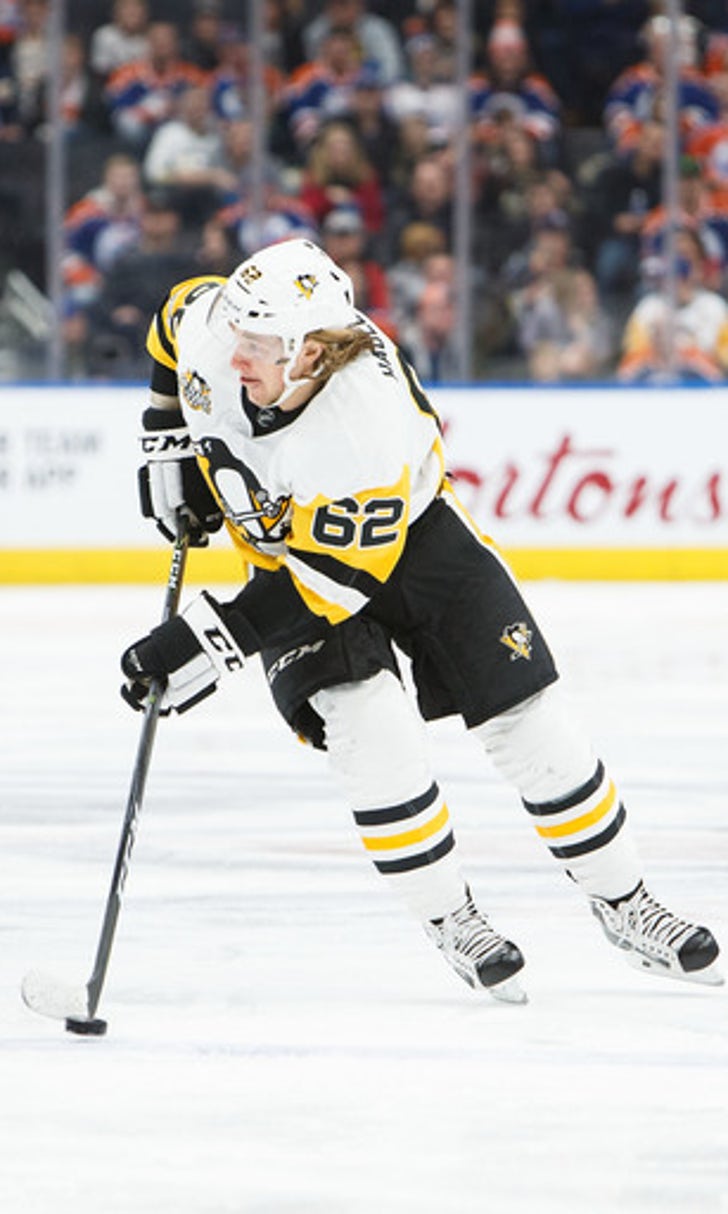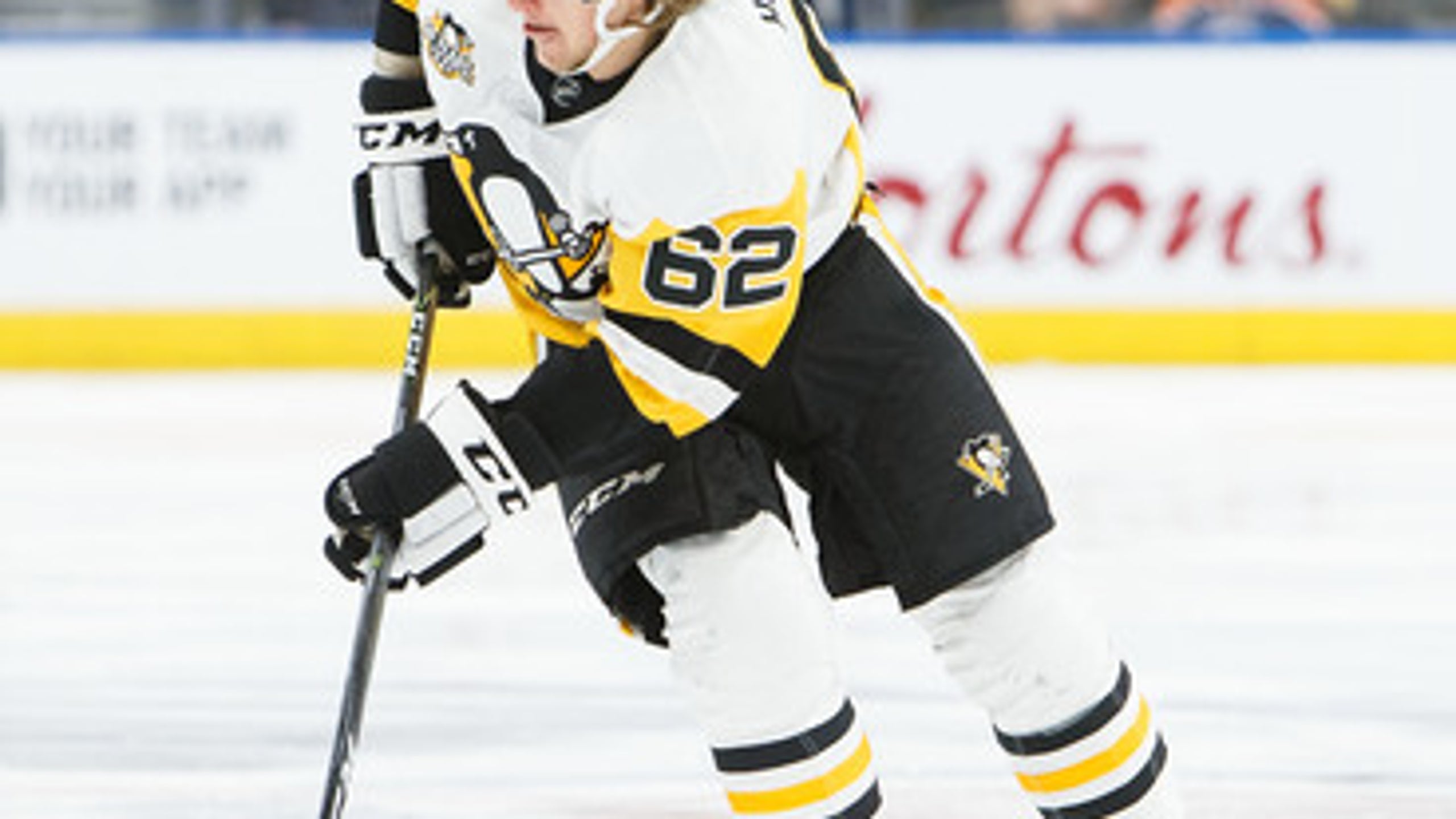 Speedy Penguins look to keep down Capitals (Apr 29, 2017)
BY AP • April 28, 2017
WASHINGTON -- The rich could be getting richer as the visiting Pittsburgh Penguins look to take a 2-0 lead over the Washington Capitals in their best-of-seven Eastern Conference semifinal series when they play Game 2 on Saturday night.
Carl Hagelin, who missed the last 16 games of the regular season and all six playoff contests thus far due to a lower-body injury, was a full-contact participant in Friday's practice.
The forward will be a game-time decision for Saturday's contest.
Hagelin's return would add more speed to a Pittsburgh offense that was outshot 35-21 in a 3-2 win over the Capitals on Thursday night. The Penguins have won 11 of their last 14 playoff games going back to last season.
"It was fun to be out there and it felt good," Hagelin said after Friday's practice. "It's a step in the right direction. It's a day-to-day thing. Hopefully it feels even better (Saturday)."
Hagelin had only six goals and 16 assists in 61 games during the regular season, but recorded three goals and four assists in last season's playoff series win versus Washington.
"Hagy's a great two-way player," teammate Phil Kessel told the team's website. "He's a fast player. He brings speed."
The Capitals, meanwhile, had won five straight series openers before Thursday's setback. They started slowly in Game 1 and eventually fell behind 2-0 when Sidney Crosby opened the second period with two goals in 64 seconds.
Washington rallied to tie the score in the third period and appeared to have the momentum before Pittsburgh's Nick Bonino netted what proved to be the game winner.
"What I like about our group is it was 2-0 and there was no panic," Capitals head coach Barry Trotz said. "There was absolutely no panic and you saw us building momentum and keep coming and coming. I thought we generated enough chances to not only tie it up, but maybe go ahead."
Including shots on goal, missed shots and blocked shots, the Capitals totaled 83 attempts to 41 for Pittsburgh. The Penguins mustered only 21 shots on net and Braden Holtby said that two of the goals were ones he is capable of stopping.
"I thought he was fine, but he didn't think he was as good as he could be," Trotz said, "But I do know this. Hh is guy who responds and he's going to be better, he's going to be better (Saturday). That's good for us."
Eighty-seven times an NHL team has lost the first two games of a series at home, and only 18 of those teams came back to win the set.
The Penguins will be looking to create more scoring chances Saturday night and therefore keep the puck away from Alex Ovechkin, who scored his fourth goal of the playoffs in Game 1.
"We think we're at our best when we control territory and that's something that we've been working on with our players and talking to our players about," Penguins coach Mike Sullivan said. "And just doing a better job of hanging onto pucks in the offensive zone and forcing teams to have to expend energy defending us."
The Capitals are 14-11 all-time in Game 2 of a series and have posted a 10-6 record in Game 2 when trailing a series.
"They are the Stanley Cup champions so we have to dictate the game," Ovechkin said following the Game 1 defeat. "From the first minute of the game, we have to make a statement. We have to make a push."
---
---