National Hockey League
National Hockey League
Slumping Flyers lose injured G Emery for 6 weeks
Published
Dec. 13, 2009 4:16 a.m. ET

Flyers goalie Ray Emery will undergo surgery Wednesday to repair a torn muscle in his lower abdomen, and is expected to miss about six weeks.
Philadelphia general manager Paul Holmgren made the announcement Tuesday night before the Flyers played the New York Islanders.
The Flyers, who lost five straight and eight of nine, recalled goalie Johan Backlund from the Adirondack Phantoms, but will rely heavily on Brian Boucher.
Emery hadn't been playing well, and was pulled from Saturday's game against the Washington Capitals after allowing five goals.
``I felt something a while ago and didn't realize what it was at first,'' he said. ``Normally, I heal pretty quick. I thought it was in my head and I could battle through. But I wasn't able to contribute, and when you can't you have to get it fixed.''
Holmgren said the injury played a part in Emery's slump.
``You know how hard he practices,'' Holmgren said. ``He's been trying to fight through this, but couldn't practice the way he normally does, and his game suffered. He's a down young man, and feels he let his team down.''
Emery also said that his play was affected.
``Quite a bit,'' he said. ``I didn't go in there feeling like I wasn't capable of playing solid for the team. It was just at the point where it wasn't happening.''
The Flyers were aware of the injury since November, Holmgren said, and tried rehabilitation and cortisone injections. However, Emery's condition deteriorated to the point where surgery became the only option.
``It has gotten progressively worse,'' Holmgren said. ``The tests and the MRI we've done showed a tear in his abdominal wall.''
Emery, 27, is 11-8-1 with a 2.83 goals-against average and .901 save percentage, including one shutout, in 21 appearances this season - his first with Philadelphia. Flyers forward Simon Gagne underwent a similar procedure last month.
``I want to help my team,'' Emery said. ``If they wanted me in there, I wanted to be in there. You hope you'll wake up the next day feeling better. I got a couple shots and took a week off. It just wasn't working.''
The slumping Flyers have fallen into last place in the Atlantic Division, which led to the firing of coach John Stevens last week and the hiring of Peter Laviolette.
``It's no fun being around here right now, for any of us,'' Holmgren said. ``The players certainly want to get out of this sooner rather than later. The one good thing about our sport, especially now, is that we have games every other day, so there's always something (to work through).''
---
---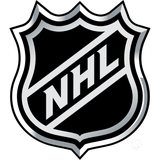 Get more from National Hockey League
Follow your favorites to get information about games, news and more
---