National Hockey League
National Hockey League
Sharp sparks Blackhawks past Wild
Published
Oct. 28, 2013 1:00 a.m. ET

The Chicago Blackhawks have high standards. Two Stanley Cup championships in a four-year span will create that.
So their 7-2-3 start to the season is hardly a cause for satisfaction. This payback victory over the Minnesota Wild, at least, provided some reassurance.
Patrick Sharp finally scored, Nick Leddy jump-started the stagnant special teams units with a power-play goal and the Blackhawks beat the Wild 5-1 on Monday night.
''We haven't been playing the way we want to play,'' said Leddy, a native of nearby Eden Prairie and former Wild first-round draft pick. ''We know we can play that way all the time, and I think this gives us some confidence.''
After giving up 11 goals while losing their previous two games, the Blackhawks played tougher defense, were more disciplined and paid the Wild back for their 5-3 win on Saturday night in Chicago.
''We may have had the most consistent game we've had,'' coach Joel Quenneville said.
Corey Crawford made 29 saves, and Sheldon Brookbank, Patrick Kane and Brandon Saad all scored to give the Blackhawks just their third game of more than three goals in 12 contests this season.
''It was definitely hard to lose that way at home. They really took it to us, and we were looking to return the favor,'' Saad said.
The Wild were actually in control of the first period despite falling behind early. Then Jason Pominville got a goal, his third in two games, to tie it 1-1 midway through the second period. But Niklas Backstrom never found his footing in the net.
After making 33 saves against the Blackhawks two days before, his first start following a seven-game absence because of a lower-body injury, Backstrom stopped only 23 shots. Coach Mike Yeo refused to criticize the veteran's performance, but he wasn't nearly as strong in the rematch.
''We can't sit here and look at that game and say that any player is responsible for that loss,'' Yeo said. ''We had too many guys who weren't on top of their game, and when you're playing a team of that caliber, obviously you need a lot of guys not playing just OK games but playing good games, and I don't think we had that tonight.''
Marian Hossa caught Backstrom looking the wrong way behind the net and fed Sharp for a snap shot from just outside the crease over Backstrom's opposite shoulder late in the first period. This was just Sharp's second goal of the season. He was quiet last season, too, returning from injury to find his rhythm in the playoffs.
''It was nice to put one in. Hopefully that starts something,'' Sharp said.
Late in the second period, Backstrom turned aside Leddy's shot, but Kane beat him to the rebound and circled the puck around to the other side where Brookbank was waiting for a slap shot.
Backstrom collided with rookie defenseman Matthew Dumba as he was trying to climb up and reposition himself in the crease.
Then in the third period, Saad scooted past Dumba on a rush to draw Ryan Suter over in coverage. Saad then pivoted to flick a perfect drop pass to Kane, who skated in front of Dumba to tap in an easy goal and give the Blackhawks a 4-1 lead.
The Wild must now decide whether to keep Dumba, their 2012 first-round draft pick, or return him to his junior team.
''I'm not going to say I didn't think about it at all. That'd be a lie. I did put that pressure on myself, and I wasn't very happy with my third period tonight,'' Dumba said.
The power play has been only so-so, and the penalty kill has been a bigger early season problem for the Blackhawks, who entered the night last in the NHL with a success rate of only 72.2 percent. They killed all three opportunities on this night.
The Wild fell to 4-1-2 at home this season. They gave up four goals in standard 5-on-5 situations, more than one-third of their league-best total this season. They have allowed 11 in 13 games.
''I don't know if they were better prepared than us, but it felt like they were sharper,'' Backstrom said.
NOTES: Brandon Pirri, moved up to center on the second line, had two assists for the Blackhawks. . . . Mikael Granlund assisted on Pominville's goal for his team-high eighth of the season. . . . The Wild were again without two of their top three defensemen, Keith Ballard (seven straight games, upper body) and Jonas Brodin (three straight games, broken cheekbone). . . . Hossa has 21 points in 24 career games against the Wild.
---
---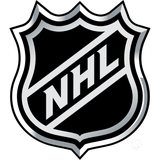 Get more from National Hockey League
Follow your favorites to get information about games, news and more
---