National Hockey League
National Hockey League
Sharks try to regain composure
Published
May. 19, 2011 1:00 a.m. ET

The San Jose Sharks lost more than the first two games in the Western Conference final during a lost trip to Vancouver. They also lost their composure.
From captain Joe Thornton challenging Ryan Kesler to a fight before the opening faceoff of Game 1 to enforcer Ben Eager's parade to the penalty box late in Game 2, the Sharks have been on the wrong side of the aggression line too often the first two games and find themselves down 2-0 in the series.
Led by Eager's 20 penalty minutes, the Sharks committed 53 minutes in penalties in a 7-3 loss in Game 2 on Wednesday night, leading to seven power-play chances and three man-advantage goals for the opportunistic Canucks.
''That's often a result of frustration,'' coach Todd McLellan said Thursday. ''It catches up with you. ... It wasn't like we lost it when it was 5-2 or 6-2. We lost it at 3-2. That's not the sign of a team that can win a series. That has to get better.''
The Sharks held an optional workout Thursday as they look to get back into the series in Game 3 at home on Friday night.
Eager was the biggest violator for the Sharks, committing four minor penalties and a misconduct in the final 21 minutes of the game. He also scored San Jose's third goal and was praised by McLellan for his forechecking and skating — a sign that he likely will stay in the lineup despite the penalty-filled game.
The Canucks believe that shouldn't be San Jose's choice.
Coach Alain Vigneault was upset there wasn't more punishment from the NHL for Eager's hit from behind against Daniel Sedin in the final minute of the second period. Eager also got a roughing call for taunting goalie Roberto Luongo after scoring to cut the deficit to 7-3 and called Vancouver defenseman Kevin Bieksa a ''phony'' for fighting Sharks top-line player Patrick Marleau instead of a more accomplished fighter.
''Obviously he's on the ice to try and hurt people,'' Vigneault said. ''He ran Danny from the back, one of the NHL's potential MVP, he ran our goaltender. Their coach goes out and says that's the way he wants them to play. I just hope nothing serious is going to happen on the ice otherwise there will be some serious consequences to that.''
McLellan and Eager downplayed Vigneault's criticisms, with the coaching praising his fourth-line player one of his best players in Game 2 and saying he can be a force if he can limit his penalties.
Eager has a history with the Canucks, having knocked them out of the playoffs the past two years while with Chicago.
''If you play a team three years in a row there's going to be some dislike,'' Eager said. ''When it's in the conference finals it's that much more intense. Sometimes games end up like last night.''
The Canucks were on the other side of that in last year's second-round loss to Eager and the Blackhawks. The most notable loss of composure came from high-scoring Sedin, who uncharacteristically fought with Dave Bolland during that series.
''You get frustrated when you feel their team is better than your team and this year we have a better team, that's the bottom line,'' Sedin said. ''Chicago had a lot more depth last year and that's what happens. It's one incident, nothing I worry too much about. It's the playoffs, sometimes things get out of hand.''
The Canucks have been better at almost every aspect of this series, showing more speed than the Sharks, beating them to loose pucks, and most importantly, doing a better job of staying out of the penalty box after allowing seven power-play goals in 28 chances in the six games against the Blackhawks last year.
Vancouver has been short-handed just three times this series, allowing goals all three times, but have controlled the five-on-foive play for most of the series.
''We learned our lessons the hard way,'' Bieksa said. ''At the time it really cost us and we talked about it a lot during the season and talked about it a lot before the playoffs, and have been very good at it all season, staying discipline and even keeled and staying away from the stuff after the whistle.''
The Sharks have lost five of six games since taking a 3-0 lead in the second round against Detroit with the only win coming in Game 7 at home against the Red Wings last week. They have also lost eight straight games in the Western Conference finals, dating to 2004 against Calgary, after getting swept in this round a year ago against eventual Stanley Cup champion Chicago.
''This organization will always have the label of underachieving until it wins the Cup,'' defenseman Dan Boyle said. ''We've been talking about it for three years now. We have to find a way to win and that's it.''
---
---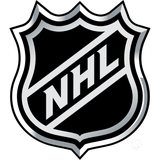 Get more from National Hockey League
Follow your favorites to get information about games, news and more
---