National Hockey League
National Hockey League
Sharks' season once again ends in conference final
Published
May. 25, 2011 8:32 p.m. ET

For a franchise that has endured more than its share of playoff disappointments, the end to this season for the San Jose Sharks might rank right at the top.
A game-tying goal after a questionable call in the closing seconds of regulation, several prime scoring chances in overtime turned aside by a goalie at the top of his game, and a fluky bounce that led to a season-ending goal in double overtime.
It all added up to a second straight season that ended a step short of the team's first appearance in the Stanley Cup final as San Jose lost 3-2 to the Vancouver Canucks in Game 5 of the Western Conference final.
Now the Sharks head into another offseason wondering what it will take to get this supremely talented team past the conference final hurdle.
''You could ask 27 teams and I think they're a little jealous at the success we've had,'' captain Joe Thornton said. ''For whatever reason you know you get down to the top two teams in your conference and they're pretty good teams. To get here is an accomplishment, but next year we've got to beat it.''
The Sharks have had the second-best regular-season record to Detroit over the last seven seasons but have not been able to translate that into a championship.
They lost the conference final in 2004 to Calgary, then made three straight second-round exits after the lockout canceled the 2004-05 season. After posting the best record in the regular season in 2008-09, the Sharks were eliminated in the first round by Anaheim.
The last two postseasons have been much better for the Sharks, who won tough first-round series both years followed by second-round victories over the Red Wings, before being eliminated quickly in the conference final.
San Jose was swept by eventual champion Chicago last year and then lost in five games this season to the Canucks.
''I think a successful season is winning a Cup, and anything less is not good enough,'' forward Patrick Marleau said. ''It's just frustrating to see it slip away like that.''
While the Sharks blew a third-period lead in Game 1, lost their composure late in Game 2 and were done in by five blown power-play chances and a record three 5-on-3 goals allowed in Game 4, it is the last game that will haunt them most.
Kevin Bieksa's game-winner came after Alex Edler's dump in caromed awkwardly off the glass on the sideboards and out to the defenseman just inside the blue line. Bieksa's quick shot beat Antti Niemi inside the right post before the goalie - or mostly everyone else on the ice - could find the puck.
That was only possible because of an apparent blown call late in regulation that allowed the Canucks to tie the game. With the Sharks clinging to a 2-1 lead in the final minute, Dan Boyle was called for icing on a clear from behind his net.
But replays showed the puck hit Vancouver forward Daniel Sedin in the shoulder, which should have negated the call. Instead, the Canucks won the ensuing faceoff in the offensive zone and Ryan Kesler deflected Henrik Sedin's shot past Niemi to tie the game with 13.2 seconds left.
''One of the most frustrating losses in my career,'' Boyle said. ''That's a tough loss.''
The Sharks have most of their key players already under contract for next season, including Thornton, who grew as a leader and a two-way player in his first year as captain.
Often criticized for his postseason play, Thornton earned accolades this year by posting a team-high 17 points, playing strong defense and then gutting through the final game with a separated shoulder.
''It's a tremendous step for him as an individual and for us as an organization, to have your captain show up and play that way,'' coach Todd McLellan said.
Kyle Wellwood is the only forward on the top three lines who is eligible to become an unrestricted free agent, while Ian White and Niclas Wallin are the only potential UFAs among the top six defensemen.
The most notable restricted free agent is Devin Setoguchi, who followed an inconsistent regular season with seven goals in the playoffs, including two overtime game-winners.
Even though many key players like Thornton, Boyle, Marleau and Dany Heatley are in their 30s, McLellan said it's ''ridiculous'' to think this team's window of opportunity has closed.
''We have some very talented players that are under contract,'' McLellan said. ''We have a real strong core. We've learned a lot of lessons along the way. We've grown as a team. In my opinion, there's absolutely no reason why we can't be an elite team again next year, as we were the last three, four, five years. We expect to be there. That's the standard we live by.''
---
AP freelancer Kevin Woodley contributed to this report from Vancouver, British Columbia.
---
Josh Dubow can be reached at http://twitter.com/JoshDubowAP
---
---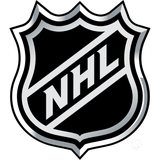 Get more from National Hockey League
Follow your favorites to get information about games, news and more
---