National Hockey League
National Hockey League
Sharks hold on to beat Canucks
Published
May. 20, 2011 1:00 a.m. ET

Patrick Marleau got San Jose off to a fast start, Antti Niemi preserved the lead with spectacular short-handed play in the second period, and the Sharks hung on for the win they desperately needed after losing the first two games in Vancouver.
Marleau scored twice in the first period, Niemi made 27 saves, and the Sharks capitalized on 10 power-play chances to beat the Canucks 4-3 Friday night in Game 3 of the Western Conference final.
''We realize how important tonight was,'' captain Joe Thornton said. ''We realize what's at stake. The guys showed up and the fans were into it. They gave us an extra boost.''
Ryane Clowe and Dan Boyle also scored and Joe Thornton had three assists for the Sharks, who still trail the series 2-1 after winning a conference final game on home ice for the first time in franchise history.
San Jose looked like a completely different team than the one that was outscored 10-5 in losing the first two games of the series in Vancouver. The Sharks scored three times in the first period and had 15 of the first 16 shots on goal to snap an eight-game losing streak in the conference final, including a sweep last year to Chicago.
''The last two have not been anywhere near par for our group,'' coach Todd McLellan said. ''So it was nice to see us return to the way we can play.''
Game 4 is Sunday in San Jose.
Alexandre Burrows, Dan Hamhuis and Kevin Bieksa scored in the third period for the Canucks, who were unable to overcome their slow start or capitalize on big chances in the second.
The Canucks nearly rallied from a three-goal deficit, thanks to a five-minute boarding call on Jamie McGinn against Aaron Rome that led to power-play goals from Hamhuis and Bieksa to cut San Jose's lead to 4-3 with 3:56 remaining.
But the Canucks couldn't get the equalizer as they were hurt by a late penalty by Bieksa — his third of the game. That gave the Sharks their 10th power play, something that upset Vancouver coach Alain Vigneault.
''I thought we were pretty disciplined,'' Vigneault said. ''So if I were to comment on what I think of the penalties, I'd get a pretty big fine. So I'm going to save my money.''
Vigneault has bigger concerns with the status of two of his defensemen in doubt. Both Rome and Christian Ehrhoff could miss Game 4 because of injuries after taking hits from McGinn. McGinn also could be suspended after getting his second game misconduct of the playoffs.
After the Sharks broke out to a 3-0 lead after one period on a pair of power-play goals and Marleau's breakaway, Niemi and a much-improved penalty-killing unit maintained that lead in a tense second period.
San Jose got the first five power-play chances in a major turnaround from what happened when the Sharks were undisciplined and a step slow in Vancouver. But even when the Canucks got a chance with a man — or even two-man — advantage, they struggled to beat Niemi.
During one stretch of 4:05 late in the second period, Vancouver was on the power play, including 1:55 over two stints with a 5-on-3 advantage. The Canucks managed just five shots during that entire time, with none getting past Niemi. He robbed Burrows at the side of the net and made a tough stop on Daniel Sedin.
Joe Pavelski added a key block of a good chance by Sami Salo as the Sharks frustrated a Canucks team that had four power-play goals in winning the first two games at home.
''With the chances we had, we have to score,'' Canucks captain Henrik Sedin said. ''They were blocking a lot of shots. Maybe we need to look at taking the extra pass. It was tough to take. We were feeling good about ourselves.''
Urged on by their boisterous fans wearing orange shirts and waving orange towels, the Sharks responded from the two losses in Vancouver with a dominant first period led by a dangerous power-play unit and strong play from Thornton's line against the Sedin twins.
After being done in by committing too many penalties in Game 2, the Sharks took advantage of a couple of early calls against the Canucks to seize control early. With Maxim Lapierre in the penalty box for roughing, Thornton threaded a perfect pass from behind the net to Marleau, who poked the puck through Roberto Luongo's pads less than 4 minutes in to score in his fourth straight game.
Then with Ehrhoff serving a double-minor for high-sticking, Clowe knocked a rebound of Boyle's point shot past Luongo to make it 2-0 before the midpoint of the period.
Vancouver managed to kill off the second minor but fell even further behind when Marleau blocked Alexander Edler's point shot and then took a feed from Thornton to go in alone to make it 3-0.
Marleau has five goals in four games after failing to post a point in the first six games against Detroit. The turnaround came shortly after former teammate Jeremy Roenick called him ''gutless'' on national television.
''Things are just starting to go in,'' Marleau said. ''I'm playing with some pretty good players, obviously. Just getting into some good areas. The puck is starting to go in.''
The Sharks maintained the three-goal lead even when the Canucks applied some late pressure, with Niemi making two tough stops against Jannik Hansen in the closing minute of the first period.
''Their goals took the momentum right out of the game for us,'' Canucks center Ryan Kesler said. ''When you go down 3-nil in the first it's tough and we have to learn from that.''
Notes: Sharks C Logan Couture left with an injury in the third period but is expected to play in Game 4. ... The Sharks had lost all five home games they had played in the conference final, dropping three to Calgary in 2004 and two last year to Chicago.
---
---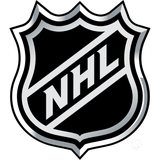 Get more from National Hockey League
Follow your favorites to get information about games, news and more
---