National Hockey League
National Hockey League
Senators-Sabres Preview
Updated
Mar. 5, 2020 2:15 a.m. ET

Though a longshot to make the playoffs, the Ottawa Senators haven't lost their fight.
Neither have the Buffalo Sabres, though perhaps not for the right reasons.
The visiting Senators can record a third straight victory and take the season series from the Sabres on Friday night.
Sitting fifth in the Atlantic Division with some traffic also in the way of reaching a wild-card spot in the Eastern Conference, Ottawa (33-30-8) knows its chances of making a second straight playoff appearance are slim. That doesn't mean the Senators are resigned to anything.
"We just have to play the games, play hard, play for each other, and at the end of the year show that we still care in here," defenseman Erik Karlsson told the NHL's official website.
The Senators displayed that grit Tuesday when Mika Zibanejad scored the tying goal with 7.1 seconds left in regulation and Karlsson came through late in overtime for a 3-2 victory over Minnesota.
''We're going to try and win every single game that we have left,'' said Karlsson, who has five points in three games. ''That's the mentality we're going to have in here.
''There's not a second that we're going to try and not play our best and not work our hardest.''
After sweeping a brief home stay against Toronto and the Wild, the Senators try to avoid a third consecutive road defeat before returning for two more in Ottawa.
They are 0 for 17 on the power play in seven games but those fortunes could change against the Sabres (28-33-10), whose last seven opponents went 7 for 22 (31.8 percent) with the man advantage.
Craig Anderson has stopped 52 of 54 shots over two contests after struggling in last Thursday's 6-2 loss at Florida in his return from missing four games with a lower-body injury. He's won four straight at Buffalo, 11 of 12 overall in the series and has a 1.66 goals-against average in his last 14 against the Sabres.
Anderson was in net throughout as the Senators took two of the first three meetings this season.
The Sabres have earned a point in six of eight but fell for the eighth time in 12 games, 3-2 in overtime to Montreal on Wednesday. In a matchup of frustrated teams, Buffalo was whisted for 14 of the game's 26 penalties and half of the six 10-minute misconduct calls.
Though the Sabres continue to play hard, their lack of discipline is something rather typical of a team set to miss the playoffs for a fifth consecutive season.
"We certainly let the game get away from us with our composure level," coach Dan Bylsma said. "No question it's the difference in the game."
Ex-Senator Robin Lehner, also involved in the pushing and shoving Wednesday, has dropped four in a row and allowed three goals in three straight. However, he's 1-0-1 with a 1.57 GAA against his former club this season.
Teammate Ryan O'Reilly had an assist in his return after missing 11 games with a lower-body injury. He hasn't recorded any of his team-leading 50 points against the Senators.
Rookie Jack Eichel has three goals and an assist in the season series.
Buffalo is 1 for 16 on the power play in four games. Ottawa has killed all 11 penalties in its last four.
---
---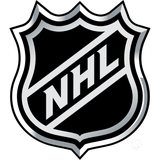 Get more from National Hockey League
Follow your favorites to get information about games, news and more
---