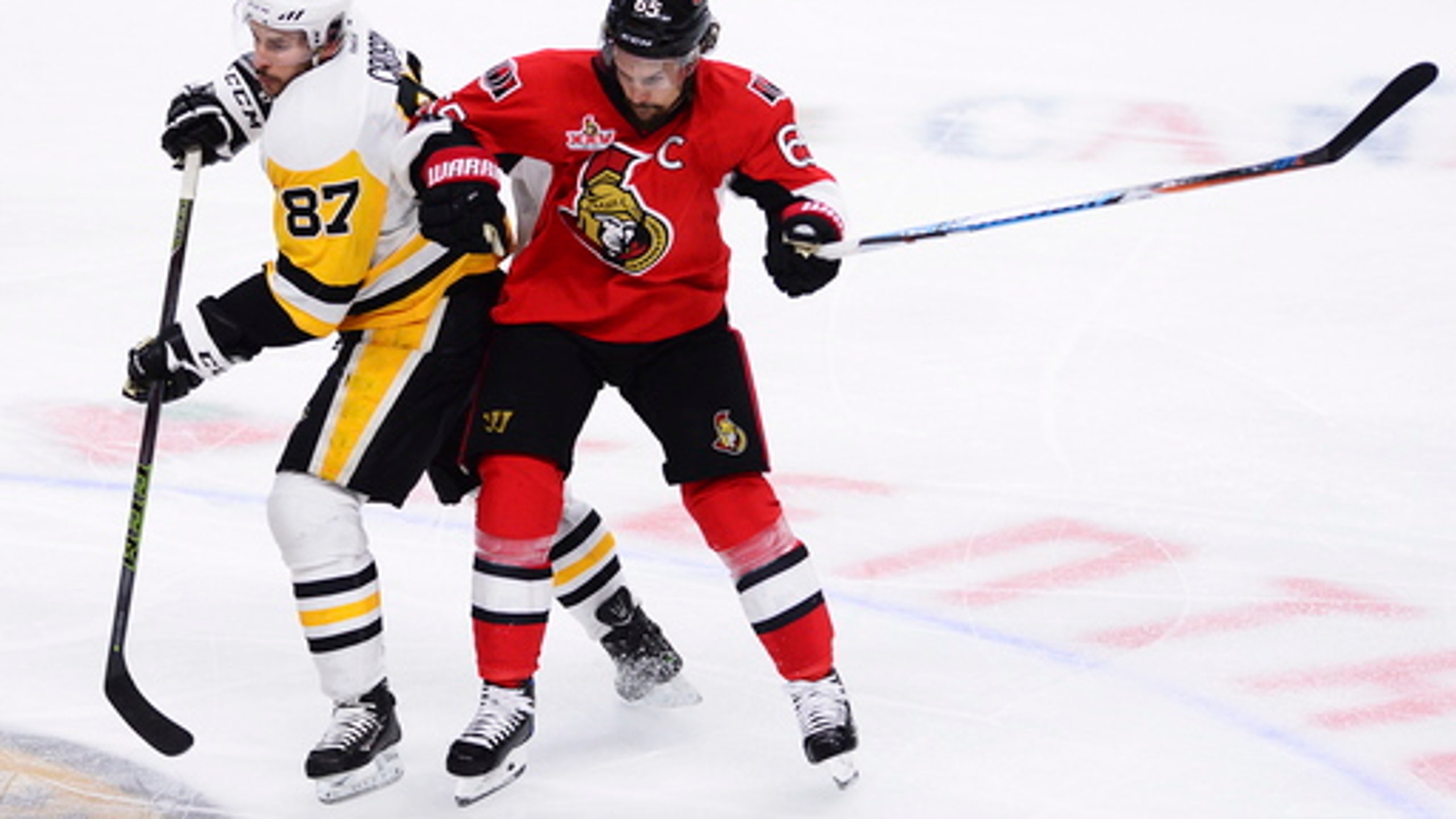 Senators' Karlsson has no timeline to return after surgery
BY AP • September 7, 2017
NEW YORK (AP) Ottawa Senators captain Erik Karlsson has no timetable to get back on the ice following offseason foot surgery.
Karlsson, the runner-up for the Norris Trophy as the NHL's top defenseman, said Wednesday he hasn't been able to do anything for three months since the operation in June to repair torn tendons in his left foot. The 27-year-old played with foot fractures and torn tendons during the playoffs as the Senators reached Game 7 of the Eastern Conference final.
''It's going to be a while,'' Karlsson said in an interview with The Associated Press at the annual NHL/NHLPA media tour. ''We'll see when I can start skating again. We don't have a timeline for that, either. I think once I do that, we will know a little bit more clearly when I'll be able to play again.''
At the time of the surgery, Ottawa general manager Pierre Dorion forecast a four-month recovery that would allow Karlsson to start the regular season. With the Senators opening Oct. 5 against Washington, that's now in doubt.
Karlsson, who came back from a torn Achilles tendon in 2013, hopes taking it slow ensures this won't be a long-term problem. The smooth-skating Swede who was third among defensemen with 71 points last season was glad the injury came at a time that allowed him to focus on his wedding and isn't worried about having no target return date.
''It's actually been pretty nice,'' Karlsson said. ''Sometimes you put timelines and you expect certain things and with injuries you're always going to have things that are not going to go the way that you want. And I think with this we've been really good in taking our time and making sure that this is not something that's going to affect me down the road.''
Despite playing with so many foot problems, Karlsson led all defenseman with 18 points in the playoffs. Ottawa lost to the eventual Stanley Cup champion Pittsburgh Penguins in double overtime, and Karlsson earned a lot of respect around the league by playing and performing well while injured.
''You can't help but respect a player like that that plays in a ton of situations and just seems to be so effective and make it look it easy at times even when it was known that he was injured and he was playing through it,'' said Ryan McDonagh, whose New York Rangers lost to the Senators in the second round. ''I've played through injuries similar to my foot, too, in past playoffs. It was pretty incredible to see the things he was able to do.''
---
Follow Hockey Writer Stephen Whyno on Twitter at http://www.twitter.com/SWhyno
--
For more AP NHL coverage: https://apnews.com/tag/NHLhockey
---
---