National Hockey League
National Hockey League
Senators-Hurricanes Preview
Published
Nov. 6, 2015 11:30 p.m. ET

Kyle Turris is among the NHL's goal-scoring leaders with nearly all of that success coming on the road. It's a big reason why the Ottawa Senators are doing much better as the visitor than the host.
Turris looks to continue that surge as the Senators try to win consecutive road meetings with the Carolina Hurricanes for the first time in eight years Saturday night.
Turris has eight goals, a total he needed 37 games to reach last season. The center has six goals on the road in 2015-16, four more than the next member of the Senators (7-4-2) and just five short of his total from last season.
The production is paying dividends for Ottawa, which is 5-1-0 on the road with Turris scoring at least once in each of the victories.
The venue hasn't mattered when Turris has faced Carolina (5-8-0), scoring just two goals in his last 11 meetings. However, he had an assist on Mark Stone's goal with 14 seconds left in overtime of a 2-1 win in Raleigh on March 17.
The Senators, though, are 2-10-1 in their last 13 visits.
Ottawa enters this matchup in search of its first three-game winning streak of the season after beating Winnipeg 3-2 in a shootout at home Thursday. Turris didn't get a point in regulation or overtime but found the net in the tiebreaker.
"The last 10-14 days I've liked what I've seen in terms of our progression," coach Dave Cameron said. "We have to put in the work in every day so that continues throughout the year."
Cameron will have Stone back after he served a two-game suspension for his hit on Detroit's Landon Ferraro in last Saturday's 5-3 loss. The right wing has two goals in his last three meetings with the Hurricanes.
"It's always hard watching whether it's suspension, injury, sickness or just being out. It's never fun," Stone said. "You're happy when the boys are getting wins. It's a good time to come back in."
The Senators are expected to have Andrew Hammond in net after playing Craig Anderson for three consecutive games. Hammond made 35 saves at Carolina in March, including 18 in the third period.
Like the Senators, the Hurricanes are having a tough time at home, dropping four of five after giving up four unanswered goals in Friday's 4-1 loss to Dallas.
"Still found a way to beat ourselves, and it's frustrating," center Jordan Staal told the team's official website. "Still a lot of good things, but we have to have that killer instinct to finish games.
"That's the good thing: we have a game (Saturday). We can't really dwell on this one for too long when we play (Saturday). We have to let it go."
Staal has scored in each of the last two games, but he's gone 10 without a goal against Ottawa.
Eric Staal has 22 points in 20 career home matchups with the Senators, including 14 in the last 10. The center assisted on his brother's goal Friday, giving him four points in five games.
---
---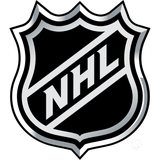 Get more from National Hockey League
Follow your favorites to get information about games, news and more
---