National Hockey League
National Hockey League
Senators 4, Panthers 1
Published
Apr. 1, 2011 4:20 a.m. ET

Colin Greening missed a great chance at his first career hat trick. The Ottawa rookie still called it a ''fantastic'' night.
Greening scored twice in the second period and the Senators completed a season sweep of the Florida Panthers with a 4-1 victory Thursday night.
It was the first two-goal outing for Greening, who was playing in his 22nd NHL game after spending most of the season in the minors.
''That was fantastic,'' Greening said. ''It's my first multiple-goal game. It's nice to get two goals. I can't really describe the feeling.''
Nick Foligno and Filip Kuba also scored for the Senators, who have won six in a row against Florida dating to last season. Marek Svatos had two assists.
Craig Anderson made 37 saves to improve to 9-4-1 since being acquired in a trade with Colorado in February.
A backup for the Panthers for two seasons, Anderson beat his former team for the third time since joining the Senators. He allowed only one goal in each game.
''It doesn't matter who you play,'' Anderson said. ''It just happens to be a team I used to play for. It's just important for us to build something.''
Michal Repik scored for the Panthers, whose season-high losing streak stretched to seven games.
Scott Clemmensen, starting in goal with Tomas Vokoun nursing a back injury, stopped 19 shots.
''Disappointing effort,'' Panthers coach Pete DeBoer said. ''We haven't had many of them, but that's one for sure. We got beat in a lot of different areas on the ice. Our best players weren't good, from the goalie to the first line to our leading scorer to anybody. It was a rotten game.''
Both teams have been eliminated from playoff contention, but with the victory the Senators moved into a tie with the Panthers for 27th place in the overall standings. Both teams have 77 points, although the Senators have more regulation victories (27-19).
Greening's first goal at 2:30 of the second period gave Ottawa a 2-0 lead. After a battle along the boards, the puck slid over to Greening, who fired a wrist shot over the left shoulder of Clemmensen.
After Repik made it 2-1 at 6:02, Greening answered only 34 seconds later. Svatos chased down a rebound behind the net and fired a no- look pass to Greening just outside the crease. Greening beat Clemmensen with a wrist shot.
Less than a minute later, Greening took a feed from Jason Spezza with Clemmensen totally out of position. But Greening's tap-in hit the back of Svatos.
''I kind of whiffed on the puck a little bit,'' Greening said. ''I thought it was going in the net, but there were like three bodies in front of the net and I remember looking at everybody's pants, and I was like, `Please fall, so I can whack it in.' But it didn't end up going in. The guys were joking, they were like, 'I guess you didn't want it.' It wasn't a lack of passion, it was a lack of scoring.''
Greening had another good scoring chance in the third period, but Clemmensen made a nice leg save off a wrist shot and then stopped Greening's rebound attempt.
Greening finished with a game-high five shots on goal.
''He played well,'' Ottawa coach Cory Clouston said. ''It was a real good game for him. He had the hat trick on his stick, I'm not sure how he didn't bury it. I thought he did a real good job offensively, but I thought as well he did a good job defensively.''
Kuba made it 4-1 at 14:24 of the second with his first goal in 60 games this season. He beat Clemmensen with a slap over the left shoulder from the top of the right faceoff circle.
''It's been a long time,'' said Kuba, who had three goals each of the last two seasons. ''I'm happy that I scored, but one goal is not making a season a lot better anyway. When you can score four goals, it's great, but I don't think we played a really good game. But it counts as two points.''
NOTES: Ottawa D Erik Karlsson left the game in the first period after his right thigh was cut by a skate. Clouston said the cut required ''24-25'' stitches. ... Florida went 0 for 3 on the power play, making Ottawa successful on 79 of its last 82 penalty kills. ... The last time the Panthers had lost seven in a row was from Feb. 1-March 2, 2010, when they went 0-6-1. ... The last time the Senators swept the Panthers was in the 2006-07 season. ... Foligno's goal was the 100th point of his career.
---
---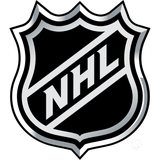 Get more from National Hockey League
Follow your favorites to get information about games, news and more
---