National Hockey League
National Hockey League
Seguin shines in Bruins' Game 2 win
Published
May. 17, 2011 1:00 a.m. ET

Boston Bruins right wing Michael Ryder laughed during the postgame interviews when a reporter asked about the chemistry between himself and 19-year-old Tyler Seguin "over the years."
"Over the years? It's been a year," Ryder said.
But you never would have guessed it's only been a year since the Bruins drafted Seguin second overall in the NHL draft. In fact, Tuesday's Game 2 against Tampa Bay was only the second playoff game Seguin has ever played professionally, and already the rookie's performance has been tagged more like a veteran and less like a greenhorn, thanks to his efforts in the Bruins' 6-5 win over the Lightning, evening the Eastern Conference finals at 1-1.
Seguin was called upon when Bruins forward Patrice Bergeron left Game 4 of the second round against the Flyers and was diagnosed with a concussion. When Bergeron was ruled out for Game 1 of the conference finals, Seguin was given his first playoff opportunity. In a 5-2 losing effort, Seguin still posted a goal and an assist with the help of Ryder. As Seguin pointed out, Ryder assisted on not only his first playoff goal, but also his first career NHL goal, as well.
"Yeah, I think I always felt we were clicking throughout the season," Seguin said. "I've got to give a lot of credit to that guy. So, I think I try to use my speed and I've always been a decent playmaker, and he's got a tremendous shot. So really when I'm in their zone, I'm just looking for that guy, and I know he's not going to make a mistake."
In Tuesday night's game, the chemistry only seemed to grow. Seguin accounted for two goals and two assists — all in the second period — while Ryder also found the back of the net twice and helped out on one of Seguin's goals. Chris Kelly was also credited with an assist in the game.
Ryder wasn't surprised with Seguin's impressive play, or with the results his line has been able to deliver.
"He wasn't drafted second overall for no reason," Ryder said. "But he's definitely got great skill there. We have some chemistry together, and we clicked. We read off each other well. I don't know what it is, but it's a good thing, I guess."
Perhaps all the skillful Seguin needed was a bit of fine-tuning. Though he said it was "tough" to watch the first couple of rounds of the playoffs as a healthy scratch, he was able to learn a lot before stepping out on the ice. That experience, paired with some helpful words from his teammates, helped Seguin produce points in his first two playoff games.
"I told him in the offensive zone to hold on to the puck and don't just throw it away," Ryder said. "I said, 'You're good enough to just make plays, and that's all we need.' He's been doing that, and it's been great."
While the Bruins did give up five goals of their own, making the game a lot closer in the final minutes of the third period, they're pleased to be getting offensive production without Bergeron in the lineup. The play of Seguin and Ryder is a big reason for that.
"I mean, four goals between the two of them is certainly a big reason why we won this game tonight," Bruins head coach Claude Julien said. "But Mike played well, and like I said, Tyler was really, really good for us with just going out there with lots of confidence. It was nice to see, and that's the part that we expect out of Tyler moving forward, and hopefully that continues."
---
---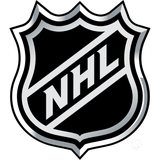 Get more from National Hockey League
Follow your favorites to get information about games, news and more
---