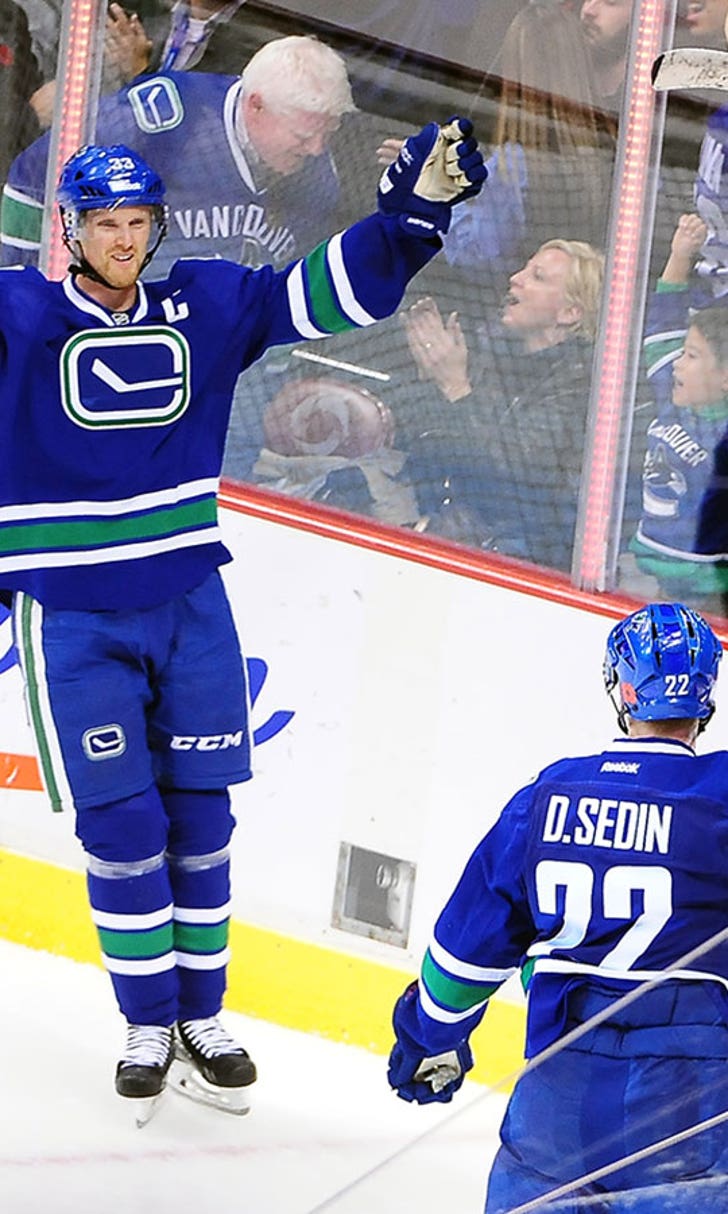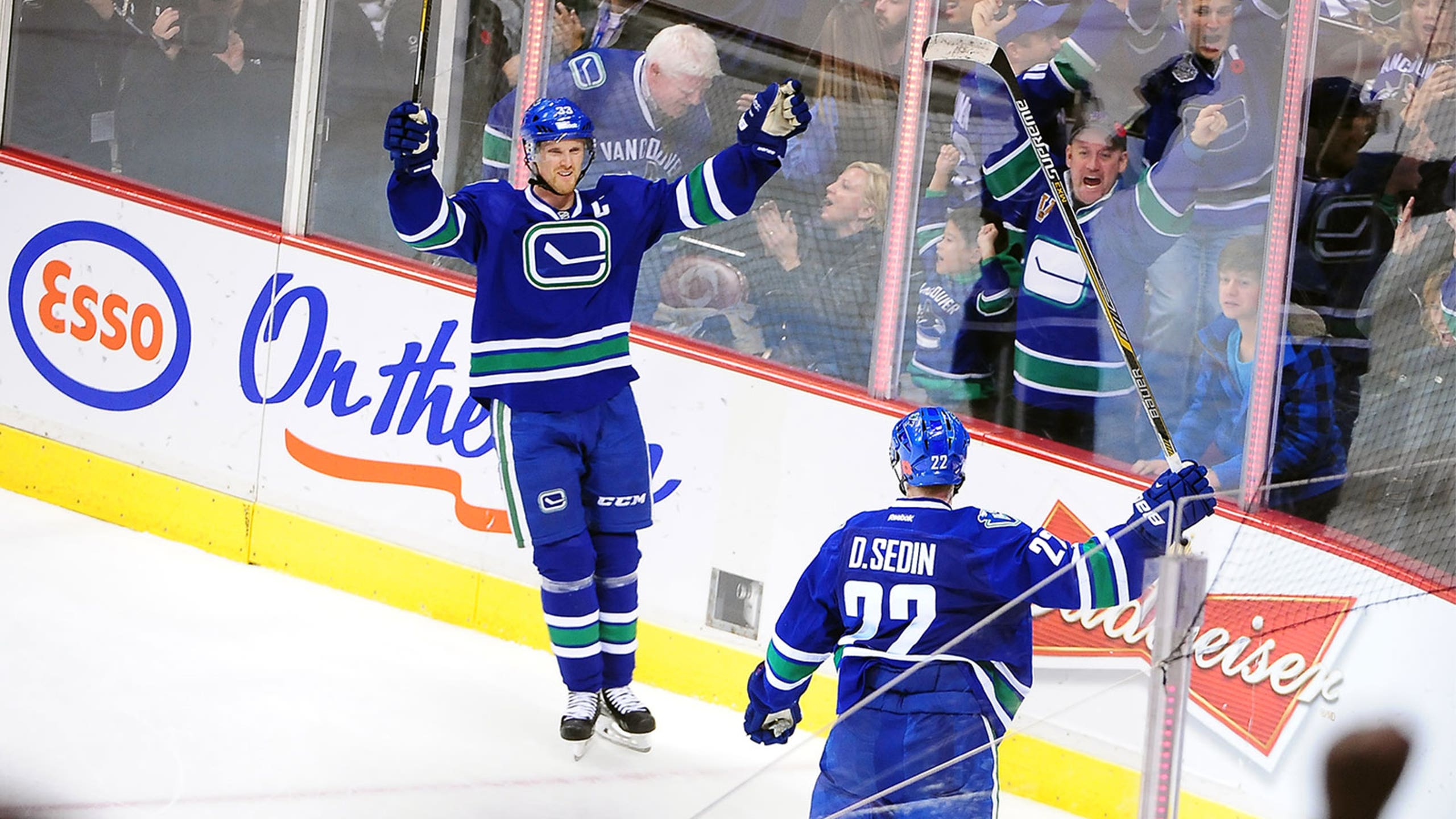 Sedins perplexed by aprons during selfie scavenger hunt
BY foxsports • August 19, 2015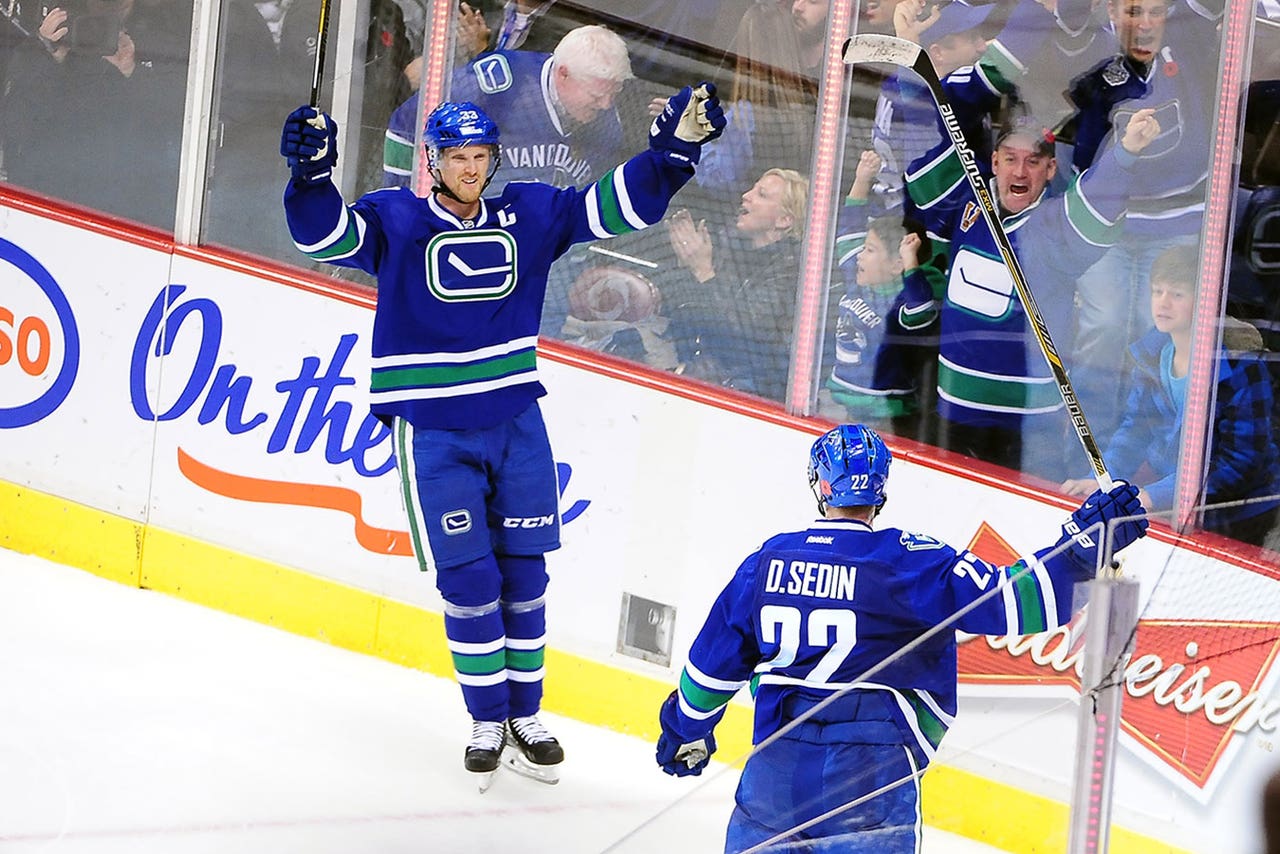 Episode 3 of the Canucks' popular Sedin vs. Sedin video series premiered Wednesday, and this time, the twins went head-to-head in a selfie scavenger hunt.
What is a selfie scavenger hunt, one might ask? Well, each brother was tasked with running around the Canucks' rink to take selfies doing different activities in different areas of the building.
One hilarious moment from the competition showed neither Henrik nor Daniel had any idea what an apron was. The task asked both to take a selfie with a cook wearing an apron, so each brother knew enough to go to the kitchen, but Daniel remained confused as a cook handed him the garment while Henrik wondered aloud whether an apron is a hat.
The Sedins, of course, are Swedish and English is not their first language, so they get a bit of a break, but the brothers have been playing in North America for 15 years now. It seems like they probably don't do much of the cooking at home.
The video is full of other funny moments, as Henrik took a selfie with a water bottle when asked to take a selfie with a photo of his brother (the water bottle did have Daniel's face on it) and Daniel dressed up in full construction worker gear when asked to take a selfie on a forklift.
Henrik earned the victory in this one, narrowing Daniel's advantage to 2-1 in this five-part challenge. The Canucks will be back with another video on Thursday.  
---
---