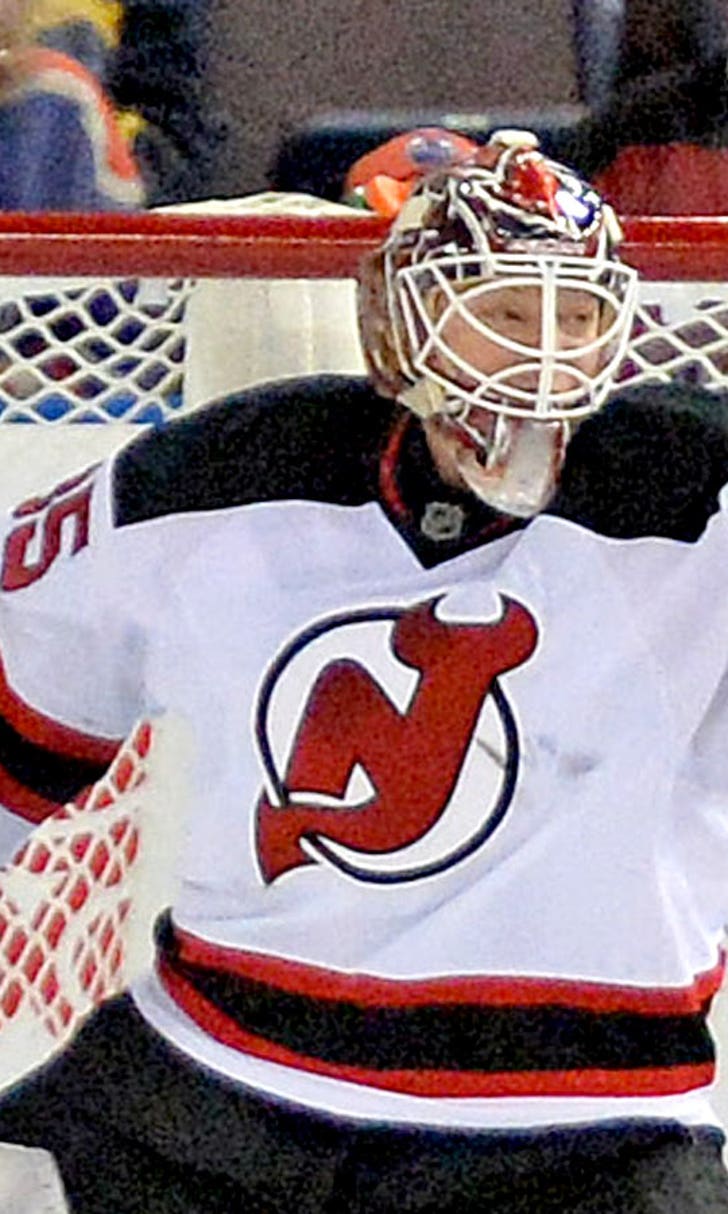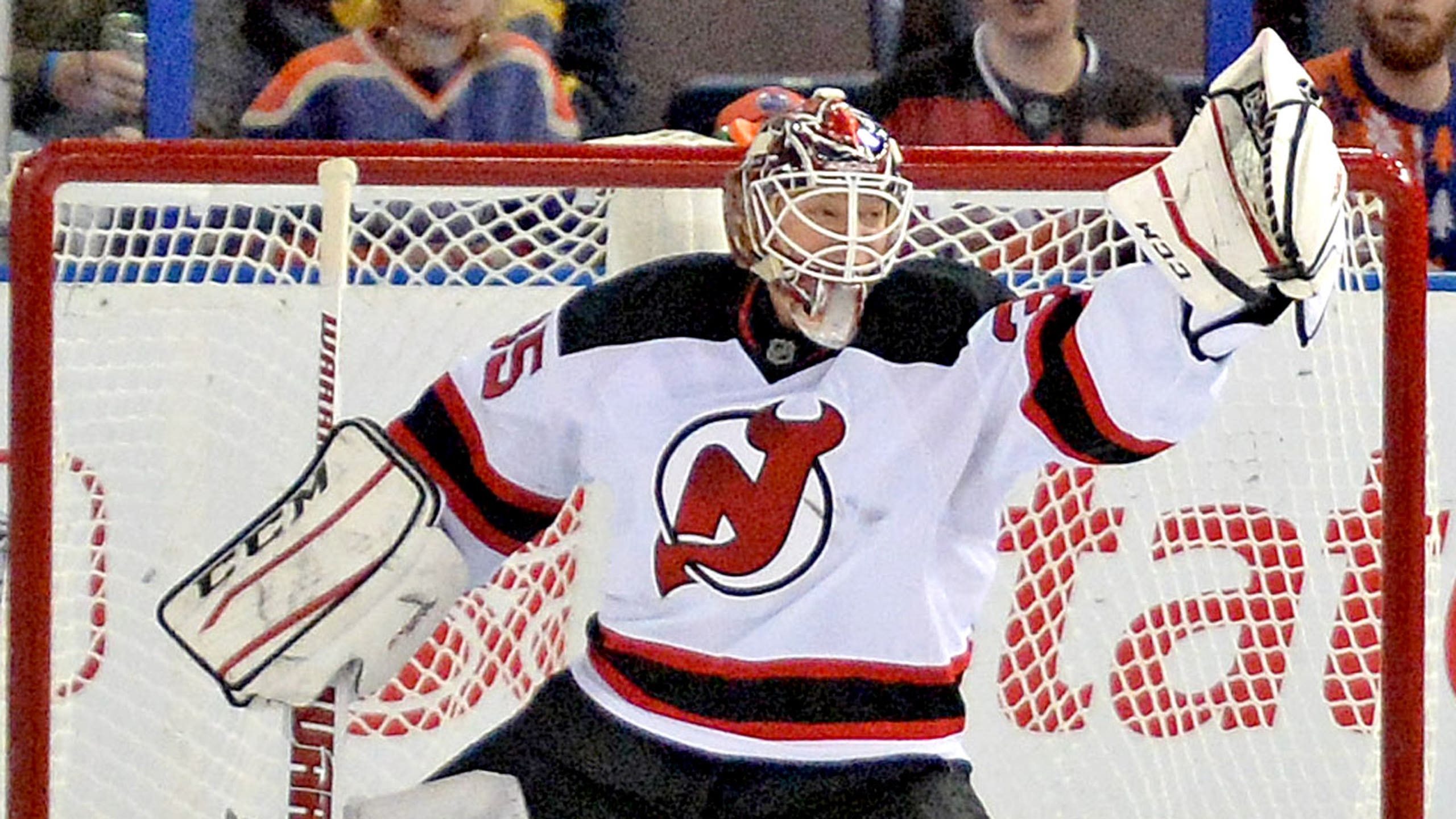 Schneider stops all 29 shots Oilers shots as Devils get shutout win
BY foxsports • November 22, 2014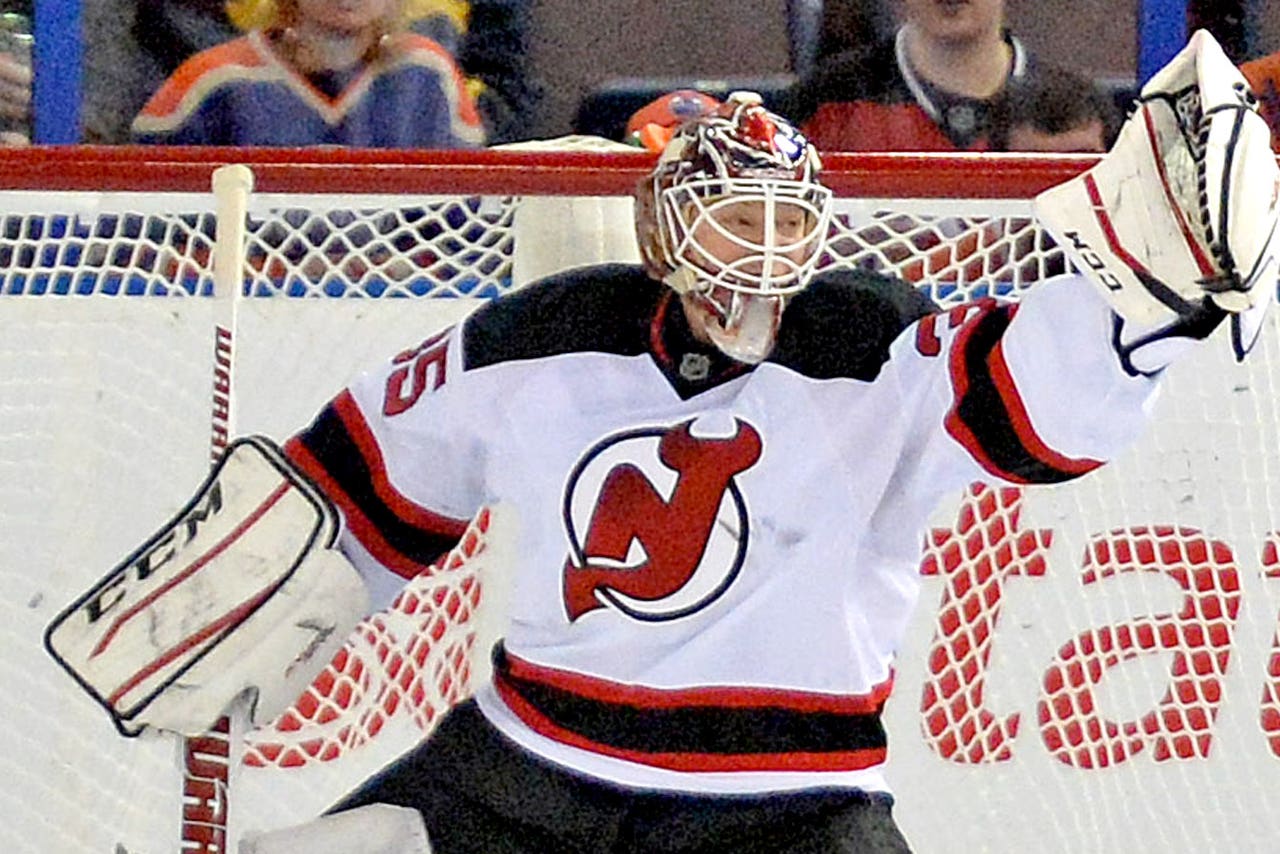 Cory Schneider gave the New Jersey Devils just what they needed to end a two-game skid.
Schneider made 29 saves for his second shutout of the season and 14th of his career as the Devils beat the Edmonton Oilers 2-0 on Friday night.
"It was a big game," Schneider said. "We weren't real happy with our last game and we had lost two in a row and we had to stop that (skid). This is going to be a big road trip for us and to get even so far on the trip is important for us.
"Shutouts are nice, it means you won the game which is important to me. Some nights you need a shutout, they are going to come in a 1-0 or 2-0 game. That's more the mentality I have is do what you need to do to make sure your team has the extra goal."
Adam Henrique and Tuomo Ruutu scored and Eric Gelinas had two assists as the Devils won for just the third time in their last nine games.
"We had a good effort tonight across the board," Devils coach Peter DeBoer said. "I particularly liked our second period. I thought we got through the first period, but I thought our second period we started playing like we really needed to play. We're grinding, we played hard in their end. We didn't give them much and that has to be our game."
The Oilers have lost five in a row for the second time this season.
"It's not fun to be on losing streaks, that's for sure," said Edmonton forward Taylor Hall, whose team has also had a four-game skid this season. "It's a tough way to come to the rink. We just need to find a way.
"We've talked so much, but it has to be at the point where we are sick of (losing). I'm not questioning the try or the character on our team, we have just got to be better."
Oilers coach Dallas Eakins said that the Devils stuck to a pretty predictable script.
"They are a team that sits back and they wait and they wait and it is usually a low-scoring affair," he said. "They wait for you to turn a puck over and they usually shove it right where the sun doesn't shine. That's what they did. We had a costly turnover that they turned into a goal and that was all they needed."
Edmonton had a good chance to start the scoring midway through the opening frame, as Benoit Pouliot had Schneider beat with a deke, but Pouliot lost control of the puck before he could put a backhand shot into a wide-open net.
New Jersey's best opportunity in the scoreless first period came as the Oilers coughed up a short-handed breakaway to Henrique, but Edmonton goalie Viktor Fasth was able to get a piece of the shot to deflect it wide.
New Jersey got on the scoreboard just past the midpoint of the second period as Henrique got another partial breakaway, shrugging off defender Justin Schultz before putting the puck through Fasth's legs for his fifth of the season.
The Devils made it 2-0 with 5 minutes left in the second as Ruutu sent a shot to the top corner from the middle of the left faceoff circle that Fasth only waved at.
Things got even tougher for the Oilers in the second period as Pouliot left the game with a broken foot after blocking a shot. The team later announced he will be out indefinitely.
New Jersey outshot the Oilers 19-8 in the second.
Edmonton had an opportunity to get back into the game early in the third when Marek Zidlicky took a double minor for high-sticking Nail Yakupov in the face, but the Oilers were unable to get anything going on the extended man advantage.
NOTES: Oilers F Ryan Nugent-Hopkins played in his 200th career NHL game. ... Schneider made his 20th consecutive start, setting a New Jersey record for starts from the beginning of the season. Martin Brodeur started the first 19 games of the 2001-02 season. Brodeur holds the team record for consecutive starts with 44, accomplishing the feat at the end of the 1995-96 season. ... Oilers D Mark Fayne played his first game against his former team after signing with Edmonton as a free agent last summer. Fayne spent his first four seasons with the Devils. ... Out for the Devils were Ryane Clowe (concussion), Jon Merrill (arm) and Bryce Salvador (lower body). ... New Jersey F Jaromir Jagr was held without a point after coming in with 15 goals and 24 assists in 32 career games against the Oilers.
---
---