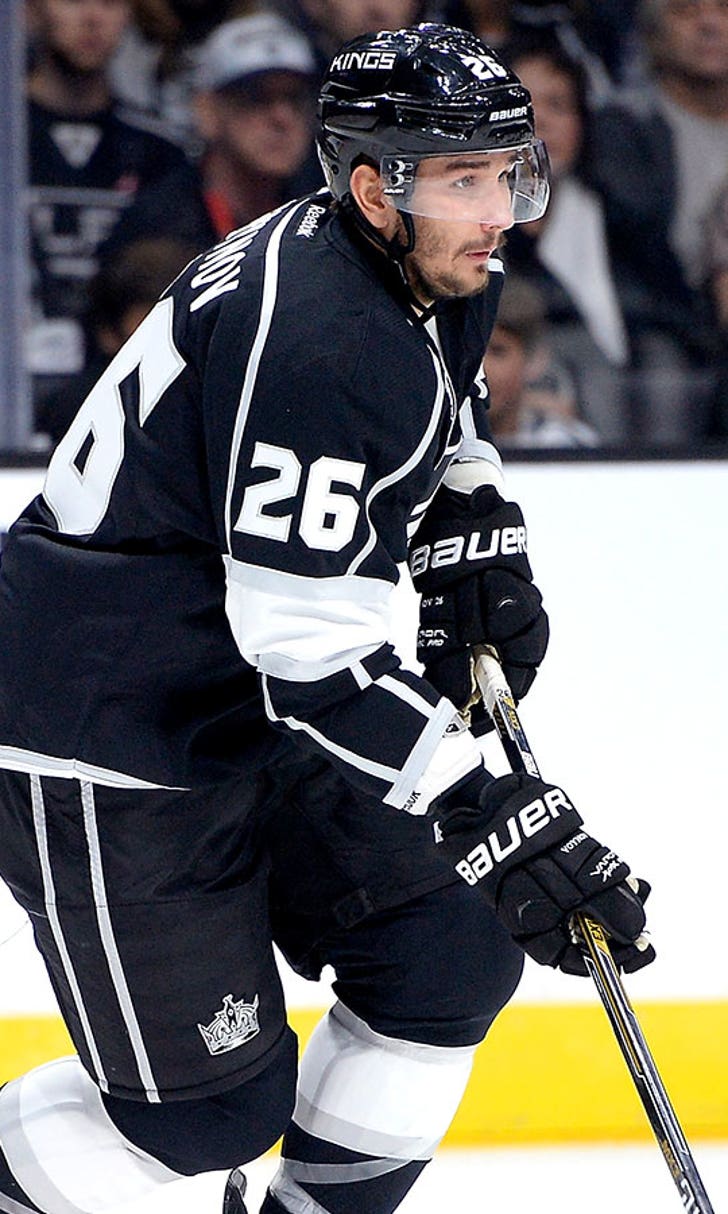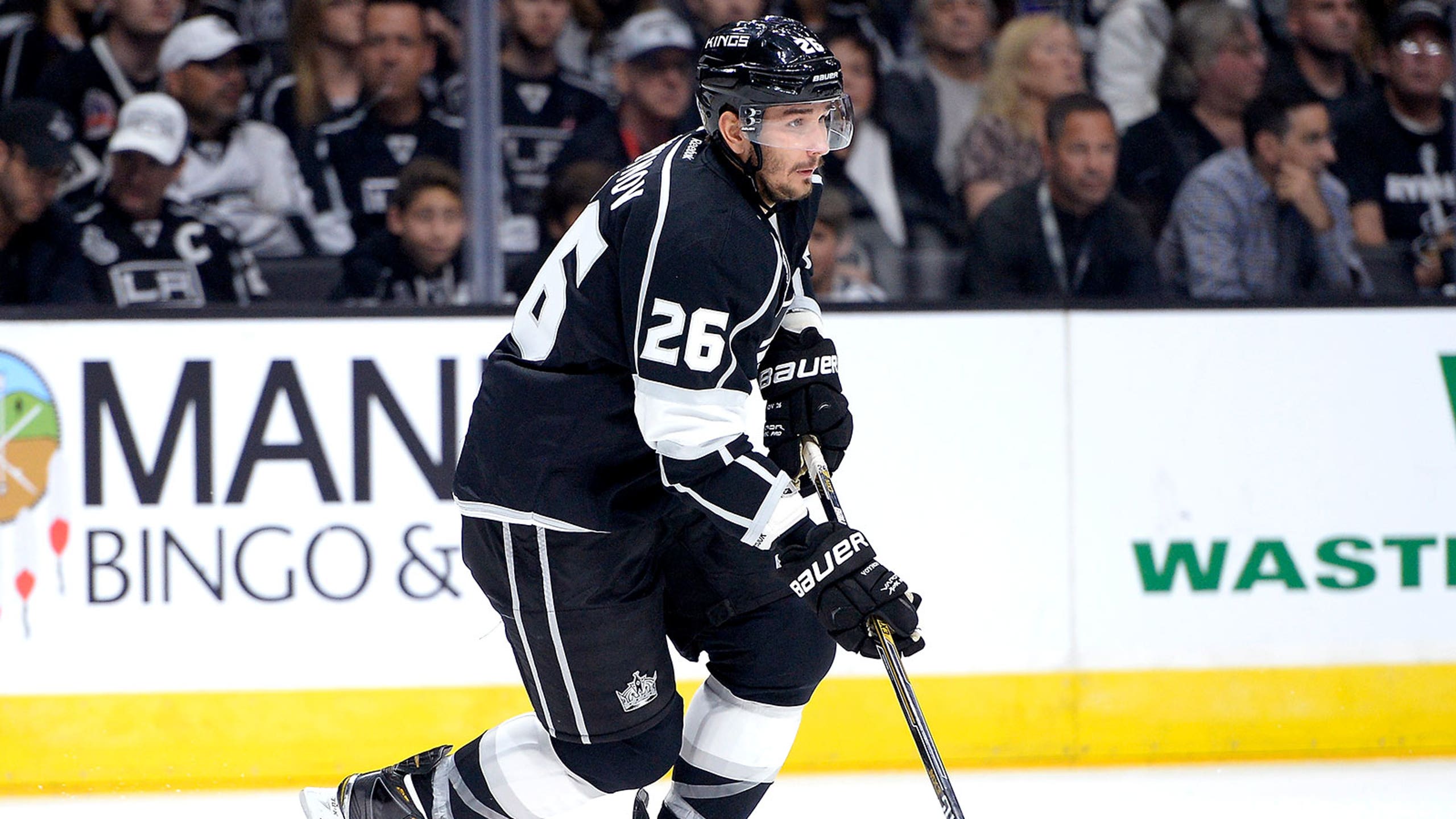 Salary-cap relief for Los Angeles Kings over Voynov unclear
BY foxsports • November 17, 2014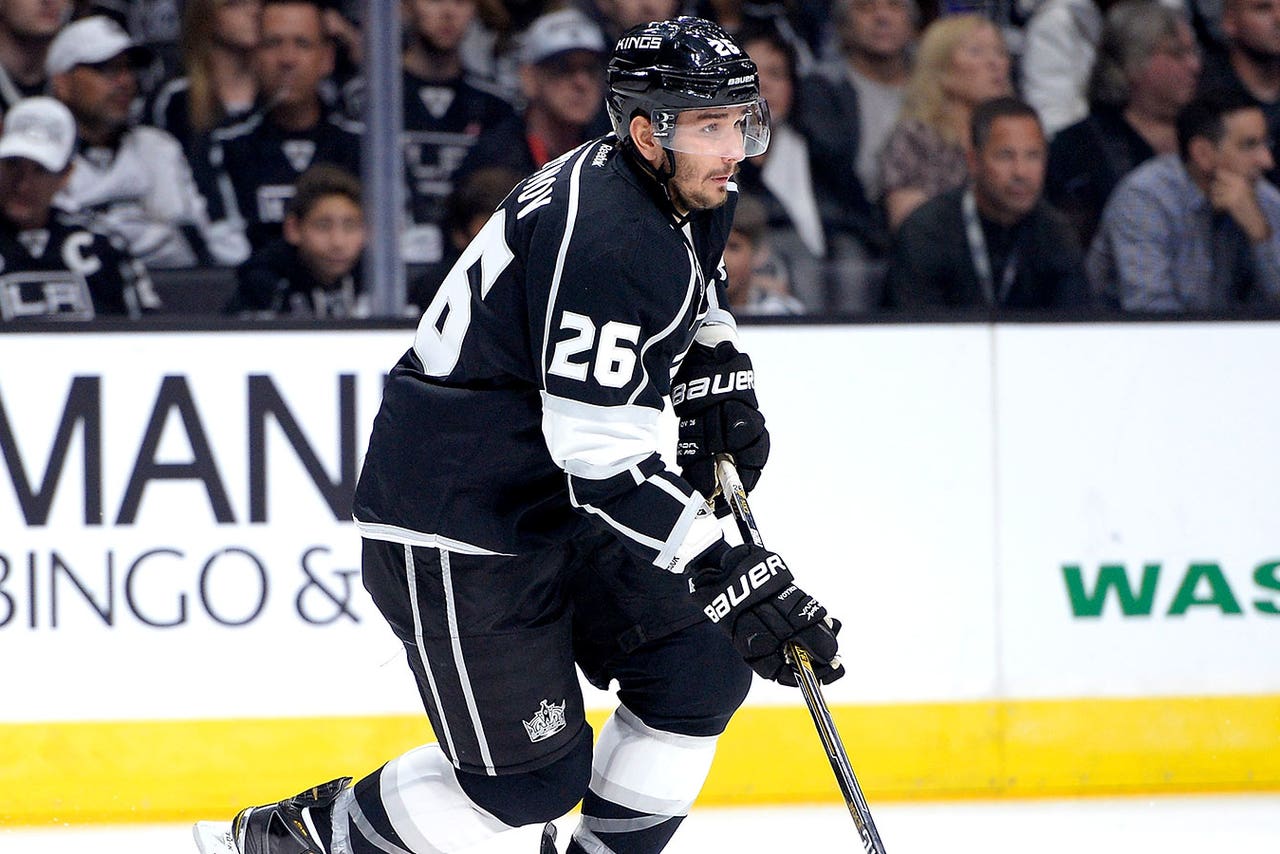 TORONTO -- Slava Voynov remains off the ice and part of the Los Angeles Kings' salary cap.
The 24-year-old defenseman has been suspended without pay since his Oct. 20 arrest. He has not been charged in the domestic violence case.
His salary of $4.17 million counts against his team's salary cap, in accordance with the collective bargaining agreement. Los Angeles has had to play with 17 skaters instead of 18 once and with five defensemen instead of six another time because of cap problems.
"The CBA expressly provides for what we're doing," Commissioner Gary Bettman said Monday at the Prime Time Sports Management Conference.
He added: "The integrity of the game requires teams to comply with the salary cap. That's what creates the competitive balance. Every team has to manage its cap."
Deputy commissioner Bill Daly said what makes this case unique is that the league doesn't typically suspend with pay.
"How you treat that in the whole context of things is what's been the challenge here," Daly said. "We've had discussions with the players' association over the last several weeks to see whether maybe some kind of one-off relief might be available. We haven't been able to reach an agreement."
Voynov is due in court Dec. 1, and the Los Angeles County district attorney has until then to file charges.
"His legal situation continues to be somewhat uncertain," Daly said. "We're kind of waiting to see if there are developments there, but there's no certainty there will be before the beginning part of December. We're kind of playing it day by day."
Bettman said part of the process involves interviewing Voynov and those around the situation, something those parties are not comfortable with while legal proceedings are pending.
The NHL's treatment of Voynov is a stark departure from a year ago when Colorado Avalanche goaltender Semyon Varlamov was arrested on domestic violence charges. Varlamov was allowed to continue playing. Charges against Varlamov were dropped when prosecutors said they did not have enough evidence.
Within the past six months, there has been greater scrutiny on how pro sports leagues handle players who are charged with crimes. The NFL was widely criticized for not coming down hard enough on the domestic violence case involving running back Ray Rice.
Daly said the Rice case and the changing climate "probably plays some part in the thought process, but I'm not sure it would've changed the result."
"The facts we had available to us at the time Mr. Voynov was suspended were different than any of the facts we ever had during the Varlamov case," Daly said.
---
---