National Hockey League
National Hockey League
Sabres blank Flyers to even things up
Published
Apr. 20, 2011 1:00 a.m. ET

With fans chanting his name, Ryan Miller made one remarkable save after another to push the Buffalo Sabres back in their first-round playoff series against the Philadelphia Flyers.
Miller stopped 32 shots - including a tremendous glove stop on Danny Briere, and an outstretched stick save to foil Mike Richards during the frantic final 9 minutes - in a 1-0 victory Wednesday night that evened the series at 2.
It was his second shutout of the series after a 35-save performance in a 1-0 win in Game 1.
And it was a performance reminiscent of the dominant style Miller had been playing at a year ago, when he won the NHL's Vezina Trophy while also leading the United States to a silver medal in the Vancouver Games.
''He made saves he had no business making,'' Sabers defenseman Chris Butler said. ''It was absolutely phenomenal.''
Miller shrugged off the accolades, before becoming emotional when reminded how some fans and members of the media had questioned whether he deserved to remain the starter after allowing eight goals on 59 shots in losing the past two games.
''I'm happy that I helped the team get a win. I'm not going to pay too much attention to anybody who's talking about my game right now. I really don't care,'' Miller said, his eyes growing red. ''I don't need to listen to all of the (stuff) that's out there from people who don't know how to play goalie. I really don't give an expletive.''
No one in the soldout arena was questioning him Wednesday. Fans spent much of the third period chanting ''Ry-an Mil-ler! Ry-an Mil-ler,'' as he became the third Sabres goalie to register two shutouts in one playoff series - and first since Dominik Hasek had two against New Jersey in 1994.
''I was chanting his name, too,'' coach Lindy Ruff said. ''He was excellent.''
Jason Pominville scored at 9:38 of the first period, completing a tic-tac-toe play that proved to be the difference as the best-of-seven series shifts to Philadelphia for Game 5 on Friday. Tyler Ennis started it from the end boards with a blind backhand pass to Rob Niedermayer to create a 2-on-1. Niedermayer quickly fed a pass through the crease to Pominville, who redirected it in the open right side.
Flyers goalie Brian Boucher was sharp, too, stopping 28 shots.
Boucher has allowed only four goals on 87 shots since replacing rookie Sergei Bobrovsky in the first period of Philadelphia's 5-4 victory in Game 2 on Saturday.
It was Philadelphia's highly potent offense, which finished the season with an Eastern Conference-leading 259 goals, that failed to produce.
''There were a lot of opportunities tonight,'' coach Peter Laviolette said. ''Offensively, it seemed like we had the game down there and just couldn't get it by.''
The Flyers were left frustrated by Miller, flustered by the Sabres' hard-hitting style, and unhappy with the officiating.
Richards, the Flyers' captain, didn't mince words when asked about the bad blood that's developed between the Flyers and Sabres, who are meeting for the ninth time in the playoffs.
''Yeah,'' Richards said. ''When you're allowed to get away with murder out there.''
Richards questioned whether Flyers agitator Danny Carcillo was targeted after being penalized twice - including a roughing minor after he and Miller exchanged shoves.
Richards also was surprised to receive a 5-minute major for elbowing Patrick Kaleta late in the second period. It happened as Richards was in front of the Buffalo bench, bracing himself as Kaleta lined him up for a hit.
''It's a physical series and we're going back to our building where we feel comfortable playing in front of our fans,'' Richards said.
They'll need some kind of a boost to solve Miller, who bailed out the Sabres sloppy defense on several occasions.
And they might be minus center Jeff Carter, who did not return after hurting his right knee following a collision with Myers in front of the Buffalo net with 2:20 left in the first period. The Flyers had no update on his status following the game.
Miller was at his best in making 11 saves in the third period, with his finest stop coming with 8:50 left. That's when the Sabres failed to clear their own zone and Briere was set up alone in front of the net. Briere, the former Sabres co-captain, spun around, settled the puck, avoided the goalie's poke check and then snapped off a solid shot only to be robbed by Miller's glove.
Miller was just as sharp some 4 minutes later by reaching back with his stick to prevent Richards from slipping in a shot into the open left side following a scramble in front.
Tyler Myers contributed with a key save 13 minutes into the game with James van Riemsdyk set up in the slot and facing an open side. Myers slid down to get a piece of the shot to deflect it over the net.
Van Riemsdyk was foiled by Miller on numerous occasions, including three chances during a 10 second span midway through the second period.
''He's one of the best goalies in the world for a reason,'' van Riemsdyk said. ''He obviously elevated his game a little bit tonight and did a great job for them.''
NOTES: The teams had gone 0 of 5 when enjoying a two-man advantage in the first three games. Philadelphia failed to score on three opportunities spanning a combined 2:34, while the Sabres were blanked twice over 1:37. ... The team that has scored first has gone on to win in all four games in the series.
---
---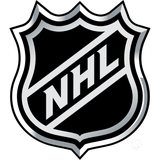 Get more from National Hockey League
Follow your favorites to get information about games, news and more
---