National Hockey League
National Hockey League
Roberto Luongo ready for trade
Published
Jan. 11, 2013 12:00 a.m. ET

Roberto Luongo is still open to a trade no matter how long it takes the Vancouver Canucks to deal him.
The star goalie returned to the ice for an informal workout with his Canucks teammates on Friday while facing an uncertain future.
Luongo was displaced as Vancouver's No. 1 netminder by Cory Schneider in last year's playoffs. After the season, Luongo said he would waive his no-trade clause if asked, but general manager Mike Gillis couldn't swing a deal before the 113-day NHL lockout began in September.
''I told (Gillis) I was ready to go as long as it took,'' Luongo said. ''Whether it's a couple days, next week, two weeks, at the end of the season, it's totally fine with me.''
Luongo has long been rumored to be headed to the Toronto Maple Leafs. Trades are prohibited until players have ratified the proposed new collective bargaining agreement, which is expected to happen on Saturday. Training camps would then likely open on Sunday.
Luongo will be there for camp, although he expected to be gone from Vancouver by now.
''If you asked in May last year, I would have said no,'' he said.
As the lockout dragged on, Luongo thought there was a chance he would return to the team. He said in September at a Canucks charity golf tournament he would be at camp, if necessary.
The 33-year-old Luongo, acquired from the Florida Panthers after the previous lockout forced the cancellation of the entire 2004-05 season, isn't worried about his future.
He admitted that his current plight would have stressed him out if he was still in his 20s.
''I've matured in the sense where I can handle adversity (better) than I did back then,'' Luongo said. ''That's why I've been really calm about the whole situation. I've been able to enjoy it, even though it's not an easy situation. The fact that I'm so comfortable here will make it much easier.''
His pending departure is also much different than the unexpected trade from the Panthers.
''The whole thing was a different circumstance,'' Luongo said. ''I was just shocked by the whole thing.''
But despite being prepared for a trade out of Vancouver, it will still be difficult to leave the Canucks. Many of his teammates were with the team when he arrived, and he has forged close friendships.
Luongo's teammates were happy to be back on the ice with him. They said the trade speculation surrounding him won't be a distraction.
Luongo ($5.3 million) and Schneider ($4 million) count for a total of $9.3 million on Vancouver's salary cap. With the cap slated to be reduced to $64.3 million next season from a pro-rated $70.2 million this season, there is more urgency to trade Luongo for financial reasons.
But coach Alain Vigneault refused to say who will be the starting goalie when the season opens.
''(Luongo's) one of my two goaltenders,'' Vigneault said. ''We've always made the decisions in the best interest of the team. We've got two great goaltenders, two great people that are great teammates, and both want to play.''
Vigneault also isn't concerned that Luongo's unsettled position will affect the rest of the team.
''You have seen him throughout the last couple of months,'' he said. ''He's a class individual. He's a smart and bright young man.
''He always puts the team ahead of himself, and he's a Vancouver Canuck player, and I'm not going to speculate on what's going on outside of that. Right now he's one of my two goaltenders, and I'm very fortunate to have him.''
---
---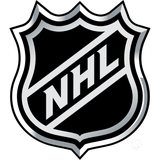 Get more from National Hockey League
Follow your favorites to get information about games, news and more
---