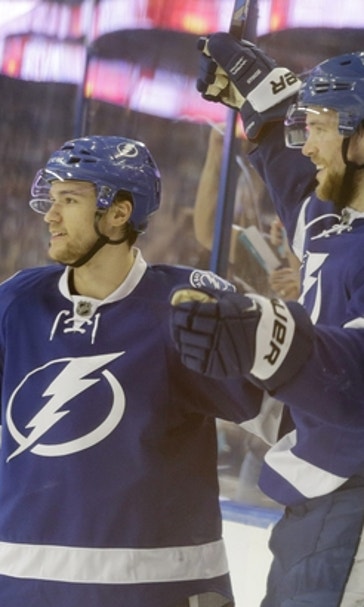 Revamped Penguins, speedy Lightning set for East finals
May 12, 2016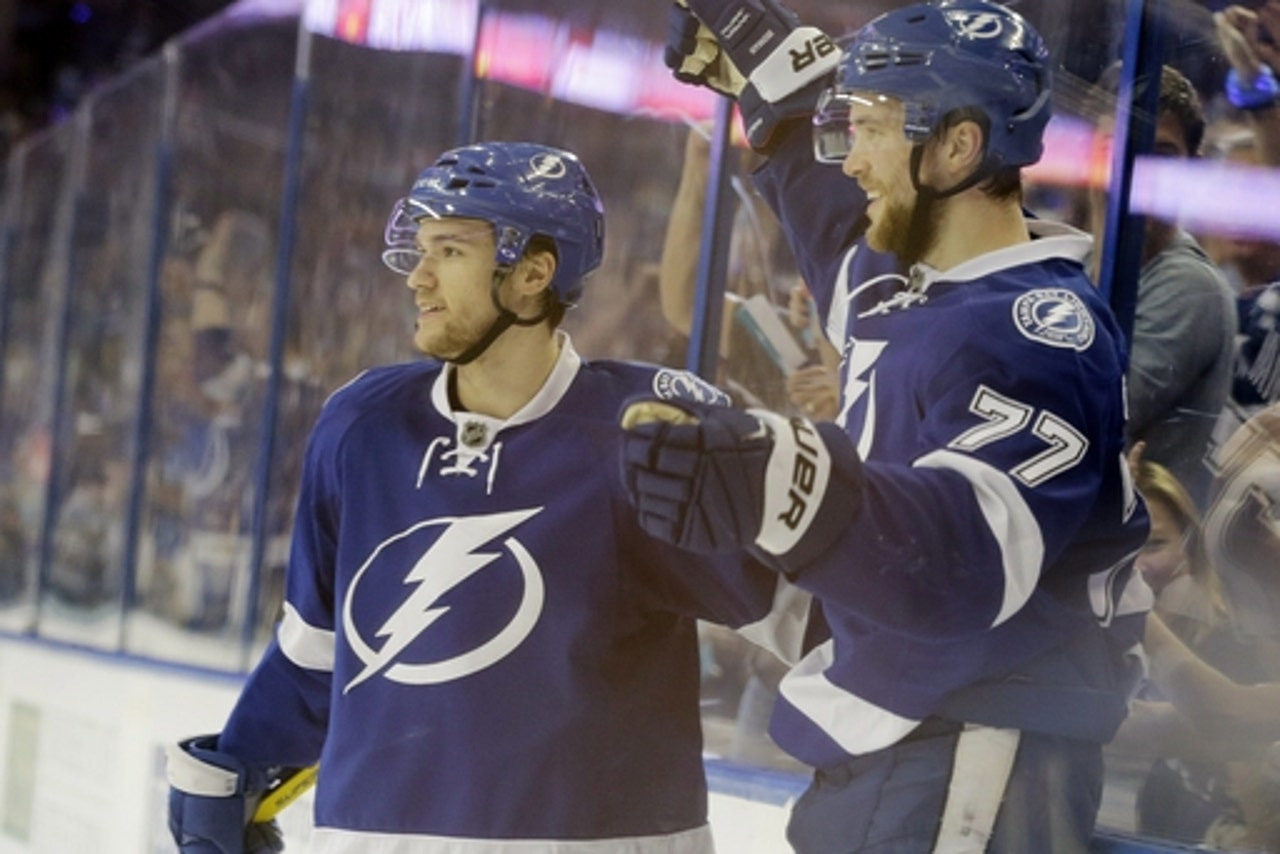 PITTSBURGH (AP) On the calendar, the gap between the last time the Pittsburgh Penguins and Tampa Bay Lightning met and Friday night's Game 1 of the Eastern Conference finals is less than three months.
Within the lifespan of a season, it seems a lot longer.
When the Lightning blew past the Penguins 4-2 on Feb. 20 - a victory that earned Tampa Bay a sweep of its three-game season series with Pittsburgh - Steven Stamkos was still scoring goals, Matt Murray was still the Penguins' third option in net and the Pittsburgh coach Mike Sullivan's midseason overhaul remained very much a work in progress.
Not anymore. Stamkos remains out indefinitely while dealing with a blood clot while Murray has become a revelation in near lockstep with the Penguins' evolution from enigmatic underachiever to Stanley Cup favorite. No wonder the Penguins couldn't help but laugh when asked if they could remember what happened on that sloppy Saturday in mid-winter when the Lightning built a quick three-goal lead and cruised.
''I couldn't even tell you,'' Pittsburgh forward Phil Kessel said. ''I don't even remember when we played them last.''
Probably best to just block it out and press forward anyway at a time of year where short-term memory loss is an asset.
The Penguins wrapped up a 12-day highwire act against rival Washington on Tuesday night when Nick Bonino fired home the winner in overtime of Game 6. The cathartic celebration sent Pittsburgh to the conference finals for the fourth time since 2008. Less than 72 hours later, they face the only team that's been more dominant in the postseason.
The Lightning raced through the first two rounds of the playoffs, dropping one game each to Detroit and the New York Islanders. Remarkable, considering they've been without Stamkos and defenseman Anton Stralman, still recovering from a fractured left leg.
Stamkos is practicing but the five-time All Star hasn't been cleared for contact. Stralman appears to be on the verge of returning, though coach Jon Cooper is in no hurry to announce his lineup, saying Thursday ''it's just pointless to talk about whether they're going to play or not.''
Stralman scored four times against Pittsburgh during the regular season, though he's not exactly ready to proclaim himself the missing ingredient as Tampa Bay tries to reach its second consecutive Stanley Cup final.
''I don't think I ever scored a goal against the Penguins until this year, so I don't know what that tells you,'' Stralman said. ''Stuff like that happens, just a fluke.''
Pittsburgh and Tampa Bay meeting with a spot to play for the Cup, however, is not. Shortly after fizzling against the Lightning in February, the Penguins put together a 14-2 surge to end the regular season they have carried into May. Tampa Bay's speed and comfort in close games - the Lightning are 5-0 in one-goal contests in the playoffs - are a sign their long postseason run a year ago wasn't just puck luck.
Some things to look for heading into what could be a wide-open two weeks (if necessary, of course):
WELL RESTED: Tampa Bay played 26 playoff games last spring, with the heavy workload eventually taking its toll in the Stanley Cup final, where the Lightning lost to the Chicago Blackhawks in six games. They've been well-rested this time around. They had six days off before taking on the Islanders and earned a four-day break before facing the Penguins. Veteran center Brian Boyle welcomed the break but said it's difficult to predict how it'll how it'll impact this series. ''It remains to be seen. Hopefully we're rested and focused,'' Boyle said. Tampa Bay lost Game 1 against the Islanders, then won four straight to advance.
BIG GOALIES: Sullivan has yet to name a Game 1 starter in net, though the 21-year-old Murray has made a compelling case to stay on the job even with Marc-Andre Fleury back from a concussion. The 6-foot-4 Murray outplayed Vezina Trophy finalist Braden Holtby in the last round, now he'll see 6-7 Ben Bishop at the other end of the rink. Bishop is 8-2 with a 1.89 goals against so far.
''He takes up a lot of the net,'' Kessel said. ''We've got to make him handle a lot of shots and get second opportunities on him.''
NOT SO DYNAMIC DUO: It's a testament to the depth the Penguins have built around Sidney Crosby and Evgeni Malkin that they handled the Capitals without much help (on the scoresheet at least) from their two franchise cornerstones. The former MVPs combined for just four points against Washington while the Penguins relied heavily on the trio of Carl Hagelin, Nick Bonino and Kessel to provide the punch that sent the Capitals home for the eighth time in nine playoff meetings with Pittsburgh.
Pittsburgh general manager Jim Rutherford is hardly concerned about who puts the puck in the net, so long as it gets there.
''I don't care if Matt Murray gets the goals,'' Rutherford said.
---
AP Sports Writer Fred Goodall in Tampa contributed to this report.
---
---