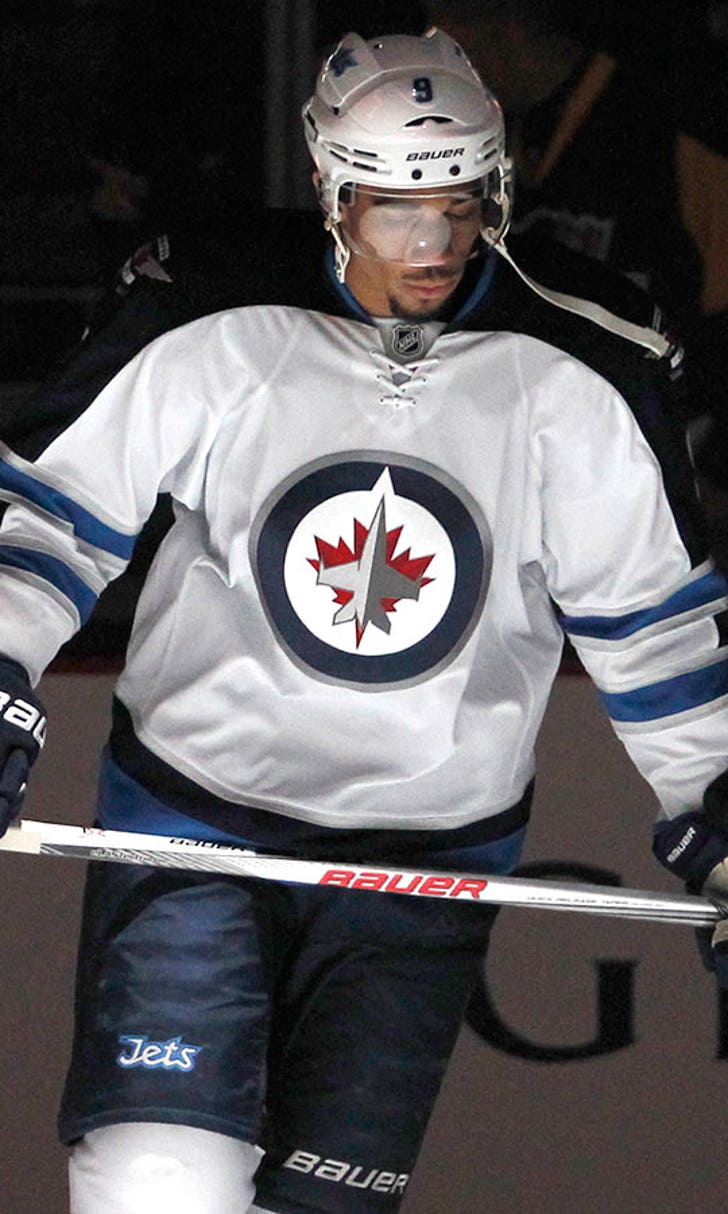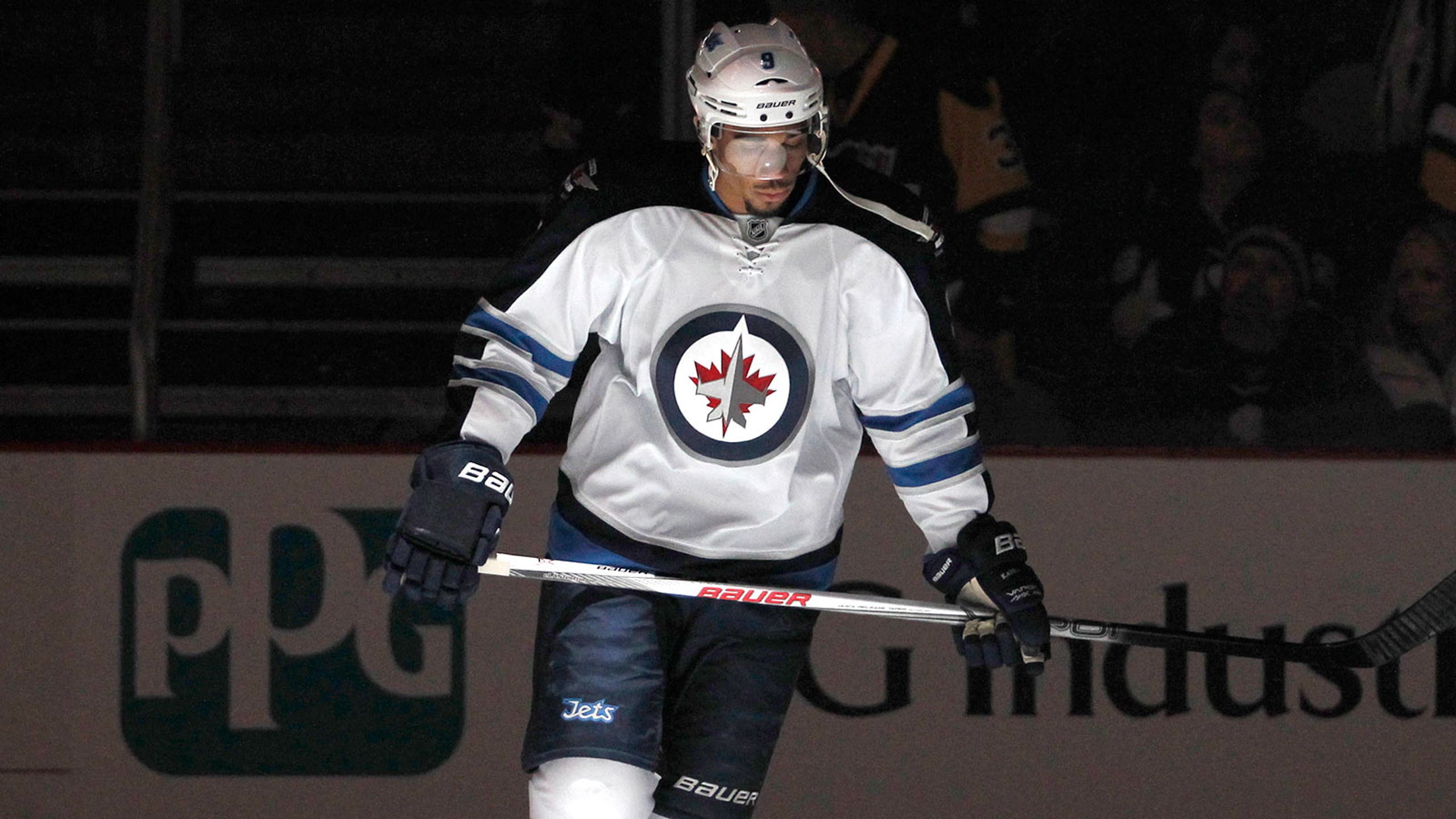 Report: Evander Kane skipped Jets' game after incident with teammates
BY foxsports • February 5, 2015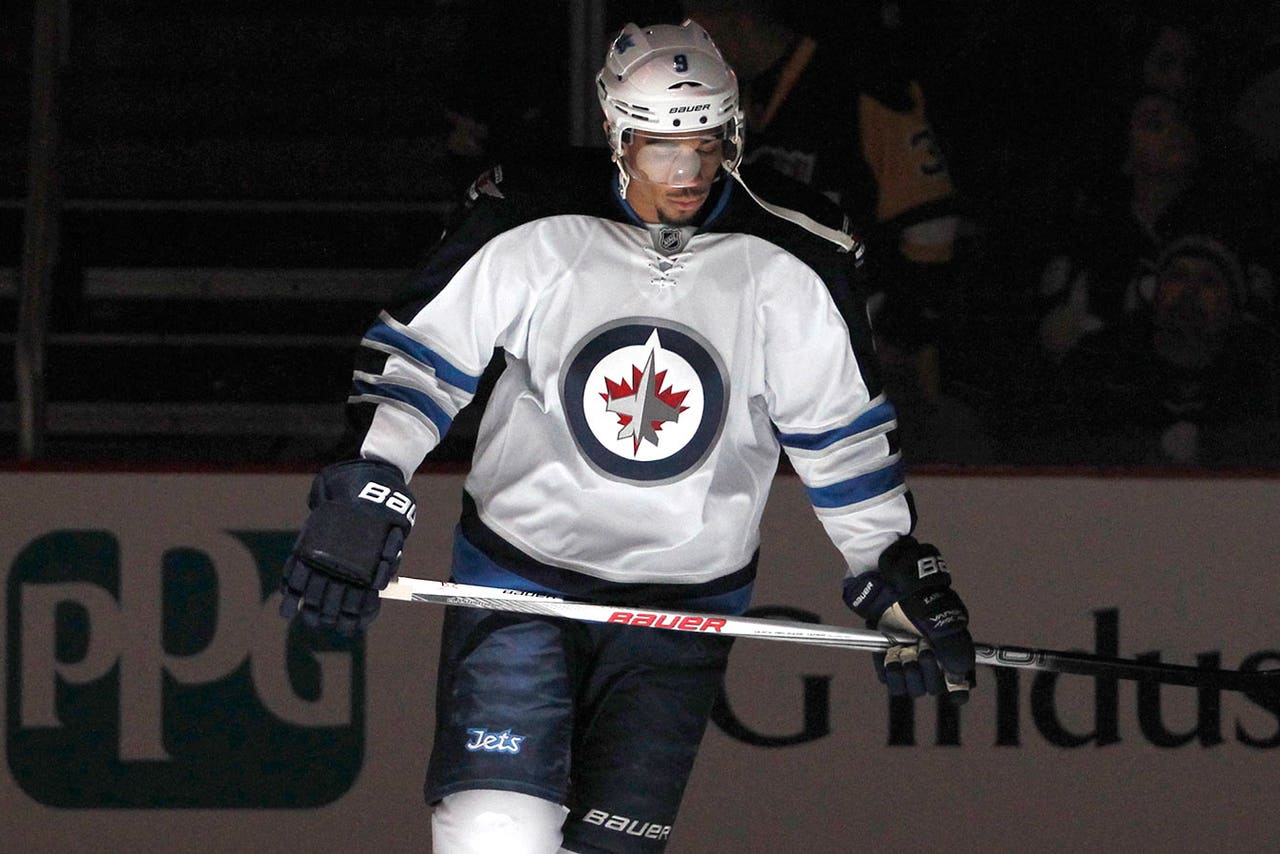 The thicket between the Winnipeg Jets and Evander Kane took another turn on Thursday when Sportsnet reported the left wing allegedly failed to show for a game because of an incident with Dustin Byfuglien and other teammates.
Coach Paul Maurice had termed Kane missing Tuesday's game at Vancouver a "coach's decision."
Sportsnet, however, reported Kane was not on the team bus and missed a pregame meeting. The six-year NHL veteran was apparently out of reach until an hour before the game, when the report states he finally answered a cellphone call and told the team he would not be playing that evening.
The reason? Apparently earlier in the day, Byfuglien threw a track suit Kane had worn to a brief workout into the shower. The track suit was a violation of team policy and Byfuglien was sending a message to his teammate.
Kane did fly home on the team's charter.
Byfuglien spoke with reporters on Thursday before Sportsnet's report surfaced and was asked how Kane's absence from the game would affect his status inside the dressing room.
"We're just a tight group," he said. "It is what it is. That's just among us. Things we've just got to handle ourselves."
"There's a standard that everyone needs to live up to," teammate Blake Wheeler said. "We're professionals, we make a lot of money. And we're expected to uphold a certain standard. That's the code we live by. That's just the way it is.
"If you don't like it then there's other places to go. This is the way we do things."
Kane, who was officially put on IR with an "undisclosed injury" on Thursday retroactive to Feb. 2, signed a six-year, $31.5 million extension in Sept. 2012 that puts him under contract with Winnipeg through the 2017-18 season.
In 37 games this season, Kane has 10 goals and 12 assists.
---
---